Using Montessori principles at home is often easier than you'd expect. Much of Montessori education consists of observing the child and presenting activities based on that observation. Observation of my 17-month-old granddaughter during Easter weekend led me to recycle plastic eggs to create an open and close basket.
Disclosure: This post contains affiliate links (at no cost to you).
Using Observation to Decide on a Montessori-Inspired Activity
After a neighborhood Easter egg hunt on Saturday, my granddaughter, Zoey, had a basket with plastic eggs of various colors and sizes. I watched her sit down with her basket and start opening and closing eggs.
I would have expected Zoey to be frustrated with the quantity of egg parts to be matched, but she patiently looked for matching parts. She was also interested to see that the smaller eggs fit inside the larger eggs.
Recycling Plastic Eggs to Create an Open and Close Basket for Toddlers or Preschoolers
I followed Zoey's lead in preparing an Easter egg open and close basket. Normally, I would only have at most 6-8 parts to be matched for a toddler (4-8 eggs would be a good number). Because of Zoey's interest and lack of frustration, I left all the eggs in the basket except for removing duplicates. This activity couldn't have been much easier to prepare, yet it's an activity that will be perfect for fine-motor coordination as well as matching skills.
I left the eggs empty because Zoey sometimes still puts things in her mouth, but you could add small objects to the eggs for children who no longer mouth objects. That would work especially well for older toddlers and preschoolers.
For children who are working on numbers and letters, there are many activities you could create. I have a number of posts with activities using plastic eggs.
I'll plan to leave the open and close basket of plastic eggs on Zoey's shelf while she's still interested. Then, I'll store the eggs for educational activities another year.
If you'd like to create your own open and close basket with Easter eggs, you can use any plastic eggs you have available. If you don't have one, you can order an Easter basket and objects on Amazon. If you want to add to your collection, there's still a wide variety of Easter eggs available, too.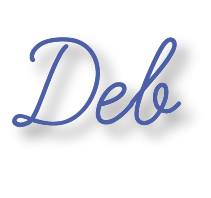 Learn more about my eBook Montessori at Home or School: How to. Teach Grace and Courtesy!
If this is your first time visiting Living Montessori Now, welcome! If you haven't already, please join us on our Living Montessori Now Facebook page where you'll find a Free Printable of the Day and lots of inspiration and ideas for parenting and teaching! And please follow me on Instagram, Pinterest (lots of Montessori-, holiday-, and theme-related boards), and YouTube. While you're here, please check out the Living Montessori Now shop.
And don't forget one of the best ways to follow me by signing up for my weekly newsletter. You'll receive some awesome freebies in the process!