I've been wanting to prepare a new nature tray for spring, and our nest theme is perfect for it. After researching STEM nest-building activities, I decided to prepare a Montessori nature tray with a simple nest-building activity that can be repeated as many times as a preschooler wishes. This would work well at home or in the classroom.
My 4-year-old granddaughter, Zoey, and I have had lots of fun with nature walks and nature trays in the past. We've enjoyed nature activities such as our nature walks and nature cutting trays, Montessori nature tray with magnification work and flower arranging, life and death nature tray, flower arranging activities, Montessori nature tray with parts of the plant work, and tactile nature letters. Last fall, we even had a Montessori nature tray with owl-themed craft and art appreciation.
Disclosure: This post contains some affiliate links (at no cost to you).
Engineering a Bird's Nest
After researching various nest-building activities, my favorite for our purposes was "How to Engineer a Bird's Nest" from Great Stems. I liked that it built a basic framework with twine and a glue mixture and then wove in and filled the framework with natural materials. The problem was that I needed a couple of days for the framework to dry.
I decided that, for us, it would work best to simply use a small basket for the framework and fill that with the nest-building materials. It's so simple, yet it can look at least somewhat like a nest. And for preschoolers, I love that the nest building isn't frustrating and can be repeated over and over again. For children a bit older, I'd definitely recommend the glue and twine framework with nest weaving.
See my Bird Unit Study Pinterest Board for more ideas of STEM (Science/Technology/Engineering/Math) nest-building challenges.
Nature Walk to Find Nest-Building Materials
Zoey and I went on a nature walk in search of nest-building materials such as twigs, leaves, grass, moss, and feathers to build the nest.
We didn't find any feathers, but we found enough nest-building materials for Zoey to have fun building her nest!
Montessori Nature Tray with Bird-Themed Nest Building and Art Appreciation

Materials Used:
Nest Building Activity
Zoey loved the nest building! I encouraged Zoey to start with some flexible twigs for the outer frame. Then she added the rest of the materials. It was interesting to see how difficult it would be to actually weave the materials like birds do.
When Zoey had finished her nest, she wanted to add eggs and a bird. Fortunately, I had gotten an extra set of eggs for our nest and egg addition and subtraction activity. The oriole from the nature tray and the miniature plastic eggs worked perfectly. The eggs even look somewhat like oriole eggs!
Here's the completed bird's nest with bird figure and eggs. While an oriole builds its nest right in the tree, this is a nest we can use for a variety of birds. I plan to change the art print and type of bird during the month.
John James Audubon Art Appreciation
I love teaching art appreciation, so it was especially fun to add one of John James Audubon's bird illustrations to our tray and this book open to a page featuring a nest next to the tray. (Note: John James Audubon prints for a variety of birds are free to download here.)
This has been a super-fun activity, and it's great that Zoey can repeat it as often as she wishes.


More Bird Activities and Resources
Montessori-Inspired Owl Unit with Free Printables and Activities
Free Nest Printables and Montessori-Inspired Nest Activities
Free Duckling Printables and Montessori-Inspired Duckling Activities
Free Backyard Bird Printables and Montessori-Inspired Backyard Bird Activities
Free Bird Sounds, Songs, and Rhymes for Circle Time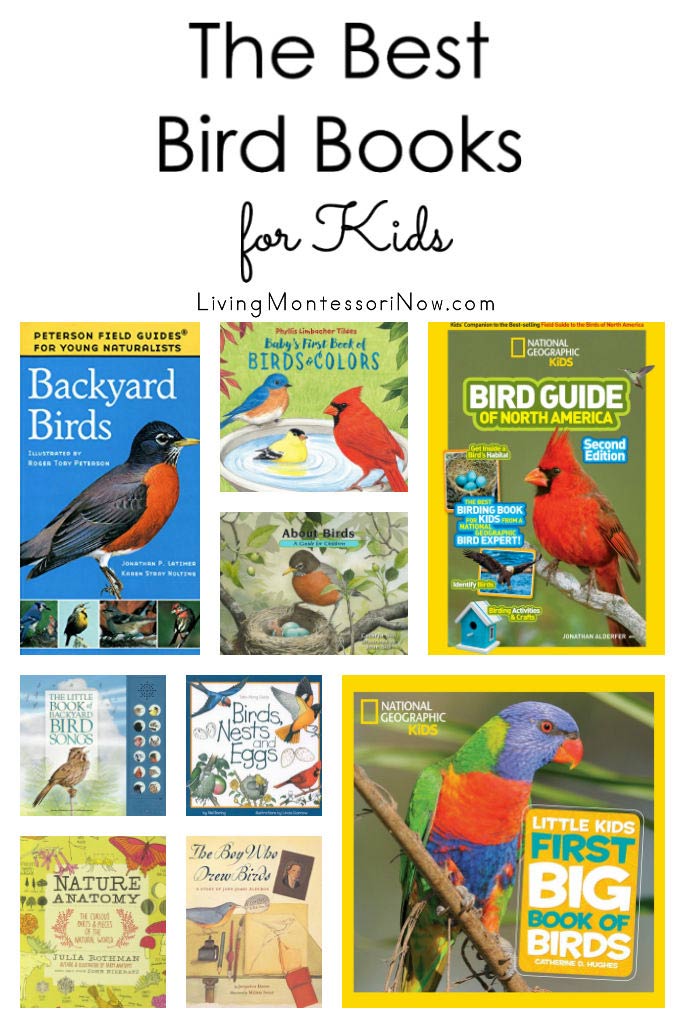 How to Discover the Joy of Birdwatching with Kids
All My Bird-Themed Posts
Helpful Animal Classification Posts
Nature Trays and Nature Tables – Resources
If you'd like to know more about preparing nature trays and nature tables, I have a roundup post with lots of ideas. You'll also find our other nature trays in this post!
Montessori Series
This post is part of the Montessori series with spring themes! Here are some more fun ideas for spring activities: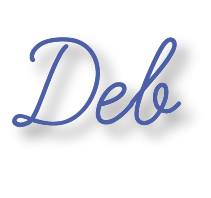 Learn more about my eBook Montessori at Home or School: How to. Teach Grace and Courtesy!
If this is your first time visiting Living Montessori Now, welcome! If you haven't already, please join us on our Living Montessori Now Facebook page where you'll find a Free Printable of the Day and lots of inspiration and ideas for parenting and teaching! And please follow me on Instagram, Pinterest (lots of Montessori-, holiday-, and theme-related boards), and YouTube. While you're here, please check out the Living Montessori Now shop.
And don't forget one of the best ways to follow me by signing up for my weekly newsletter. You'll receive some awesome freebies in the process!