Child safety is so important, yet we don't want to scare children unnecessarily. Fortunately, there's a cute and sweet way to focus on child safety that's fun and great for math- and fine-motor skills … making a cell phone number bracelet.
I had first seen and pinned an idea for phone number bracelets a few years ago. I loved the idea and wanted to save it for my future grandkids. Now that my granddaughter, Zoey, is 2½ years old, she can benefit from the fine-motor and math activities involved in making a phone number bracelet. And she can understand what she would need to do if she gets lost in a public place like an airport, mall, zoo, or amusement park.
Disclosure: This post contains affiliate links (at no cost to you).
Materials Used for Making Phone Number Bracelets
How to Make Phone Number Bracelets
If you place the beads and cords on a tray, your child can choose when to work on phone number bracelets. Zoey is making arm and ankle bracelets with cell phone numbers for her mom, her dad, and me. Since she's making 6 bracelets, it works well to have the tray available for to use whenever she's interested. So far, she absolutely loves the activity and is excited about each bracelet she makes!
You only need to have one type of bead. I have a variety of beads available for different projects and themes, so I added three different types to Zoey's tray. She most often tends to choose the sea life beads, although she likes them all. A vehicle lover would probably especially like the transport beads.
You can vary how your child adds the phone number. For Zoey, I told her which number was next and then she chose it from the bowl of number beads. If your child needs help identifying numbers, you can just say which number is needed and hand the number to your child (1st period of the 3-period lesson). For older children, you could write the phone number on a piece of paper for them to duplicate on the bracelet. Older children could have the phone number memorized as well.
When your child is finished stringing the beads, just knot the cord a few times and cut off the extra. For the ankle bracelets, I tried using a plastic bracelet that snaps together for stringing the beads. I found that the elastic cord actually works best.
Note: In addition to making the bracelets, Zoey has spent a lot of time washing the novelty beads. So you might even want to set up a bead-washing activity!
Zoey is so proud of her wrist bracelet.
And her ankle bracelet! (Snail courtesy of the snails that are often found near my home.) You don't need to make both a wrist- and an ankle bracelet. We just made both because Zoey has so much fun with the activity, and this gives her the choice of a wrist bracelet or an ankle bracelet when she'll be going someplace where it's needed.
Note: In case you're wondering, Zoey's outfit and sandals are from Gymboree!
How to Introduce Child Safety Ideas to Children Using the Phone Number Bracelet
The phone number bracelets are a cute and fun project that lightens the topic of child safety. I just told Zoey that if she ever gets lost, she should look for a mommy with children. Then she can show the mommy the bracelet so that she can call Zoey's mom or dad, who will come find Zoey. I said she can ask the mommy to call the phone number, but a child can just show the bracelet if he or she is too shy or frightened to talk.
Zoey's proud of her new bracelets, and I'm happy that we have one more safeguard in place for my precious granddaughter.
I'd love to hear about your favorite child safety precautions.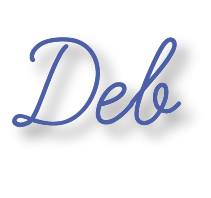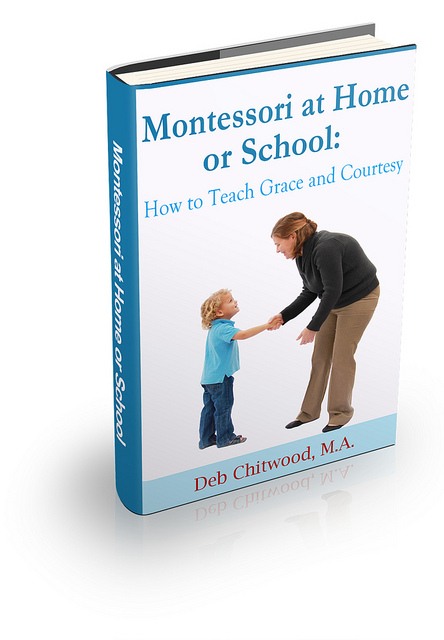 Learn more about my eBook Montessori at Home or School: How to. Teach Grace and Courtesy!
The Montessori at Home! eBook and Montessori at Home! eBook and Materials Bundle are AMAZING resources! You can learn more about them here. Buy them in the Living Montessori Now shop.
If this is your first time visiting Living Montessori Now, welcome! If you haven't already, please join us on our Living Montessori Now Facebook page where you'll find a Free Printable of the Day and lots of inspiration and ideas for parenting and teaching! And please follow me on Pinterest (lots of Montessori-, holiday-, and theme-related boards), and Twitter (blog posts by me and others along with the Parent/Teacher Daily and other interesting information). You can find me on bloglovin', Instagram, and YouTube, too.
And don't forget one of the best ways to follow me by signing up for my weekly newsletter. You'll receive some awesome freebies in the process!