Are you interested in afterschooling your preschooler, kindergartener, or early-elementary child (or a child who's special to you)? I take care of my 2¾-year-old granddaughter, Zoey, 3-4 afternoons each week. This fall, she'll start attending a Montessori school five mornings each week. I'll still take care of her 3-4 afternoons each week. But instead of being in charge of her tot schooling, I'm now in charge of her afterschooling.
In case you might find it helpful, I'll show you the home environment I've prepared for afterschooling. Like most Montessori homes, mine is always a work in progress. My shelves change according to Zoey's needs and interests.
The shelves I'm showing you today won't be the same next month. I don't want you to think that you need to duplicate my shelves. Your afterschooling environment will vary a lot according to the school your child attends. I hope you feel comfortable in going with your own child's needs and interests and what's helpful according to the school your child attends.
These activities can be used for a variety of ages. As long as you're meeting your child's needs and interests, that's perfect. Age really doesn't matter.
Disclosure: This post contains affiliate links (at no cost to you).
How to Prepare a Montessori Home Environment for Afterschooling – YouTube Video
What's on My Montessori Shelves for Afterschooling

Afterschooling is a bit tricky. You aren't only looking at your child's needs. You're also looking at what's most helpful for your child's teacher at school. If your child attends a Montessori school, your Montessori shelves will look much different from those of a Montessori homeschooler.
Why is that? Because most children won't have as much interest in the materials at school if they have traditional Montessori materials at home. So you don't need any traditional Montessori materials. Typically, that would only vary if the "Montessori" school isn't really Montessori. No, the name "Montessori" isn't trademarked, so Montessori schools can vary tremendously.
(Note: You'll see some Montessori materials in my home environment at other times because many of my readers are Montessori homeschoolers. So, I'll often have materials for homeschoolers. And Zoey loves to check out any materials I'm writing about. But this post is about afterschooling, so check here if you have doubts about what is best for afterschooling.)
Some Montessori schools won't want you doing academics with your child at all. It's always best to check with your child's teacher on what will be most helpful. It's always helpful to do lots of practical life activities like cooking and cleaning at home. And reading to your child is another activity that's always welcomed. As a former preschool teacher and then Montessori teacher to school owner to Montessori homeschooler, I don't want to miss out on all the fun of sharing educational activities with Zoey. So I'll still be doing some learning activities, although I'll be extra observant of Zoey's rhythms and interests. Following a child's passion or current interest is usually one of the best ways to do afterschooling, too.
Here's my Montessori home environment for the beginning of the school year. If you're interested in a particular activity below, just click on the link. It'll go to a blog post or resource with more details. (Note: Zoey's had Montessori tot schooling, so your activities could be quite different if your child is new to Montessori.)
Between a comfortable armchair for reading together and Zoey's shelves is a Montessori book basket that we use instead of a book shelf. We have a few of these in our home. I have a post with some of our favorite Montessori-friendly books for a 2 year old. We have a few dinosaur activities out right now, so we've included a book about dinosaurs. I've also included Pete the Cat: Rocking in My School Shoes for the start of the school year. And watch for my posts this Friday and on the 15th for activities to go with The Kissing Hand. (Note: These aren't all Montessori-style books, but they're great for the start of the school year!)
A Montessori school generally has a shelf for each curriculum area. Because I only have two shelving units in my living room, I use one for practical life, language, and cultural activities. Many of the cultural activities include language activities in them. The materials aren't organized by curriculum area on a specific shelf, though. That's more a matter of which tray fits better on a particular shelf. Organize your shelves in whatever way works best for you, too.
Update: Now I have 3 grandkids and 4 shelves. One of my shelves is reserved for a theme of the month. (One of my grandkids is being homeschooled, so I have more traditional Montessori materials for him along with many other materials.) For afterschooling, you could choose a theme that follows your child's current interests or even coordinate with the theme your child's school is using. You'll find lots and lots of themed activities here. If you'd like to follow our current theme, you'll find my monthly themes here.
Top shelf in the practical life, language, and cultural area:
Middle shelf:
Bottom shelf:
basket with Montessori alphabet cards and color and shape wallet cards – both of these are books that Zoey loves and uses often! I typically have some sort of small books or handmade books in this basket. (Update: Unfortunately, the Montessori wallet cards are no longer available. I often have small printable cards made into a booklet using a binder ring. Otherwise, you could purchase these cards or something similar with photographs or realistic images.)
writing and drawing materials
do-a-dot animal alphabet pages (Zoey loves do-a-dot, so she's gradually making "My Animal Alphabet Book." with do-a-dot pages.) I have free do-a-dot printables, too, along with ideas for using them.
Top shelf in the Educational Toys, Sensorial, Math, Music, and Movement Area
Middle shelf in the Educational Toys, Sensorial, Math, Music, and Movement Area
Bottom shelf in the educational toys, sensorial, and math areas:
Zoey's snack shelves are in a cupboard in my kitchen. Cutting a banana and table washing have been popular activities for her. I've changed a number of the items on the shelves from Zoey's previous snack shelves because she can get her own snacks out of the refrigerator and freezer. Many of the items here are for Zoey to prepare her snack (for example, washing berries in the strainer or using the cutting board with a nylon knife to cut her snack). I only have some cashews in the nesting containers (a fun way for a preschooler to find a snack and work on fine-motor skills at the same time).
This is an important area for Zoey. In addition to her snack and meal table (and work area) with flower arranging activity, she has a Melissa & Doug cleaning set and a bucket for big spills (which is on the other side of her Learning Tower right now). Next to the cleaning set is her Little Partners Learning Tower with easel. When we want to do a food preparation activity, I simply move the Learning Tower into the kitchen. Food preparation is one of our favorite activities together, and it's a perfect one for afterschooling.
I don't have more than one child-size table, so we often move this table into the living room when she wants to use it for work. I do have two rugs in a corner of the living room that Zoey uses for work areas, too.
Zoey also has a DIY sensory table (could also be used as a water table) to use on my patio or indoors next to the patio doors. I typically change the sensory bin according to season or holiday. To me, this is an essential for Montessori afterschooling. It won't be found in a traditional Montessori school, but it's wonderful for homeschooling and afterschooling. It promotes concentration and repetition and is a nice, calming activity. It can also be a fun way to introduce educational concepts in a way that's not duplicating what your child will do in a Montessori school.
Zoey's environment at her own home also has Montessori-friendly shelves, although with more toys than educational materials.
If you're a Montessori homeschooler, see my post on how to prepare Montessori shelves for a 2½ year old for ideas for Montessori homeschooling a young preschooler. If you have a Montessori homeschool, you'll want to buy traditional Montessori materials and/or make your own Montessori materials. I homeschooled my now-adult kids through high school, and I have LOTS of posts about Montessori homeschooling. You'll find many of them linked to in this post on how to set up a Montessori homeschool classroom.
Check the posts below for more ideas on preparing Montessori learning environments at home.
This post is part of the 12 Months of Montessori Series!
12 Months of Montessori Series – Homeschool Rooms
Will you be Montessori homeschooling or afterschooling this school year?
PREPARING MONTESSORI SPACES IN YOUR HOME
See "How to Create a Montessori-Friendly Home" for ideas for a number of levels. Here are some of my main home environment posts here: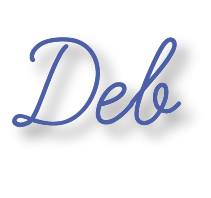 Learn more about my eBook Montessori at Home or School: How to. Teach Grace and Courtesy!
If this is your first time visiting Living Montessori Now, welcome! If you haven't already, please join us on our Living Montessori Now Facebook page where you'll find a Free Printable of the Day and lots of inspiration and ideas for parenting and teaching! And please follow me on Instagram, Pinterest (lots of Montessori-, holiday-, and theme-related boards), and YouTube. While you're here, please check out the Living Montessori Now shop.
And don't forget one of the best ways to follow me by signing up for my weekly newsletter. You'll receive some awesome freebies in the process!