It can be very confusing to know where to start in preparing a Montessori-friendly home for your soon-to-be-born baby or newborn baby. There isn't one specific blueprint you have to follow. I've prepared Montessori baby spaces for my now-adult children as babies and my now-4-year-old granddaughter, Zoey. I have a new Montessori baby space for my month-old granddaughter, Sophia (Zoey's sister). Starting in March, Caleb, will also visit our Montessori baby space!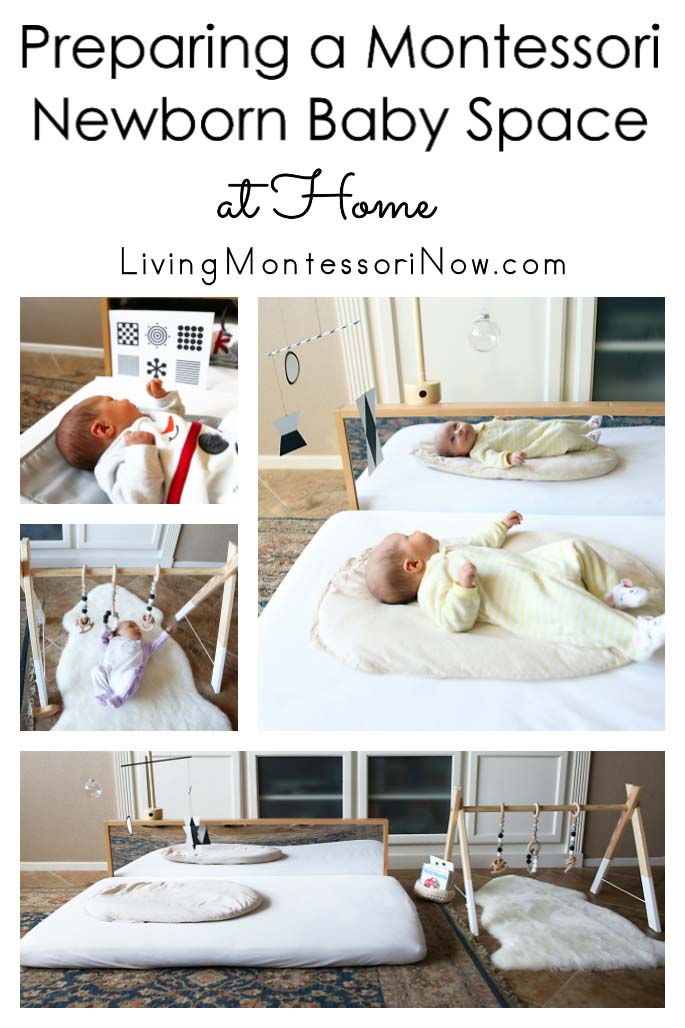 My Montessori Baby Spaces
My baby spaces have all had many features in common, but each has been a bit different. My Montessori baby space has evolved when I've had the resources to improve it. Each baby space has worked wonderfully. So don't worry if you can't have the "perfect" Montessori baby space.
Today, I'm sharing ideas for preparing a Montessori newborn baby space at home. I'm using the term "newborn" to mean birth to approximately 2 months old.
My now-adult children had Montessori baby rooms as well as a baby space in our living room for naps and playtime. Those spaces are shown in my posts "My Top 3 Natural Parenting Principles" and "How to Set Up Your Home for an Infant by Using Montessori Principles." Zoey's first baby space is shown in my post on "Preparing a Montessori Baby Space in Your Living Room." Because Zoey and Sophia don't live at my house, I don't have a separate baby room for them.
I take care of Zoey (and now Zoey and Sophia) a few afternoons and evenings each week, so the living-room space is where Sophia will play (do her "work") and take naps. To help them develop and improve the ability to concentrate, I follow the Montessori principle of not interrupting either Zoey or Sophia when they're concentrating. For Sophia as a newborn, that means that I don't interrupt her when she's looking in her mirror, at a black-and-white picture, or at her Munari mobile. Also, I give her space to just enjoy looking around contentedly. We encourage Zoey to not interrupt Sophia's work, too. Of course, I'm ready to hold Sophia or take care of her needs whenever she indicates that she needs my attention.
Disclosure: This post contains affiliate links (at no cost to you).
Items Often Found in a Montessori Baby Room:
a baby-proofed space that is safe for the baby to move and explore
a floor bed
a mobile above the floor bed
a mirror attached to the wall or a horizontal mirror (Note: In Montessori infant programs, the mirror isn't placed by the floor bed to differentiate the sleeping area from the play area. We co-slept when our children were babies, so we only had the horizontal mirror by the floor bed that doubled as a play mat and nap mat. With limited space for my grandbabies, I've had a similar setup. It's worked well and hasn't interfered with my babies' or grandbabies' sleeping, but you'll have to decide which works best for your baby space and your baby.)
low pictures on the walls
low shelves
child-sized furniture
natural materials wherever possible (You can see some of my favorite choices for Montessori baby toys in my post "Best Toys for Kids: Montessori Baby and Toddler Toys.")
gate at the doorway so the door can be left open
For more resources and examples of Montessori baby rooms, see "How to Prepare a Montessori Baby Room."
Preparing a Montessori Newborn Baby Space in Your Living Room
The items in our Montessori Newborn Baby Space:
A Montessori baby space in the living room is obviously different from a complete Montessori baby room, although the spaces I've prepared have had many of the same items. I don't have the usual low pictures on the walls because my living-room baby spaces have been in the middle of the room. Instead of wall pictures, I've added a sweet crocheted basket with black and white contrast animal art cards and a couple of baby books that I change periodically. I'll add some prints of art masterpieces to the basket soon.
The printable black and white animal art cards were a bonus with the four Montessori mobiles I purchased as a set from Bella's Casa on Etsy. The cards are lovely, and I taught Zoey to show them to Sophia and use the first period of the three-period lesson. She'll hold up the panda, for example, and say: "Panda. This is a panda." It's very sweet and helps Zoey feel her work as a big sister is important.
I found a natural baby mattress for Sophia, so I've changed to that from the twin-sized cotton futon I used with Zoey. It works well and gives space in the room for a baby gym, too.
The topponcino is a wonderful Montessori aid for newborns, especially important if your baby has an older sibling. You can read more about it in my post on "Welcoming a New Baby into our Montessori Family."
I use the floor bed as Sophia's nap and play area with the topponcino or changing area using the changing mat from her diaper bag.
I added the Munari mobile at around 3 weeks. I have a wooden mobile holder, although I'll probably change to a plant hook in the ceiling. I've experimented with different heights for the mobile, although Sophia enjoys it at a variety of heights. Mobiles need to be at different heights as the baby gets older, so I think a ceiling hook will work best.
Sophia already loves her baby gym. I love that there are a great variety of baby gym toys available to grow with the baby.
Changing the Baby Space as Baby Grows
I babyproof the entire room and close doors or use gates at stairs to keep the baby safe. I try to make as large of a babysafe space available for the baby as possible. I don't use playpens, so I have to be sure the entire area is safe for the time when the baby is mobile.
Our house has an open floor plan with combined dining room, kitchen, and living room. Once babies are mobile, our Montessori baby space has three accessible areas:
our living room with floor mat and mirror for play and naps and a shelves for toys, practical life activities, and sensory materials
our kitchen, which is babyproofed and has all cabinets locked except for a cabinet that belongs to the babies
our dining room, which includes Zoey's weaning table and chair (soon to be Sophia and Caleb's weaning table and chair)
We all love the new baby space. It's very adaptable. I'll be observing Sophia (and then Caleb) to see when changes need to be made.
Updates:
Here's the Montessori newborn baby space in my daughter and son-in-law's home for my grandson, Caleb:
We Love the Montessori Newborn Baby Space in Our Living Room from ChrissyChitwood.com
How to Use Montessori Mobiles to Encourage a Newborn Baby's Development and Delight
Preparing a Montessori Baby Space with Shelves at Home
How to Prepare Montessori Homeschool Spaces for Babies through First Graders
How to Prepare a Montessori Space in Your Living Room for Toddlers Through Early Elementary
PREPARING MONTESSORI SPACES IN YOUR HOME
See "How to Create a Montessori-Friendly Home" for ideas for a number of levels. Here are some of my main home environment posts here: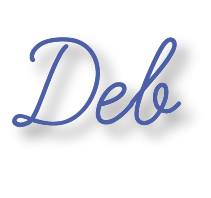 Learn more about my eBook Montessori at Home or School: How to. Teach Grace and Courtesy!
If this is your first time visiting Living Montessori Now, welcome! If you haven't already, please join us on our Living Montessori Now Facebook page where you'll find a Free Printable of the Day and lots of inspiration and ideas for parenting and teaching! And please follow me on Instagram, Pinterest (lots of Montessori-, holiday-, and theme-related boards), and YouTube. While you're here, please check out the Living Montessori Now shop.
And don't forget one of the best ways to follow me by signing up for my weekly newsletter. You'll receive some awesome freebies in the process!