There are specific Montessori ideas for teaching phonics. So what do you do when sharing alphabet books with your child? Is it possible to share alphabet books the Montessori way?
My Ideas on Sharing Alphabet Books the Montessori Way
Disclosure: This post contains affiliate links (at no cost to you).
Whenever possible, follow the traditional Montessori ideas:
teach phonetic sounds rather than saying the letter name
focus only on lowercase letters
Using Montessori phonics techniques works especially well with books like Montessori Letter Work. Even Montessori books might have variations lots of Montessorians disagree with, though. If you read my post on how to teach phonics with Montessori Letter Work, you'll find some important variations that I recommend following when you present the book to your child.
Around the World from A to Z by Christinia Cheung and Han Tran is another Montessori phonics book. It's available from Hands-on-Prints and Amazon. You can see inside the book at Hands-on-Prints. This one doesn't give letter pronunciations, so you can simply follow the directions in my post (and the embedded video) on how to teach letter sounds using Montessori principles. This book uses cursive letters, which is especially nice for Montessori students. You can read more in my review of Montessori sandpaper letter and number books.
How We Share Alphabet Books
I often like to have alphabet books to go along with a particular theme of interest (or a unit study for homeschooling). I also like to get the alphabet books of states we've lived in or vacationed in. Those books give lots of helpful information for preschoolers through elementary-age kids.
Since Zoey and her mom and dad took a road trip through South Dakota when they visited my parents this summer, I got M is for Mount Rushmore: A South Dakota Alphabet. It's part of the Discover America State by State series. (Note: I wrote about creating a Montessori-inspired state box for Colorado using C Is for Centennial: A Colorado Alphabet
when we still lived in Colorado Springs.)
Of course, these books won't follow Montessori principles exactly. Here's a general idea of how I'll read that sort of book. Not every Montessorian will do this the same way, but we'll be using the same principles. If you're unsure how to pronounce the letter sounds, be sure to watch the video in my post on how to teach letter sounds using Montessori principles.
If there are fairly large upper- and lowercase letters on each page, I'll trace the lowercase letter with my finger while I say the phonetic sound.
If the book uses long vowel sounds at all, I'll share the short vowel sound and the long vowel sound. In that case, I say the letter name to help the child understand that there are two possible letter sounds for that letter. For example, in M is for Mount Rushmore: A South Dakota Alphabet, its example for u is "U is for USS South Dakota." I will typically say, "The letter 'u' (the letter name) says /ŭ/ (short vowel u) or /ū/ (long vowel u) for USS South Dakota." I use a similar technique when a book uses a giraffe for the letter g.
If the example follows the traditional Montessori letter sound, I just say the letter sound. For example, when reading "I is for immigrants," I'll just say, "/ĭ/ (short vowel sound) is for immigrants."
If a book uses an example for x that doesn't work phonetically (such as a xylophone), I'll say something like: "The letter 'x' says /x/ (the letter sound). The word 'xylophone' doesn't sound like that, though." I do that to acknowledge the child's perceptions and understanding of letter sounds.
There's another option of a tactile letter book. It's available from Montessori Services or For Small Hands. They have the The Red Letter Alphabet Book that uses flocking to give a soft tactile experience. This is the book Zoey's sharing with me in the photo above. She loves it when we take turns reading books to each other. She traces the letter, says the sounds she knows, and "reads" the words by their pictures. This book is a bit tricky in that some of the pictures have the letter in red in the middle or end of a word. Zoey and I both like it as a tactile phonics book, though.
Make Your Own Montessori Alphabet Book
Of course, if you want a book that totally fits Montessori phonics and even follows a traditional Montessori order for introducing letter sounds, you can make your own. In the Living Montessori Now shop, you'll find printables for creating animal alphabet books or a healthy food alphabet book. You can also read about how we use the printables to make an animal alphabet book.
This post is part of the 12 Months of Montessori Series!
12 Months of Montessori Series – Language Arts
Check the posts below for more ideas on Montessori language arts.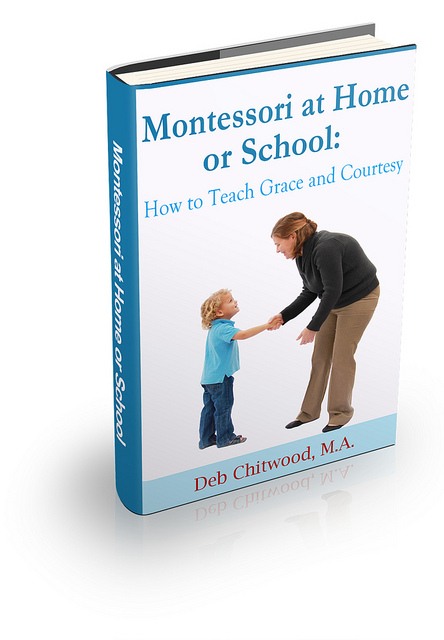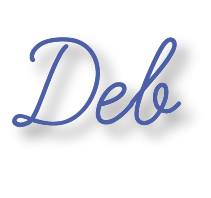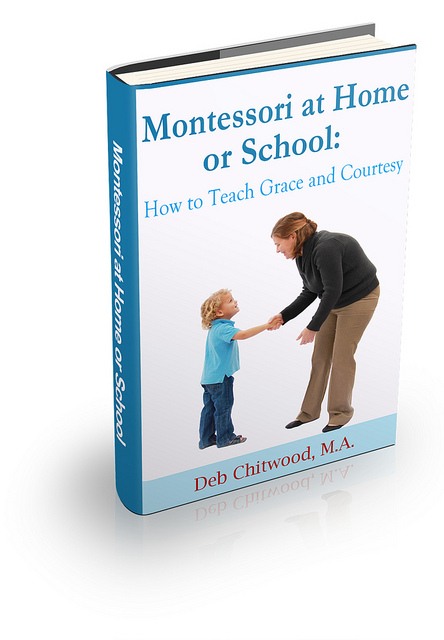 Learn more about my eBook Montessori at Home or School: How to. Teach Grace and Courtesy!
If this is your first time visiting Living Montessori Now, welcome! If you haven't already, please join us on our Living Montessori Now Facebook page where you'll find a Free Printable of the Day and lots of inspiration and ideas for parenting and teaching! And please follow me on Pinterest (lots of Montessori-, holiday-, and theme-related boards), Instagram, and YouTube. You can find me on bloglovin' and Twitter, too.
And don't forget one of the best ways to follow me by signing up for my weekly newsletter. You'll receive some awesome freebies in the process!