A duck or duckling theme is especially fun for toddlers and preschoolers. And it's especially fun in the spring, either as a separate theme or part of a bird theme, farm theme, Easter theme, or general spring theme. I had fun researching duck and duckling books for the current theme with my 4-year-old granddaughter and for my best books series.
Disclosure: This post contains affiliate links (at no cost to you).
If you're wondering which books to get, I recommend checking out the "Look Inside the Book" feature on Amazon and reading reviews there. Another place to learn about a book is on YouTube. You can typically see the entire book there. If you live outside the U.S., be sure to check out Book Depository for great prices and free worldwide delivery.
Montessori-friendly books use photos or realistic illustrations. They don't have talking animals or a lot of fantasy. But many books that have fantasy and talking animals are wonderful books, and I love sharing them with children who understand the difference between fantasy and reality. I typically have a majority of Montessori-friendly books for a theme, but I include a variety of books that might not be Montessori-style books but that are simply lots of fun or are classic books that I consider an important part of cultural literacy.
Favorite Duck and Duckling Books for Kids
Here are some of my favorite duck and duckling books for a variety of ages. If you're doing a unit study on ducks and/or ducklings, you don't need to include babies and toddlers. They really won't care if their books fit with your current theme. What I have found is that an older sibling will love to share the themed books with a baby or toddler. So having baby or toddler duckling books for a duckling theme will encourage your older sibling to read to your baby or toddler.
Just click on each image to learn more about the book!
This isn't a Montessori-style book, but my grandbabies loves this series of books! They're fascinated by the finger puppets.

This isn't a Montessori-style book, but the books in this series are fun sensory books that older siblings love to read to a baby brother or sister.
Another fun sensory book that's great for an older sibling to read to a baby brother or sister.
This Montessori-friendly book has photographs of farm animals and is a great way to reinforce animal sounds with babies and young toddlers.
This is Montessori-friendly duck-shaped book has realistic illustrations and a few simple facts about ducks and duckling for babies and toddlers.
I love the Raffi Songs-to-Read books! This doesn't have realistic images, but it's a fun, classic children's song. I've used this book with stick puppets with Zoey. She loves it! The board book is really for baby-3 years, but we still had it and used it to reinforce the concept of subtraction.
This Montessori-friendly book uses photographs and simple text. It includes an app or website link with more facts and a video. It works well for young preschoolers and beginning readers.
Duckling Days is another Montessori-friendly book with photographs and a simple story that works well for young preschoolers and beginning readers.
I like the Lets Read and Find Out Science Series for easy-to-understand information.
The Watch Me Grow Series by DK has beautiful photographs and many easy-to-understand facts.
My now-adult kids loved the books in this series when they were little. They're wonderful Montessori-friendly books with beautiful photographs. The Little Duck tells the story of a child's pet duckling as it grows up.
Just Ducks! tells the story of a mallard duck family from the perspective of a young girl who observes the ducks. It's a Montessori-friendly way for children to learn many facts about ducks through a story.
The Story about Ping isn't a Montessori-style book, but it's a classic book that my now-adult kids loved and kept.
This is a Dr. Seuss (writing as Theo LeSieg) book, so it obviously isn't a Montessori-style book. It's great for rhyming, though and is a fun story of a boy considering a number of wishes before deciding to be happy with himself just as he is.
Yes, this has talking ducks, so it isn't a Montessori-style book. It is a Caldecott Medal book with a lovely story and one of my favorite children's books. We still have our copy from when my now-adult children were little. Be sure to check out my free Make Way for Ducklings do-a-dot printable and Make Way for Ducklings movable alphabet.
This is obviously not a Montessori-style book but a fun book for Mo Willems fans … and a fun way to encourage politeness!
This isn't a Montessori-style book with its cartoon drawings, but kids love its humor and creative introduction to optical illusion. (Recommended for kindergarten-grade 2.)
The Ugly Duckling isn't a Montessori-style story, but it's an important part of cultural literacy and a story with an important message. We had the 1986 edition of this version. It was listed among the 10 best illustrated children's books by the New York Times in that year. (Recommended for ages 4 and up.)
MORE BIRD RESOURCES AND ACTIVITIES
Does your child (or do your students) have a favorite duck or duckling book?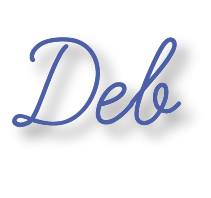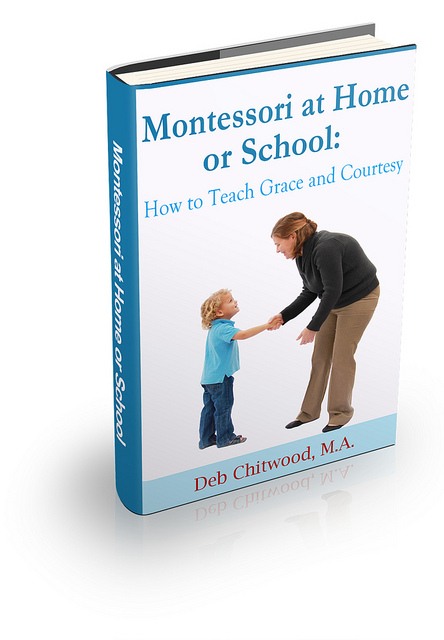 Learn more about my eBook Montessori at Home or School: How to. Teach Grace and Courtesy! I'm also one of the coauthors of the book Learn with Play – 150+ Activities for Year-round Fun & Learning!
The Montessori at Home! eBook and Montessori at Home! eBook and Materials Bundle are AMAZING resources! You can learn more about them here. Buy them in the Living Montessori Now shop.
If this is your first time visiting Living Montessori Now, welcome! If you haven't already, please join us on our Living Montessori Now Facebook pagewhere you'll find a Free Printable of the Day and lots of inspiration and ideas for parenting and teaching! And please follow me on Pinterest (lots of Montessori-, holiday-, and theme-related boards), Twitter (blog posts by me and others along with the Parent/Teacher Daily and other interesting information), and Google+ (post updates and Montessori Community). You can find me on bloglovin', Instagram, and YouTube now, too.
And don't forget one of the best ways to follow me by signing up for my weekly newsletter. You'll get two awesome freebies (and a monthly subscriber freebie) in the process!
May be linked to Practical Mondays Link Up, LouLou Girls, Tasty Tuesdays, A Little Bird Told Me Linky Party, Link-ups at Squishable Baby, Sharing Saturday