Ladybugs are a great theme for both insect lovers and kids who are typically afraid of ladybugs. Ladybugs are simply cute! And ladybug books are cute, too … even the scientific ones. So I had lots of fun choosing books for a ladybug unit. Today, I'm sharing some of my favorite ladybug books for kids.
Disclosure: This post contains affiliate links (at no cost to you).
Just choose books based on your child's age and what you think will engage your child's interest. I recommend checking out the "Look Inside the Book" feature on Amazon and reading reviews there. Another place to learn about a book is on YouTube. You can typically see the entire book there. If you live outside the U.S., be sure to check out Book Depository for great prices and free worldwide delivery.
Montessori-friendly books use photos or realistic illustrations. They don't have talking animals or a lot of fantasy. But many books that have fantasy and talking animals are wonderful books, and I love sharing them with children who understand the difference between fantasy and reality. I typically have a majority of Montessori-friendly books for a theme, but I include a variety of books that might not be Montessori-style books but that are simply lots of fun or are classic books that I consider an important part of cultural literacy.
Often the fiction books about ladybugs do have unrealistic situations. Of course, I'm a real fan of the finger puppet books and love Little Ladybug even if it has some unrealistic animal situations. And I adore Eric Carle's book The Grouchy Ladybug.
Favorite Ladybug Books for Kids
Here are some of my favorite ladybug books for a variety of ages. If you're doing a unit study on ladybugs, you don't need to include babies and toddlers. They really won't care if their books fit with your current theme. What I have found is that an older sibling will love to share the themed books with a baby or toddler. So having baby or toddler books for a ladybug theme will encourage your older sibling to read to your baby or toddler.
My 4½-year-old granddaughter, Zoey, loves to read to her 6-month old sister, Sophia, and her 3-month-old cousin, Caleb. Here, Zoey's sharing the Little Ladybug Finger Puppet Book with Sophia. Sophia loves books, and has fun grabbing the finger puppet part of the book.
I typically keep the baby and toddler books for a unit in their own book basket. Both Sophia and Caleb are real book lovers already, so this is a popular basket!
Just click on each Amazon book image below to learn more about the book!
No, this isn't a Montessori-style book. In general, I prefer Montessori-style books for babies and toddlers, but I do make exceptions. And the finger puppet books are ones I'm happy to make exceptions for.
This is another book that isn't a Montessori-style book that I make an exception for. I got this when Zoey was a toddler. She absolutely loved it! Yes, it does have lots of smiling animals, but it also is a very appealing sensory experience for babies and toddlers. The ladybugs are so inviting, making it a creative, fun counting book.
I'm a real fan of National Geographic Kids books, and this one is fun for a wider age range than you'd expect. It says it's recommended for ages 2-5, but it's a board book. It really isn't a baby book, but Caleb and Sophia like this series a lot. The photographs are wonderful for babies, and we adapt the text as needed. The Look and Learn series was a favorite series of Zoey's as a toddler. Surprisingly, she still enjoys the series. There are interesting bits of information in the books, and the photographs are fabulous for any age.
I like to show ladybugs' place within the animal kingdom, and Animalium is perfect for that. This book is actually recommended for ages 8-12, but it's one of Zoey's favorites. It's appealing to a wide range of ages and is filled with fascinating facts and inviting illustrations.
This is another book that appeals to a wide age range. It's recommended for ages 7-10 but has gorgeous photographs that captivate younger children as well. This is a great book to have for any study of insects. (This is the open book on the top shelf shown above.)
Shortly after taking the photo, I switched the open book to Insects (What's Inside?). This is a book I had from homeschooling my now-adult kids. It's still awesome with its double-page spreads that show inside a variety of insects. It's now open on our shelf to the ladybug pages!
This series is fascinating for young children as it gets them to think what it would be like to be a ladybug (or the topic of the book). Recommended for ages 5-8, but I think younger children will often enjoy it. Zoey always has.
With it's colorful photographs and detailed life cycle information, this book is perfect for our ladybug-growing project!
The Grouchy Ladybug is recommended for ages 4-8, and that sounds about right. I don't know why a board book is available because I think the message would be lost on a younger child. For children ages 4-8, it's a wonderful book for teaching kids to have good manners, not be a bully, stand up to bullies, and show gratitude. There are even more character-education themes in the book that are perfect for discussion. The book also has the bonus of being a great introduction to telling time with an analog clock! You can find Montessori-inspired activities to go with this book in my Montessori-inspired ladybug unit with free printables and activities.
In addition to Animalium, this book basket has some other great Montessori-friendly ladybug books.
I like to have books by Gail Gibbons for my unit studies whenever possible. They're filled with easily understandable information about the topic for a variety of ages. Recommended for ages 4-8.
Zoom in on Ladybugs is such an inviting book!
It's recommended for ages 5-6, but I think it's appealing to a wider age range.
Zoom in on Ladybugs is the book Zoey's sharing in this photo. She enjoys reading to the babies, but she also enjoys creating her own story to go with the pictures in a book. She sits on a wooden stool (one that's comfortable for adults … like a teacher's stool) and tells a story for whomever is available. Her stories are so much fun! Who wouldn't want to know what she's saying here?!!
This is another Montessori-friendly book with
helpful information and gorgeous photographs. Recommended for ages 5-8, but younger children can enjoy it, too.
Zoey has been in love with the My First Discoveries books since she was a toddler. The Ladybird uses the British term for ladybug. Like the other books in the series, this book has lovely detailed photographs and transparent pages to make changes that seem like magic.
This is a Montessori-friendly book that isn't just about ladybugs. It's a fun and fascinating way to add a math book to the ladybug unit!
This is from another great series by National Geographic Kids.
It's recommended for ages 4-8 and has gorgeous photographs and lots of understandable information about insects of all kinds. It's perfect for a general overview of insects for any insect unit.
In addition to a variety of cultural books, I have two ladybug books in this book basket near my language and cultural shelves.
The Ladybug Girl Books are Montessori-friendly in that they have realistic illustrations and stories. If you're opposed to fantasy play, you might not like the series because it's all about creative, pretend play. These are "mighty girls" books and often have messages about topics such as working together. Zoey loves this series. You can look inside the books on Amazon or hear entire books read on YouTube to decide if they're what you want for your child or family.
This doesn't have Montessori-style illustrations, but it's a fun I Spy book sort of like Where's Waldo?
for ages 4-8.
More Insect Activities and Resources
Montessori-Inspired Ladybug Unit with Free Printables and Activities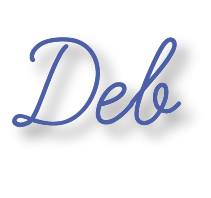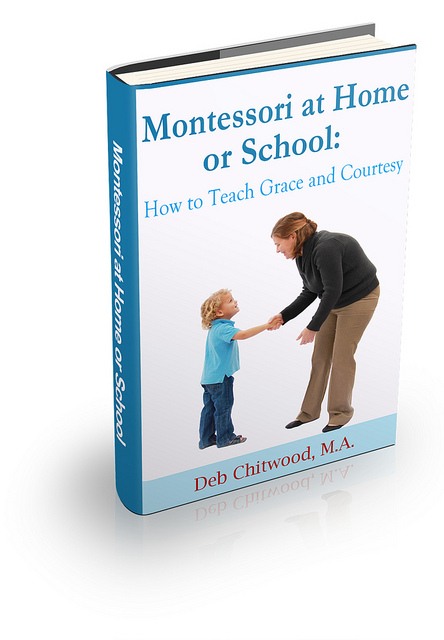 Learn more about my eBook Montessori at Home or School: How to. Teach Grace and Courtesy! I'm also one of the coauthors of the book Learn with Play – 150+ Activities for Year-round Fun & Learning!
The Montessori at Home! eBook and Montessori at Home! eBook and Materials Bundle are AMAZING resources! You can learn more about them here. Buy them in the Living Montessori Now shop.
If this is your first time visiting Living Montessori Now, welcome! If you haven't already, please join us on our Living Montessori Now Facebook pagewhere you'll find a Free Printable of the Day and lots of inspiration and ideas for parenting and teaching! And please follow me on Pinterest (lots of Montessori-, holiday-, and theme-related boards), Twitter (blog posts by me and others along with the Parent/Teacher Daily and other interesting information), and Google+ (post updates and Montessori Community). You can find me on bloglovin', Instagram, and YouTube now, too.
And don't forget one of the best ways to follow me by signing up for my weekly newsletter. You'll get two awesome freebies (and a monthly subscriber freebie) in the process!
May be linked to Practical Mondays Link Up, LouLou Girls, Tasty Tuesdays, A Little Bird Told Me Linky Party, Link-ups at Squishable Baby, Sharing Saturday