My toddler grandson had his first plane trip last month. So we all joined in the fun with a travel unit with the primary focus on planes. Of course, a travel unit can focus on a variety of themes.
I've also focused on transportation in general during our travel unit, and I'm sharing some of our favorite transportation books here today. I'll share a few of my favorite travel books, too, but I'm staying mainly with transportation books.
Disclosure: This post contains affiliate links (at no cost to you).
Just choose books based on your child's age and what you think will engage your child's interest. I recommend checking out the "Look Inside the Book" feature on Amazon and reading reviews there. Another place to learn about a book is on YouTube. You can typically see the entire book there. If you live outside the U.S., be sure to check out Book Depository for great prices and free worldwide delivery.
Montessori-friendly books use photos or realistic illustrations. They don't have talking animals or a lot of fantasy. But many books that have fantasy and talking animals are wonderful books, and I love sharing them with children who understand the difference between fantasy and reality. I typically have a majority of Montessori-friendly books for a theme, but I include a variety of books that might not be Montessori-style books but that are simply lots of fun or are classic books that I consider an important part of cultural literacy.
Favorite Transportation and Travel Books for Kids
Favorite Plane Books for Babies and Toddlers
My daughter, Christina, and her husband, Tom, have read lots of plane books to 15-month-old Caleb. Here are Caleb's two favorite plane books:
Planes Soar is Caleb's favorite plane book. I like that it's a Montessori-friendly book using real photos. It's recommended for ages 2-5, but it's very simple. I think it's best for babies and toddlers.
Busy Airport
is a fun airport book with parts to push, pull, and slide. Caleb loves this book. It's recommended for ages 1 and up. I think it's perfect for ages 1-3. It's a Montessori-friendly book except for a smiling bee and a talking bird.
Books by Gail Gibbons are a common part of my unit studies. This time, Gail Gibbons has a Planes board book recommended for ages 2-3. It's a Montessori-friendly book with helpful information about different types of planes.
Gail Gibbons also has a Boat Book board book and a Trains board book.
More Favorite Transportation Books for Babies and Toddlers
My First Things That Go: Let's Get Moving! (My First Tabbed Board Book) is recommended for ages 2-5, although I think it's best for babies and toddlers. It's a Montessori-friendly book with lots of photographs of vehicles of all kinds.
Wheels on the Bus Raffi Songs to Read was a favorite of my now-adult kids and is now a favorite of my grandkids. The board book is
perfect for babies and toddlers, and the paperback is great for preschoolers.
I always have related books available throughout a unit. On the top shelf, I have Transportation Long Ago and Today. This would be a great book to use with a transportation timeline (recommended for ages 6-9).

Cars, Trains, Ships & Planes is another book on the top shelf and a book that will be used for many years. Tom was having lots of fun with the Cars, Trains, Ships & Planes book! It's an amazing DK book designed for ages 8 on up. My 5-year-old granddaughter, Zoey, loves to look through big books like that, so it's part of our unit!
On the right side of the shelf (book on a wooden cookbook holder), I have National Geographic Kids Little Kids First Big Book of Things That Go. Zoey and I absolutely love this book series for a variety of themes! It's recommended for ages 4-8.
On the middle shelf, you'll see the Time for Kids book Take Off! All About Airplanes. Like other Time for Kids books, it has great photographs and clear descriptions. This is recommended for ages 7-11, although many younger kids will enjoy it, too.
I have a book basket beside the shelf with a variety of Montessori-friendly books that are mainly non-fiction.
I get National Geographic readers for most units. For our travel unit, we used Planes and Trains. They're recommended for ages 4-6. There are a variety of train books, both nonfiction and fiction, available for kids. You'd just need to choose your books based on your child's age and interest.
This Is How We Do It  is a wonderful book about children from around the world.
I've used this for more than one unit already.
The Travel Book: A journey through every country in the world is recommended for ages 9-12, but it's a fabulous resource for geography and travel at a number of levels.
Maps Special Edition is a new edition of the popular Maps book. We have the 2013 edition, and it's one of Zoey's favorite books. It's recommended for ages 7 and up, but it's an amazing resource that I recommend for preschoolers on up.
I have another book basket with fiction transportation and travel books.
I love the Sheep in a Jeep book series! Sheep in a Jeep is the first one and is such a fun book for rhyming and early reading! It's recommended for ages 4-7. For younger kids who don't a need a Montessori-style book (that is, understand that sheep don't drive jeeps), this has lots of rhyming fun for children as young as 2 years old. For children working on the Montessori green series in reading, this is a fun reader. If you'd like to get the whole series in one hardcover book, you can get Sheep in a Jeep 5-Minute Stories. The combined book probably isn't as good for beginning readers, but it would work well for reading aloud to children.
Sheep on a Ship isn't as good as Sheep on a Jeep, but it's still fun for Sheep on a Jeep fans. I'd recommend this for ages 4-7.
The Little Airplane by Lois Lenski is a classic that tells the story of Pilot Small along with giving information about the mechanics of flying. It's recommended for ages 2-5.
If your child likes the Mr. Small books, you can find a variety of them by Lois Lenski.

I don't want to leave out the classic book The Little Engine That Could. While it isn't a Montessori-style book, it's one of the original growth mindset books … and it's unforgettable!
I love the sing along books from Barefoot Books! We All Go Traveling By has a catchy tune with the colors and sounds of a variety of vehicles seen on the way to school. It's a Montessori-friendly book that's recommended for ages 5-6, but I think it's great for ages 2-6.
The Journey Home from Grandpa's is another fun sing along book from Barefoot Books. This one has colors of vehicles seen on the journey home from Grandpa's. It's mainly a Montessori-friendly book except for the train with smiling animals. (Note: I don't mind that, but some Montessorians would.)
My Big Wimmelbook: Cars and Things That Go is a bit like "Where's Waldo?" for ages 2-5. This is a great book for storytelling and visual discrimination for preschoolers. The child follows a number of characters throughout the book and makes up his or her own story.
Richard Scarry's Cars and Trucks and Things That Go was one of my now-adult son's favorite books as a child. It's obviously not a Montessori-style book, but it is a silly book that's lots of fun for vehicle lovers. If you like Richard Scarry books, you should also check out Richard Scarry's A Day at the Airport (with stickers) and Richard Scarry's Vrooming, Zooming Stories. Richard Scarry books are generally recommended for ages 3-7.
My son also loved the Philippe Dupasquiler transportation books (we had the ones published in the early 1980s, such as The Railway Station). I imagine the ones published in the 1990s are great, too. They're Montessori-friendly stories that are perfect for young vehicle lovers.
There are other fun transportation books for kids that often aren't Montessori-style books. It helps to "look inside the book" on Amazon or see it being read on YouTube to know if it's one that your child would enjoy. Often, the fiction books that aren't Montessori-style books are a matter of preference or favorite characters.
More Transportation/Travel Activities
The Ultimate Montessori-Inspired Transportation Unit
Happy reading and happy traveling!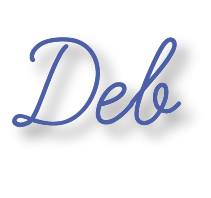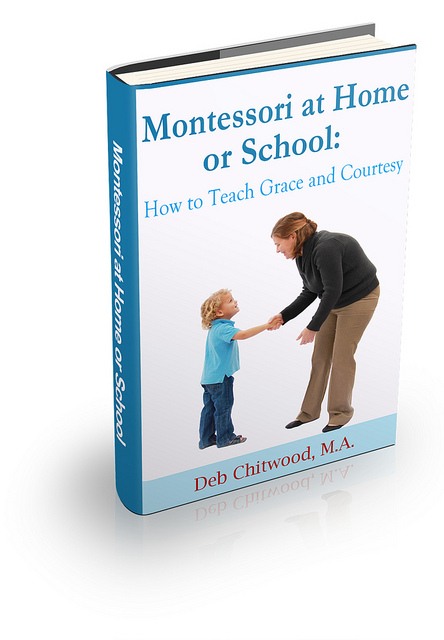 Learn more about my eBook Montessori at Home or School: How to. Teach Grace and Courtesy!
The Montessori at Home! eBook and Montessori at Home! eBook and Materials Bundle are AMAZING resources! You can learn more about them here. Buy them in the Living Montessori Now shop.
If this is your first time visiting Living Montessori Now, welcome! If you haven't already, please join us on our Living Montessori Now Facebook page where you'll find a Free Printable of the Day and lots of inspiration and ideas for parenting and teaching! And please follow me on Pinterest (lots of Montessori-, holiday-, and theme-related boards), Instagram, and YouTube. You can find me on bloglovin' and Twitter, too.
And don't forget one of the best ways to follow me by signing up for my weekly newsletter. You'll receive some awesome freebies in the process!