The thought of the "terrible twos" is enough to strike fear into the heart of any parent. But what if there could be another option?
Neither of my children went through the "terrible twos." And my almost two-year-old granddaughter (2 next Monday) looks like she'll be skipping much of the terrible twos as well. Why?
While lots of love and security are essential, Montessori principles can play a huge part in helping toddlers learn self-control and even (yes!) good manners.
Watch this 26-second video of my granddaughter, Zoey, with my daughter, Christina, to see another option to the "terrible twos."
The terrible twos aren't supposed to look like THIS – Video
The Best Way to Teach Manners to a Toddler
Disclosure: This post contains affiliate links (at no cost to you).
Zoey has had a lot of consistency in her manners training, so she has exceptional manners for an almost-2-year-old. (Note: Does Zoey always have perfect manners? Of course not. She's a toddler.) I'm a bit obsessed with manners (see my book Montessori Education at Home or School: How to Teach Grace and Courtesy), but Zoey's mom (my daughter-in-law), Chea, has made manners lessons extra easy by doing such a great job at home.
When should you start teaching manners to your toddler? When your toddler is a baby.
What's the first step to teaching manners to a toddler?
1. Model good manners. If you didn't have good manners before, now is the time to learn them.
My book has the manners children to age 12 need to know (and most of the etiquette rules adults need to know, too).
Both Chea and I make sure we use good manners around Zoey (and with Zoey). For example, when Zoey hands us something or does something nice, we say "Thank you."
For both babies and toddlers, you can often say the polite response that your toddler should say. If Zoey asks for tomatoes and just says "Tomatoes," Chea will say, "Tomatoes, please," or "Mommy, may I have tomatoes please?"
Zoey is used to that from when she was a baby. I would carry on a monologue with her at times: "Grandma, may I please have some sweet potato?" "Thank you, Grandma." "You're welcome, Zoey." I'm sure Chea did something similar.
Last night, when Chea asked Zoey if she wanted more ravioli, Zoey said, "No, thank you." Chea said she hadn't taught her that. It was simply a matter of modeling good manners.
2. Demonstrate how to do an etiquette rule.
Chea and Zoey surprised me with this one! One day a couple of weeks ago when I took Zoey to the park, Zoey took my hand, shook it, and said, "Nice to meet you." It both delighted me and made me laugh. I hadn't even thought to teach that to a child under age 2!
So I asked Chea what she had done. Chea said she explained to Zoey that when we walk into a room and meet someone new, we say, "Nice to meet you." Then Chea let Zoey experience the demonstration by getting down on her knees, shaking Zoey's hand, and saying, "Nice to meet you."
3. Give plenty of opportunities to practice an etiquette rule.
Whenever Chea and Zoey are about to go into a situation where Zoey will meet new people, Chea will help her practice saying, "Nice to meet you."
Chea also taught Zoey to say, "Hi, I'm Zoey." Now she's working on, "Hi, I'm Zoey. I'm two."
I got another surprise at the park last week when a mom who was there with her preschoolers went to the fence to talk with a woman passing by. Zoey walked up to the woman and said, "Hi, I'm Zoey!"
Zoey's "Bless you" was taught in a similar way. Chea would sneeze and say, "Bless you, Mommy." When Zoey would sneeze, Chea would always say, "Bless you, Zoey." She would also say, "When I sneeze you say, 'Bless you, Mommy.'"
This isn't magic, even though it looks like it. Give Montessori principles a try. Maybe you can make the terrible twos disappear.
More Manners Resources
For fun manners songs to reinforce good manners, see my post at Bits of Positivity (my other blog) on "Free Manners Songs for Home or Classroom."
For free thank-you songs and rhymes, see "Free Thank-You Songs and Rhymes for Home or School."
"Focusing on Toddler Manners in the 100 Acts of Kindness Challenge" has more ideas for teaching manners to toddlers.
"Completing 100 Acts of Kindness (Toddler Manners Challenge) and Starting 100+ Acts of Kindness" tells what we did in the challenge.
"The Best Books about Manners for Preschoolers" also contains some information for toddlers.
Have fun with manners! It's possible!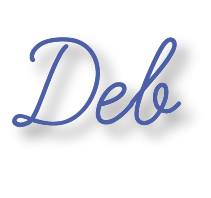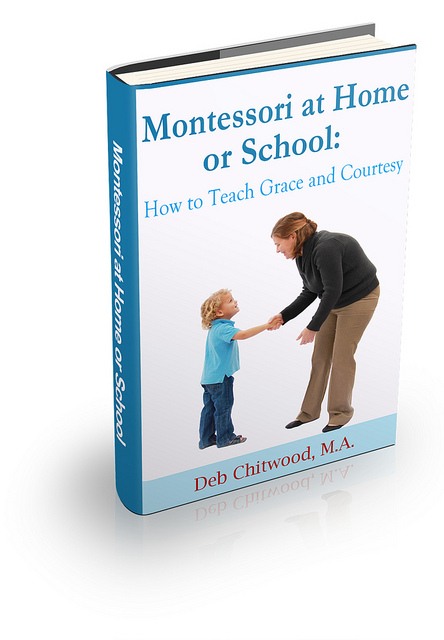 Learn more about my eBook Montessori at Home or School: How to. Teach Grace and Courtesy!
The Montessori at Home! eBook and Montessori at Home! eBook and Materials Bundle are AMAZING resources! You can learn more about them here. Buy them in the Living Montessori Now shop.
If this is your first time visiting Living Montessori Now, welcome! If you haven't already, please join us on our Living Montessori Now Facebook page where you'll find a Free Printable of the Day and lots of inspiration and ideas for parenting and teaching! And please follow me on Pinterest (lots of Montessori-, holiday-, and theme-related boards), Instagram, and YouTube. You can find me on bloglovin' and Twitter, too.
And don't forget one of the best ways to follow me by signing up for my weekly newsletter. You'll receive some awesome freebies in the process!