Thanks for subscribing to my weekly newsletter! Your free geography album, Mom Bloggers Talk Montessori eBook, and link to the subscriber freebie page (along with password) should be on their way to your email address as we speak! If for some reason you don't receive the links, please contact me and let me know.
Also, be sure to whitelist my email address so that you receive all of my messages!
A Bit About Living Montessori Now
In case you're not familiar with me, I'm Deb Chitwood, owner and founder of Living Montessori Now. I'm a certified Montessori teacher with a master's degree in Early Childhood Studies from Sheffield Hallam University in Sheffield, England. I taught in Montessori schools before starting my own Montessori school. Later, I homeschooled my two children through high school. They both have bachelor's degrees and successful careers now (and still have a love of learning).
I'm the author of  Montessori at Home or School: How to Teach Grace and Courtesy. I'm also one of the coauthors of the book Learn with Play – 150+ Activities for Year-round Fun & Learning. Along with Jo Ebisujima, I lead a worldwide Montessori Crash Course.
Through Living Montessori Now, I write about using Montessori principles and methods in Montessori schools, traditional classrooms, homeschools, parenting, and life in general. You might also like my other blog, Bits of Positivity, where I write a lot about parenting and character education and share free word art printables (including Montessori word art freebies).
You'll see a lot of my 2-year-old granddaughter, Zoey, at at Living Montessori Now. I take care of Zoey four afternoons a week, and she has fun being a tester for many of my Montessori-inspired activities. (Note: I share ideas for multiple ages, especially for babies through early elementary. I even have some posts about homeschooling highschoolers.)
You'll also see my daughter, Christina, who does a lot with the Living Montessori Now YouTube channel. Christina was a Montessori child and shares my ideas and love of Montessori. Christina is also my partner in creating printables for Living Montessori Now. Check out my free printables page for more free printables and resources! On my Montessori resources page, you'll find links to all sorts of Montessori-inspired activities and ideas.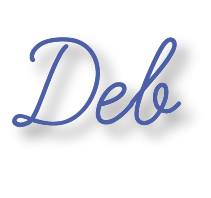 If you haven't already, please join us on our Living Montessori Now Facebook page where you'll find a Free Printable of the Day and lots of inspiration and ideas for parenting and teaching! And please follow me on Pinterest (lots of Montessori-, holiday-, and theme-related boards) and Twitter (blog posts by me and others along with the Parent/Teacher Daily and other interesting information). You can find me on bloglovin', Google+, Instagram, and YouTube, too.