Montessori education is always multi-level. Yet, it was fun to see how easy it was to include activities for toddlers through first graders when preparing Montessori-inspired penguin activities. While a Montessori school will typically have separate classes for 18 months-3 years, 3-6 years, and 6-9 years, a homeschool might want to include activities for all three levels within the same unit study.
Disclosure: I was given the materials for this post. My opinions are always honest and my own. This post also contains affiliate links (at no cost to you).
For these activities, I used printables from Montessori Print Shop, penguin TOOB and TOOB key from Safari Ltd., and a penguin stuffed toy from Little Passports.
Penguin Tray for Young Toddlers-Preschoolers
For the penguin tray for young toddlers-preschoolers, I used the Montessori Print Shop Penguin Nomenclature Booklet. The printable is also available with the parts of the penguin in red. I added the penguin that came with the Little Passports Antarctica package (part of the World Edition). For all the activities I used the Multicraft 5-piece wooden tray set.
This activity works well for young toddlers, like my 14-month-old granddaughter. Even if the toddler mouths objects, there are no small parts involved. For a young toddler, you can easily adapt how much you read about each body part. My granddaughter loves books, but I still adapt each reading according to her attention span at the time. Along with reading the booklet, we identify the parts of a penguin on the penguin stuffed animal.
The activity is also appealing to preschoolers, and the booklet contains information that's interesting for older preschoolers, too. You can use a very simple binding like my binder ring or even a professional-looking spiral binding as described at Montessori Print Shop.
Parts of a Penguin Tray for Toddlers and Preschoolers
This activity uses the Penguin Nomenclature Cards from Montessori Print Shop. A version is also available through Montessori Print Shop with the parts of the penguin in red. This 3-part card activity doesn't require a penguin stuffed animal or penguin replica, but a miniature penguin or penguin stuffed animal does add interest. For preschoolers, the Safari Ltd. Penguins TOOB works especially well. Because the Emperor Penguin in the TOOB has a baby with it, I used the Humboldt Penguin from the Penguins TOOB.
You can make nice holders for the cards, although I'm showing a super-simple way to display them for a homeschool. I just placed the two sets on small tabletop easels from Michaels craft store. If you'd like a nice folder, check out my Peter and the Wolf post with idea plus link to a tutorial from Montessori Print Shop. You'll also find a layout for readers there. In this post, I used an adapted layout for a matching activity that would work for toddlers and non-reading preschoolers.
I used a Montessori Services rug for the layout.
Penguin Matching with Safari Ltd. Penguins and TOOB Key for Toddlers and Preschoolers
This activity is very easy to prepare. If you have the Safari Ltd. Penguins TOOB, it simply requires that you print out and laminate the Safari Ltd. Penguins TOOB Key. As long as toddlers are past the mouthing stage, both toddlers and preschoolers can match the penguins to the TOOB key. (Note: for more Safari Ltd. TOOB Keys, see my post "Montessori Monday – Safari Ltd. TOOB Keys and Activities.")
Penguin Geography for Preschoolers-First Graders
I always love Montessori Print Shop materials for well-researched, high-quality materials. Penguins and Location Materials is a good example. I really appreciate the thorough set of penguin materials, but I especially appreciate the distribution map that comes with them. For continent work, I typically had to research the location of the animals. This Montessori Print Shop material has the work done for you with lots of helpful information and a distribution map, too.
These materials can be used as cards, although I made a simple booklet with a binder ring. I placed both the TOOB key and the distribution map on the same tray so that toddlers and preschoolers could match the Safari Ltd. penguins, and preschoolers through first graders could place the penguins on the distribution map. There are only 8 penguins in the Safari Ltd. TOOB, so I put those 8 penguins next to each other in the booklet. The other 8 types of penguins can be in the booklet for children who are interested in learning about those penguins as well.
You (or your child with an extra copy) could color the continents to match the Montessori continent map if you prefer.
More Montessori-Inspired Penguin Activities
Montessori-Inspired Continent Activities – Penguins of Antarctica

Free Penguin Printables and Montessori-Inspired Penguin Activities (my post – contains long list of free penguin printables plus Montessori-inspired penguin subscriber freebie pack)
Montessori-Inspired Arctic and Antarctic Unit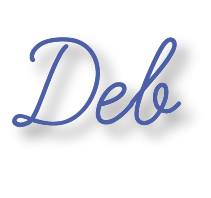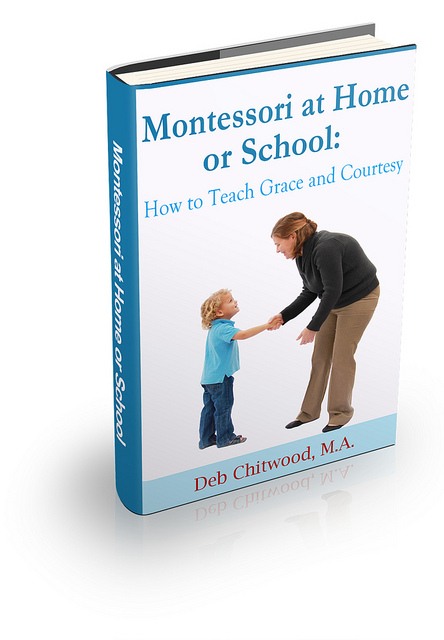 Learn more about my eBook Montessori at Home or School: How to. Teach Grace and Courtesy!
If this is your first time visiting Living Montessori Now, welcome! If you haven't already, please join us on our Living Montessori Now Facebook page where you'll find a Free Printable of the Day and lots of inspiration and ideas for parenting and teaching! And please follow me on Pinterest (lots of Montessori-, holiday-, and theme-related boards), Instagram, and YouTube. You can find me on bloglovin' and Twitter, too.
And don't forget one of the best ways to follow me by signing up for my weekly newsletter. You'll receive some awesome freebies in the process!