One of my very favorite geography activities involves a character I've never believed in … Santa Claus. But that doesn't make it any less wonderful. If you haven't heard of NORAD Tracks Santa, you'll want to check it out (whether or not you believe in Santa Claus).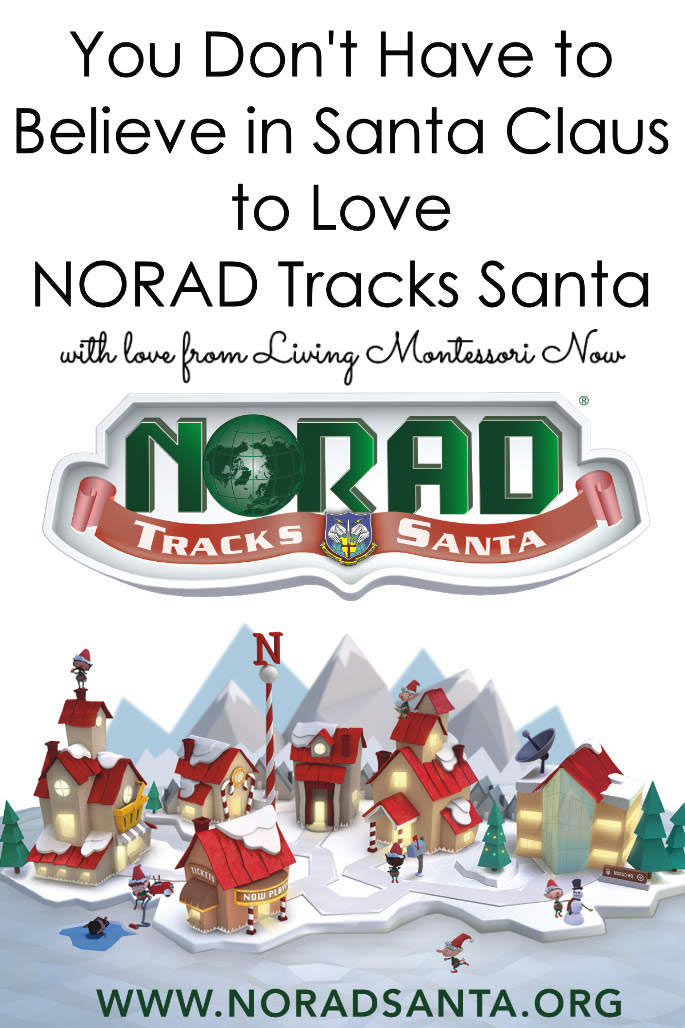 NOTE: This is NOT a sponsored post. I just love NORAD Tracks Santa!
Why It Doesn't Matter What Your Children Believe About Santa to Love NORAD Tracks Santa
Because Christmas is a Christian holiday, my parents didn't like the idea of Santa Claus. As a result, I never grew up believing in Santa Claus. And guess what! I absolutely loved Christmas and never felt deprived. My husband, on the other hand, resented being told there was a Santa only to find out it wasn't a true story. Truth has always been very important in our family, so it wasn't difficult to decide how we wanted to raise our children regarding Santa. (Note: I respect parents who cherish their family traditions of Santa want to continue those traditions in their family.)
But many people don't realize that we can have lots of Santa fun even though our children are told that Santa is only a story from the time they're little. We enjoy Santa stories, Santa movies, and NORAD Tracks Santa as much as anyone else. (Yes, I get teary-eyed watching Santa movies and we all cheer for Santa!)
And NORAD Tracks Santa is one of my favorite Santa activities because I'm a teacher at heart and NORAD Tracks Santa is geography with lots of fun and excitement!
What Is NORAD Tracks Santa?
We first learned about NORAD Tracks Santa when we lived in Colorado Springs, Colorado, in the foothills of Cheyenne Mountain not far from Peterson Air Force Base where NORAD (North American Aerospace Defense Command) is located with its Alternate Command Center in Cheyenne Mountain. We only learned about NORAD Tracks Santa a couple of years before my daughter graduated from homeschool high school, so we didn't get to enjoy many years of it. And we listened on the radio since we homeschooled pre-Internet. But it was fun then, and it's much more fun now!
NORAD Tracks Santa is is a community outreach program of NORAD. It starts on December 1 with countdown activities. But the real Santa tracking starts at 12:01am MST on December 24. NORAD Tracks Santa has actually existed since 1955. (Who knew?) Every year, NORAD tracks Santa Claus as he leaves the North Pole and delivers presents to boys and girls around the world.
How to Track Santa
There are a number of ways to track Santa now. I have them all open in different tabs!
Of course, go to the website NORAD Tracks Santa!
The NORAD Tracks Santa Facebook page is fun, too. It contains a live video of the volunteers at work along with fun updates.
Here's the overview from the Facebook page:
NORAD started the tradition after a local store's advertisement for kids to call Santa on a special "hotline" included a misprinted telephone number. Instead o

f reaching Mr. Kris Kringle, the number put kids through to the CONAD Commander-in-Chief's operations "hotline." The Director of Operations, Colonel Harry Shoup, received the first "Santa" call and had his staff check radar data to see if there was any indication of Santa making his way south from the North Pole. Indeed, there were signs of Santa, and children who called in were given an update on Santa's position. Thus, the tradition was born.
A family friendly program by the North American Aerospace Defense Command (NORAD) to track Santa December 24th around the world using military sensors and technology. The NORAD Tracks Santa website,

noradsanta.org

, goes live each Dec. 1 with games, videos, information and more! Then we track Santa Dec. 24.
Be sure to follow NORAD Tracks Santa (@NORADSanta) on Twitter, too! You can even get an app for your smartphone or iPad!
2021 Update: You can even ask Amazon Alexa or push the blue OnStar button in your car to know where Santa is!
The image's information from Peterson Air Force Base in Colorado Springs:
The North American Aerospace Defense Command is getting ready to track Santa's yuletide journey! The NORAD Tracks Santa website, noradsanta.org, went live Dec. 1 featuring a countdown calendar, a kid's countdown village complete with holiday games and activities that change daily, and video messages from students and troops from around the world. With the addition of Brazilian Portuguese, the website is now available in eight languages: English, French, Spanish, German, Italian, Japanese, Brazilian Portuguese and Chinese.
This year, using free applications in the Apple iTunes Store and the Android Market, parents and children can also countdown the days until Santa's take off on their smart phones. Tracking opportunities are also offered on Facebook, YouTube, and Twitter. Santa followers just need to type "@noradsanta" into each search engine to get started.
Also on the website, fans can go to the Operation Good Will page and watch the live stream of the National Christmas Tree Lighting Ceremony, presented by the National Park Foundation and National Park Service, on Dec. 1 beginning at 4:30 p.m. EST by clicking on the http://www.thenationaltree.org link.
Starting at midnight MST on Dec. 24, website visitors can watch Santa as he makes all the preparations for his flight. Then, at 4 a.m. MST, trackers worldwide can talk to a live phone operator to inquire about Santa's whereabouts by dialing the toll-free number 1-877-Hi-NORAD (1-877-446-6723) or by sending an email to noradtrackssanta@gmail.com. NORAD's "Santa Cams" will also stream videos as Santa makes his way over various locations worldwide.
NORAD Tracks Santa has truly become a global experience, delighting generations of families everywhere. It is due, in large part, to the efforts and services of numerous contributors.
It all started in 1955 when a local media advertisement directed kids to call Santa direct – only the number was misprinted. Instead of reaching Santa, the phone rang through to the crew commander on duty at the Continental Air Defense Command Operations Center. Thus began the tradition which NORAD has carried on since it was created in 1958.
More Christmas Resources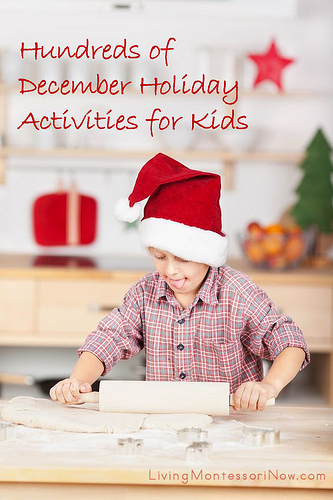 You'll find lots and lots of Christmas activities (along with other December holiday activities) here.
Amazon affiliate:


Kids' Christmas Activities Pinterest Board
You'll find hundreds more Christmas activities on my Kids' Christmas Activities Pinterest Board.
You'll find more Hanukkah Activities on my Kids' Non-Christian Religious Holiday Activities Pinterest Board.
You'll find more New Year's activities on my Kids' New Year's Activities Pinterest Board.
Have fun, and Merry Christmas! 🙂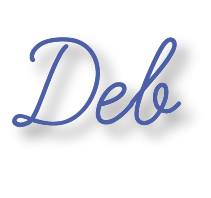 Learn more about my eBook Montessori at Home or School: How to. Teach Grace and Courtesy!
If this is your first time visiting Living Montessori Now, welcome! If you haven't already, please join us on our Living Montessori Now Facebook page where you'll find a Free Printable of the Day and lots of inspiration and ideas for parenting and teaching! And please follow me on Instagram, Pinterest (lots of Montessori-, holiday-, and theme-related boards), and YouTube. While you're here, please check out the Living Montessori Now shop.
And don't forget one of the best ways to follow me by signing up for my weekly newsletter. You'll receive some awesome freebies in the process!