This sweet baby footprint keepsake started out as one project and ended up another, equally sweet project! I think every mom needs a baby handprint, so I like to help my grandkids' dads make a special baby handprint keepsake for Mother's Day.
But we ran into problems and changed to a sweet baby footprint for Mother's Day. I made a free, editable poem printable to go with it. This would be perfect for Father's Day, Grandparents Day, or Christmas, too.
Disclosure: This post contains affiliate links at no cost to you.
Why We Made a Baby Footprint Keepsake Instead of a Handprint Keepsake
This is a gift for my daughter Christina's first Mother's Day. Christina already knew what I do for the first Mother's Day, since I had helped my 4-year-old granddaughter, Zoey, make a handprint keepsake when she was 6 months old. So Christina was at my house with Caleb for the project.
Because Caleb is only 2 months old, I knew we had to make the handprint when he was asleep. But even asleep, he wouldn't open his fist enough to get a good handprint. And he has a very strong grip! So, I switched my plan and decided to make a footprint keepsake instead. We'll make the handprint keepsake when he's around 6 months old.
Footprint Poem with Free Printable
There are a number of familiar footprint poems online to choose from. A variation of the poem I used is often used in footprint crafts. I changed it a bit to make it say what I wanted. Then I made a free, editable printable for you.
_____'s little feet
With sweet baby toes
Made these footprints for you
At just _____ old
I made a Word document with the poem. Here's an editable version for you to add the correct name and age and whatever else you'd like.
To download the printable, click here.
You can use any font you'd like. If you'd like to match what I did, use the Black Jack font. If you don't have it on your computer, you can download Black Jack for free at Dafont.
After editing the Word document, you can print out as many copies as you think you'll need. I used cardstock paper.
One Way to Make Footprints for Babies: While the Baby Sleeps
I've often seen this recommended as the best way to get a handprint or footprint from a baby.
This is a helpful article: How to Get Good Handprints or Footprints of a Baby from Global Post.
Materials Used to Make the Baby Footprint Keepsake
cardstock
editable poem (I printed out a few copies in case it took a few tries.)
plate for paint
thick paintbrush
baby wipes (We use the natural WaterWipes that Christina found online.)
How We Got Good Baby Footprints Using a Table
We were lucky to get footprints we were happy with on the first try. It really helps to have two people when doing this project, although it's possible to do it with one. Christina held Caleb while I used the paintbrush to paint the bottom of his foot. Then, while Christina held Caleb, I gently pressed his painted foot onto the paper, which was resting on a table.
I washed the paint off that foot with a WaterWipe before applying paint to Caleb's other foot. Then I gently pressed that foot onto the paper before washing the paint off that foot.
This photo is a reenactment! Look at that adorable baby foot, though! I didn't take photos while we were actually getting the footprint, since I had to use my hands to gently press Caleb's foot onto the paper.
A Trick in Case You Have Trouble Getting Good Footprints
If you can't get two footprints you're happy with on the poem, you can do what I had to do with Zoey's handprint project 4 years ago. Then I was able to get two handprints that worked, although not on the same poem. So, I decided to cut out the two best handprints and glue them onto a page with the poem. I thought that turned out very well, too.
Making a Canvas Footprint Keepsake or Framing the Footprint Poem
Christina and Tom use mainly canvas prints in their home instead of pictures in frames. So, Tom is buying a special 8×11″ canvas print using a scanned jpeg of the footprint poem. They've used Easy Canvas Prints before and plan to use them again. A company such as Shutterfly also makes canvas prints from a jpeg. (This is just a photograph of the page with a black border to make it easier for you to see the page on the white background.)
More Handprint or Footprint Keepsake Crafts
If you want to make a handprint keepsake, check out the tutorial in this post: Handprint Keepsake for Mother's Day, Father's Day or Grandparents Day. The post shows how the keepsake poem can be used in an engraved photo frame.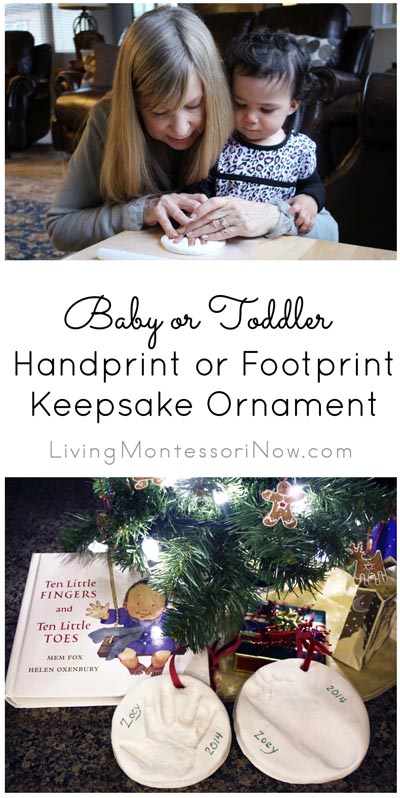 If you'd like to make a handprint or footprint keepsake ornament for Christmas, check out the tutorial in this post: Baby or Toddler Handprint or Footprint Keepsake Ornament.
Good luck with your project! This makes a very special gift that will be treasured forever!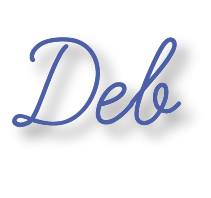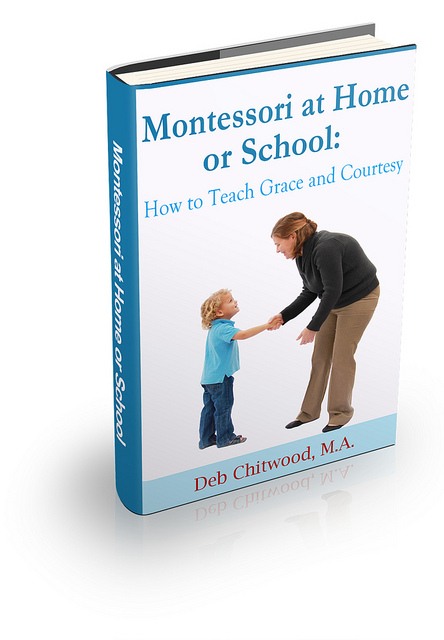 Learn more about my eBook Montessori at Home or School: How to. Teach Grace and Courtesy!
If this is your first time visiting Living Montessori Now, welcome! If you haven't already, please join us on our Living Montessori Now Facebook page where you'll find a Free Printable of the Day and lots of inspiration and ideas for parenting and teaching! And please follow me on Pinterest (lots of Montessori-, holiday-, and theme-related boards), Instagram, and YouTube. You can find me on bloglovin' and Twitter, too.
And don't forget one of the best ways to follow me by signing up for my weekly newsletter. You'll receive some awesome freebies in the process!