It's interesting to see how many famous people have been influenced in one way or another by Maria Montessori's philosophy and method of education.
Famous People Who Were Montessori Students
The famous individuals most obviously influenced by Montessori are former Montessori students. Many of these individuals are known for their initiative, creativity, and self confidence. These include actors George Clooney, Cami Cotler, John and Joan Cusack, Dakota Fanning, Melissa and Sarah Gilbert, Helen Hunt, and Lea Salonga; artist Friedensreich Hundertwasser; authors Anne Frank and T. Berry Brazelton; management guru Peter Drucker; Google founders Larry Page and Sergey Brin; Amazon.com founder Jeff Bezos; Wikipedia founder Jimmy Wales; Sims designer Will Wright; former Washington Post owner and editor Katharine Graham; former First Lady and editor Jacqueline Kennedy Onassis; Nobel Prize winner Gabriel Garcia Marquez; celebrity chef and author Julia Child; magician David Blaine; media mogul Sean Combs; musician Joshua Bell; and Princes William and Harry.
Montessori taught me the joy of discovery…It showed you can become interested in pretty complex theories, like Pythagorean theory, say, by playing with blocks. It's all about learning on your terms, rather than a teacher explaining stuff to you. SimCity comes right out of Montessori—if you give people this model for building cities, they will abstract from it principles of urban design.

-Will Wright, Computer Game Designer and Original Designer of The Sims
Famous People Who Chose Montessori Education for their Children
Montessori education is a well-thought-out choice for many famous people who are looking for a school providing individualized instruction and the opportunity for their children to achieve their potential. Among Montessori parents are former U.S. President Bill Clinton; Secretary of State Hilary Clinton; Michigan state governor Jennifer Granholm; actors Patty Duke Austin, Yul Brynner, Cher, Michael Douglas, Shari Lewis, and Susan St. James; athlete David Robinson; authors John Bradshaw (psychologist and author), Gordon Ramsay (celebrity chef and author) and Tana Ramsay (cookbook author and Montessori teacher), and musicians Yo Yo Ma and Willie Nelson.
Structure is an absolutely important part of the creative life, and Emily [Yo Yo Ma's daughter] got this from her Montessori experience.

– Yo Yo Ma, World-Renowned Cellist
Famous People who Supported Montessori Education
A number of famous individuals are linked through Montessori simply as supporters of the method. Inventor Alexander Graham Bell gave financial support to Maria Montessori, helped start the first Montessori class in Canada, and helped start one of the first Montessori classes in the U.S. Scientist and inventor Thomas Edison helped found a Montessori school. Swiss psychologist Jean Piaget made his first observations of children in a Montessori school and served as head of the Swiss Montessori Society for many years. Children's television celebrity Fred "Mister" Rogers was also a strong advocate of Montessori education.
Montessori has influenced many people, famous or not, who have grown to see the world in a new way and to follow their own leading. Nobel Laureate in Literature and former Montessori student Gabriel Garcia Marquez eloquently describes Montessori's influence:
I do not believe there is a method better than Montessori for making children sensitive to the beauties of the world and awakening their curiosity regarding the secrets of life.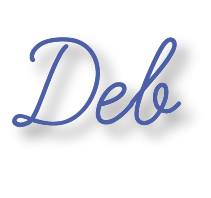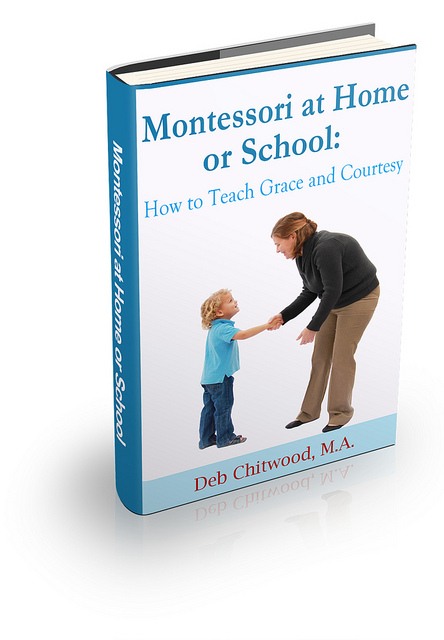 Learn more about my eBook Montessori at Home or School: How to. Teach Grace and Courtesy!
If this is your first time visiting Living Montessori Now, welcome! If you haven't already, please join us on our Living Montessori Now Facebook page where you'll find a Free Printable of the Day and lots of inspiration and ideas for parenting and teaching! And please follow me on Pinterest (lots of Montessori-, holiday-, and theme-related boards), Instagram, and YouTube. You can find me on bloglovin' and Twitter, too.
And don't forget one of the best ways to follow me by signing up for my weekly newsletter. You'll receive some awesome freebies in the process!