Some toddlers and preschoolers naturally feel comfortable getting dressed independently. But others need extra help and encouragement to feel comfortable getting dressed on their own. Fortunately, there are a couple of tricks you can use to help your child become more independent. These shoe and coat tricks aren't new. I taught preschoolers the coat trick while teaching at a daycare in 1974. And every Montessori school I've worked at has taught the same technique. But these tricks are fun and never get old.
Fun Shoe and Coat Tricks for Toddler and Preschooler Independence – YouTube Video
My almost-3-year-old granddaughter, Zoey, demonstrates the shoe and coat tricks in this fun 39-second video … too cute!
How to Put Shoes on the Correct Feet – Care of Self Skill
Disclosure: This post contains affiliate links (at no cost to you).
With toddlers and young preschoolers, it's helpful to have Velcro-closing shoes for independent dressing. Still, it's difficult for young children to know which shoe goes on which foot. You can get some special left/right shoe stickers similar to the ones in Zoey's shoes. Those are made specially for shoes, but you can use another type of sticker or a permanent marker to draw a smiley face (half in the left shoe and half in the right shoe). The important thing is that your child can line up the shoes to make a picture and then put his or her shoes on the correct feet.
How to Put on a Coat – Care of Self Skill
There are a few different sayings for putting on a coat, but this is my favorite:
Put your tag by your toes.
Put your hands in the holes.
Raise your arms and over it goes!
Sometimes young children will try to put their arms way into the holes, and then the coat won't be high enough to flip over the child's head. By following this poem, the child puts hands (not arms) in the holes. Then simply raising the arms makes the coat flip over the head.
How to Put on a Coat Step 1: Put your tag by your toes.
How to Put on a Coat Step 2: Put your hands in the holes.
How to Put on a Coat Step 3: Raise your arms and over it goes!
So simple and fun! 🙂


More Montessori-Inspired Activities for Care of Self
I had a previous post on teaching your preschooler to put on and put away a coat. Putting on a coat uses the same technique, but you can see a Montessori way to teach your preschooler to hang up a coat.
I also have a roundup post with lots of Montessori-inspired activities for care of self.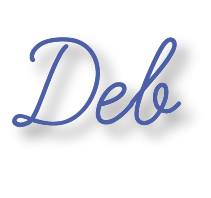 Learn more about my eBook Montessori at Home or School: How to. Teach Grace and Courtesy!
If this is your first time visiting Living Montessori Now, welcome! If you haven't already, please join us on our Living Montessori Now Facebook page where you'll find a Free Printable of the Day and lots of inspiration and ideas for parenting and teaching! And please follow me on Instagram, Pinterest (lots of Montessori-, holiday-, and theme-related boards), and YouTube. While you're here, please check out the Living Montessori Now shop.
And don't forget one of the best ways to follow me by signing up for my weekly newsletter. You'll receive some awesome freebies in the process!