How to Raise an Amazing Child the Montessori Way, 2nd edition
By Tim Seldin 208 pp.  DK Publishing
If I could recommend one educational book to parents of children ages 5 and under, what would it be? After thinking about all the wonderful books I've read, one book stands out as the book I would recommend to any parent with a young child.
Disclosure: This post contains affiliate links at no cost to you.
How to Raise an Amazing Child the Montessori Way 
That book is How To Raise An Amazing Child the Montessori Way by Tim Seldin, President of the Montessori Foundation. It is an amazing book!
With a 2006 copyright of the 1st edition, the book wasn't around when I raised my children. I was lucky to have been trained as a Montessori teacher. With this book, you can easily use Montessori principles with your child without taking any Montessori training. In June 2017, the 2nd edition was published.
How to Raise an Amazing Child the Montessori Way is filled with lovely, full-color photos of children, making it enjoyable to look at as well as to read. Seldin describes Montessori, tells about sensitive periods (times when a child is particularly receptive to certain types of experiences), explains how to use Montessori principles at home, and gives guidelines for gently but firmly disciplining children.
I like that infants and toddlers aren't ignored in the book. There's a Montessori approach to infancy which allows the baby to safely explore and gain independence. In the book are directions for creating a "treasure basket" for your baby. The book gives ideas for adapting your house to make it child-friendly for your baby and later your preschooler.
Activities are described for daily living skills, sensory awareness, outdoor exploration, playing nature-based games, creating natural and cultural displays, and teaching math, language, and science concepts.
There are instructions for easily and inexpensively making the activities at home. There's even a section on using Montessori principles to create a meaningful birthday celebration for your child.
How To Raise An Amazing Child the Montessori Way
is truly an amazing book, whether you plan to homeschool, unschool, or send your child to school later on.
More Books for Parents Who Want to Start Using Montessori at Home
The Montessori at Home eBook and Materials Bundle are available exclusively at Living Montessori Now! You can learn more here.
You can get a free download of 51 sample pages from Montessori at HomeeBook by clicking here! (This includes information on John's simplified Montessori reading sequence.)
Here's the direct link to the purchase page for the Montessori at Home! Materials Bundle,which includes the Montessori at Home eBook AND over $60 worth of Montessori Print Shop materials to go with the book (now only $14.95)!
A great place to start if you want to read a book by Maria Montessori is The Absorbent Mind. Another popular book by Maria Montessori is The Secret of Childhood.
Of course, I'd love to have you buy my eBook Montessori at Home or School: How to Teach Grace and Courtesy! (It has Montessori ideas for teaching manners to children ages 2-12.)
For more information about Montessori, check out my About Montessori page and links at the bottom of the page. I also have a number of posts about infants and toddlers.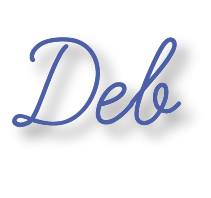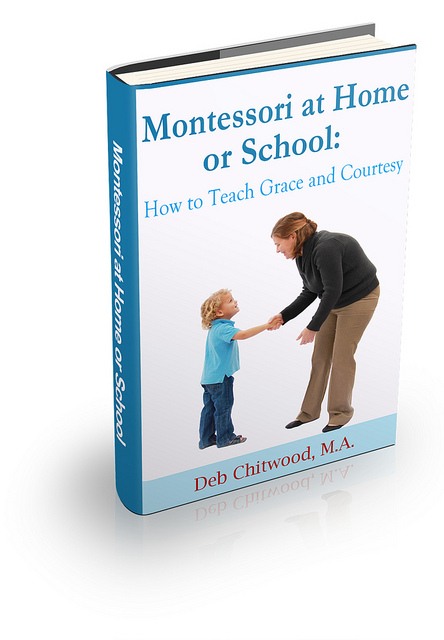 Learn more about my eBook Montessori at Home or School: How to. Teach Grace and Courtesy!
The Montessori at Home! eBook and Montessori at Home! eBook and Materials Bundle are AMAZING resources! You can learn more about them here. Buy them in the Living Montessori Now shop.
If this is your first time visiting Living Montessori Now, welcome! If you haven't already, please join us on our Living Montessori Now Facebook page where you'll find a Free Printable of the Day and lots of inspiration and ideas for parenting and teaching! And please follow me on Pinterest (lots of Montessori-, holiday-, and theme-related boards) and Twitter (blog posts by me and others along with the Parent/Teacher Daily and other interesting information). You can find me on Google+ (post updates), bloglovin', Instagram, and YouTube, too.