My 13-month-old granddaughter, Zoey, has always loved her treasure baskets. She enjoyed her kitchen treasure basket and ball treasure basket for months. For the Christmas season, I put together a Christmas bell treasure basket that took about 5 minutes to prepare.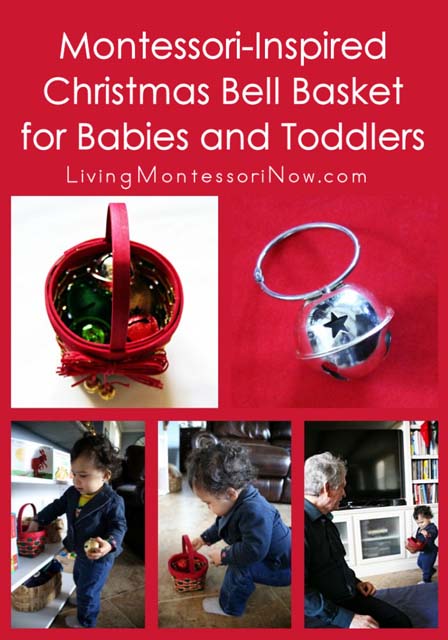 Disclosure: This post contains affiliate links at no cost to you.
Preparing a Montessori-Inspired Christmas Bell Basket
I did have the jingle bells and Christmas basket from last Christmas season. They were 2″ jingle bells and a Christmas bell basket from Michaels craft store. I had some textured bells, too, but I didn't use the textured bells until this Christmas when Zoey was less likely to put them in her mouth.


I had previously used a 2″ binder ring to make one of Zoey's first baby toys … a jingle bell she could hold when her hand wasn't big enough and strong enough to hold a large bell. You just have to be sure to securely close the binder ring so that your baby's fingers won't get pinched.
My Granddaughter's Experience with her Christmas Bell Basket
Zoey loved when she discovered the bell basket on her shelf.
She spent a good length of time exploring the bell basket. She did a lot of shaking and listening to the bells and took them out of the basket and put them back in over and over.
Then Zoey did one of her favorite activities … walking around her grandpa … this time carrying her bell basket.
Since the first introduction, Zoey goes to her bell basket right away when she arrives at Grandma and Grandpa's house.
Lots of fun, sensory exploration and large- and small-motor activity from such a simple idea!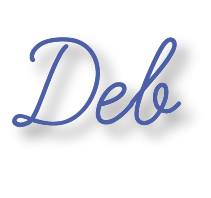 Learn more about my eBook Montessori at Home or School: How to. Teach Grace and Courtesy!
If this is your first time visiting Living Montessori Now, welcome! If you haven't already, please join us on our Living Montessori Now Facebook page where you'll find a Free Printable of the Day and lots of inspiration and ideas for parenting and teaching! And please follow me on Pinterest (lots of Montessori-, holiday-, and theme-related boards), Instagram, and YouTube. You can find me on bloglovin' and Twitter, too.
And don't forget one of the best ways to follow me by signing up for my weekly newsletter. You'll receive some awesome freebies in the process!