I'm excited about the new Little Passports Early Explorers edition! I'm a Little Passports affiliate and ambassador. As an ambassador, I received a 3-month subscription to the Early Explorers Edition of Little Passports. Today, I want to share some ideas for using a Montessori-inspired approach with the Early Explorers subscription. Of course, all opinions are my own. (Note: my Little Passports posts contain affiliate links at no cost to you.)
I love the excitement Little Passports can bring to any study of geography. It can work well in a home with children of multiple ages. In my previous Little Passports posts, I shared ideas for using the Little Passports World Edition with preschoolers. Now there are even more options with the new Early Explorers subscription, which is designed for ages 3-5. (Note: the World Edition is recommended for ages 5-10, and the USA Edition is recommended for ages 7-12.)
In my post today, I'll share some Montessori-inspired ideas for using the Early Explorers subscription with both toddlers and preschoolers.
Little Passports Early Explorers Subscription
Instead of following Sam and Sofia to various countries around the world as in the World Edition, preschoolers follow the adventures of Max, Mia, and their dog, Toby. A different world theme is used each month:
Landmarks
Music
Animals
Food
Art
Natural Wonders
Oceans
World Coins
Space
World Discoveries
Dinosaurs
Contents of the Traveler Kit
I recently received the first month's package, the Traveler Kit. It contains:
An orange suitcase
Wall-sized world map
20-page passport/activity booklet
Luggage tag
Stickers and wall decal
The following months' packages will contain:
20-page activity booklet
Souvenirs
Flashlight adventures
Stickers and wall decals
Using Early Explorers with Toddlers
I expected that the Early Explorers subscription would be popular with preschoolers, but I discovered that toddlers in the family can be included in the fun as well. I showed the Early Explorers suitcase to my granddaughter, Zoey, who is a young toddler.
She instantly fell in love with the suitcase and had a great time carrying it around.
Most of the activities wouldn't be appropriate for a young toddler, but there are ways to include toddlers anyway. I only placed the activity booklet in the suitcase so that I could read the applicable pages to Zoey. After opening the suitcase, she had fun listening to the story.
I still have Beanie Babies from when my now-adult kids were younger. I've been removing the tags and using them for activities with Zoey. You can see an example in my Montessori-inspired farm animal matching/vocabulary activity for babies and toddlers.
I placed some Beanie Babies from a variety of continents in the Early Explorers suitcase for Zoey to discover. I told her the name of each animal as she took it from the suitcase.
The next day, I placed a number of Beanie Babies in Zoey's wagon and placed the empty Early Explorers suitcase on her shelf. Zoey loved transferring the Beanie Babies from her wagon to the floor and suitcase and then back to her wagon. She repeated this a number of times, since moving objects in and out of containers is important for her sensitive period right now.
(Note: Zoey didn't carry the suitcase with Beanie Babies in it. It isn't designed to carry heavy objects, so I always store it empty or with light objects like the passport.)
Zoey is interested in Beanie Babies right now, so I used them for her Early Explorers activities. Another time, I'll introduce matching cards for the Beanie Babies. If you check out my continent box posts, you'll find great resources for Montessori 3-part cards of animals from around the world. For older toddlers who don't mouth objects, you could use Safari Ltd. animals or other miniature animals from around the world.
I think the important thing is to observe and follow your toddler's interests. This should be a gentle, fun introduction to geography.
Using Little Passports Early Explorers with Preschoolers
Since Early Explorers is designed for ages 3-5, you'll generally be able to use any of the activities with that age group. Of course, I would still follow your child's interests. Just have your preschooler do the pages in the activity booklet that he or she is interested in. Many preschoolers prefer hands-on activities to paper-and-pencil activities, so it's fine for your child to do activities by pointing at the correct answer. And it isn't essential to complete the whole activity booklet. More important will be any related hands-on activities you can do with your preschooler.
In Montessori education, we introduce Montessori globes and then the world continent map. (The links contain ideas for DIY versions.) Any hands-on activities you do with globes and the continent map will be a great extension to the Early Explorers activities.
Continent Map Activities
Continent Map Work Using the Early Explorers Stickers
The simplest continent map activities will use the world map that comes with the Traveler Kit. Instead of placing the continent stickers in the passport, I recommend cutting around each sticker and leaving the backing on. They can eventually be placed in the passport if you choose. If you have the world map laminated, you could add Velcro dots to each continent and continent sticker so your child can place the stickers on the map many times.
If your child has the coordination to fold the map, you could give a map-folding lesson and then allow your child to spread out the map and place the correct sticker on the matching continent. For that, Velcro wouldn't be essential. You could do a similar activity with the appropriate pages in the passport booklet.
DIY Montessori Continent Map Using Free Printables
The photo above is a continent map tray that was very easy to put together using free printables. I prepared it for the Little Passports World Edition.
For the continent map and labels, I used the free Montessori world map from The Homeschool Den. I used the Globe, Continent, and Ocean Labels and labels from the World Continents – Pin Map Flags and Maps from the Free Printable Montessori Materials from Montessori Print Shop. I reduced the size of the Montessori Print Shop labels to fit better on the world map from The Homeschool Den. I also like the size of the mini labels as a nice practical-life component to the activity. Montessori Print Shop has a number of labels ranging from color-coded labels to plain labels with words only. This would work well for many preschoolers.
For a young preschooler, you might want to use a simplified version like the one pictured above. (Note: The tray is one of the Multicraft 5-piece trays.)
Continent Map Punching Activity
Montessori By Mom has a printable with a Montessori continent map punching activity that's free for my readers with a coupon code. You can read more about the Building and Blocks Toolbox and free printable. If you have the Building and Blocks Toolbox, you could prepare a continent map punching activity similar to the one above.
Otherwise, you could order the Montessori Services wood-handled puncher to create a tray similar to the one pictured above. (Note: For safety, I highly recommend using a puncher like the ones from Montessori By Mom or Montessori Services. Especially if you have babies or young toddlers in your home, the purchased punchers will be much safer to have around than push pins.)
You'll find many other ideas for world activities in my continent box posts and "Should You Unit Studies?" post.
More about Little Passports
You can sign up for 3 months ($13.95/month with a one-time payment of $41.85), 6 months ($13.95/month with a one-time payment of $83.70), 12 months ($10.95/month with a one-time payment of $131.40), or monthly ($11.95/month, billed monthly and can be cancelled any time).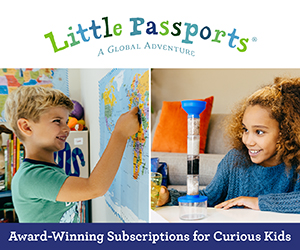 The USA Edition for 7-12 year olds has the same payment plans and prices as the World Edition. For the first month, the USA Edition subscription starts with the Discovery Kit which comes in a custom Sam and Sofia USA Portfolio and includes:
An introductory letter from Sam and Sofia
USA Field Guide
USA Scratch Book
USA Wall Map
Disposable Camera and Photo Scavenger Hunt
Every month after the first month, your child will visit 2 new states and receive:
A 32-page activity-packed journal covering 2 states
Stickers
Pop-out Models
Postcards
Access to more information and activities online
You can find out more and subscribe at Little Passports
.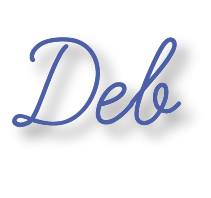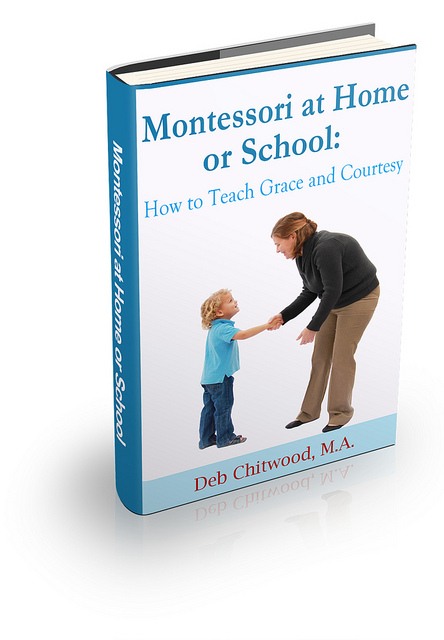 Learn more about my eBook Montessori at Home or School: How to. Teach Grace and Courtesy!
The Montessori at Home! eBook and Montessori at Home! eBook and Materials Bundle are AMAZING resources! You can learn more about them here. Buy them in the Living Montessori Now shop.
If this is your first time visiting Living Montessori Now, welcome! If you haven't already, please join us on our Living Montessori Now Facebook page where you'll find a Free Printable of the Day and lots of inspiration and ideas for parenting and teaching! And please follow me on Pinterest (lots of Montessori-, holiday-, and theme-related boards), Instagram, and YouTube. You can find me on bloglovin' and Twitter, too.
And don't forget one of the best ways to follow me by signing up for my weekly newsletter. You'll receive some awesome freebies in the process!