Most children love pets. That love of pets can be used to help children learn to take care of animals. It can also be a fun focus for hands-on educational activities for toddlers and preschoolers. My post today has a mixture of resources for care of pets as well as hands-on learning activities with a pet theme.
Montessori-Inspired Pet Activities at Living Montessori Now

Disclosure: This post contains some affiliate links at no cost to you.
Montessori-Inspired Animal Units (my post with links to lots of resources for introducing a variety of animal units)
Pet Matching Using Safari Ltd. TOOB Key
Thanks to Safari Ltd. for the educational key for the Pets TOOB! The Pets TOOB Key is very useful for a matching activity for young preschoolers. Here's the link to download and print out the key: Pets TOOB Key. (Note: You'll find more Safari Ltd. TOOB keys in these posts. There's also a key to the Dogs TOOB.)
The pictured activity is super easy to prepare. I just printed out and laminated the page. I added the page and the matching pets to an inexpensive wooden tray from a hobby store. I used a clear acrylic tray from Montessori Services to help organize the wooden tray and give a fine motor activity for young children of standing the animals on the tray.
For young children, the activity can include directionality skills if the child tries to match the direction the animal is facing. This is also a wonderful language activity if you go over the names of the animals with your child or students.
For older children, you could cut apart the names and animal pictures for a matching activity involving reading. The Safari Ltd. TOOBS with breeds of horses or dogs (TOOB keys are included in post) would be especially good for older children.
Montessori-Inspired Pet Activities from Around the Blogosphere
Pet Materials and Zoology Materials (including part of a horse, dog, frog, etc.) available for purchase from Montessori Print Shop
Pet Materials available for purchase from Montessori Services
Free Montessori Horse Breed Cards and Montessori Horse Breed Cards Part 2 (designed for Montessori elementary) from Parenting with Professor Poppins
Montessori Zoology 3-6 and 6-9 from Letting It Rot
P is for Pets with free Pet Themed Word Cards from Spell Outloud
Pouring Practice for Kids Using Plastic Animals (practice pouring animal showers and "pet food") from Lalymom
Pet Sensory Tub from Totally Tots
Pets Week for Preschoolers; Pets Week for Preschoolers – Part 2; Pets Week for Preschoolers – Part 3 (Photo); Pets Unit for Toddlers from Sorting Sprinkles
Pet Theme at PreKinders
Pet Care Basket by Kylie of How We Montessori at Modern Parents Messy Kids
Montessori-Inspired Pet Theme from Our Country Road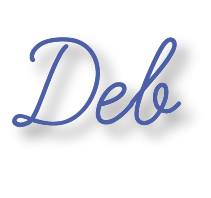 Learn more about my eBook Montessori at Home or School: How to. Teach Grace and Courtesy!
If this is your first time visiting Living Montessori Now, welcome! If you haven't already, please join us on our Living Montessori Now Facebook page where you'll find a Free Printable of the Day and lots of inspiration and ideas for parenting and teaching! And please follow me on Instagram, Pinterest (lots of Montessori-, holiday-, and theme-related boards), and YouTube. While you're here, please check out the Living Montessori Now shop.
And don't forget one of the best ways to follow me by signing up for my weekly newsletter. You'll receive some awesome freebies in the process!