If you're interested in using Montessori at home, you don't need to worry about whether or not you're doing everything right. One thing I learned from teaching in different Montessori schools and observing at lots of Montessori schools is that there isn't one right way to "do" Montessori.
While there are many Montessori principles that are universal, there are typically many ways to use the principles. What's important is finding what works in your own home. The following video from Montessori Works is a good example of a simple way to have a Montessori set-up in a small space at home.
The shows a number of helpful universal principles:
The prepared environment is designed to encourage independence.
Materials are kept in trays or baskets on low shelves.
Tables are child-sized.
Rugs are used for work on the floor.
Children are shown how to get out materials, how to use them, and how to return them to the shelf.
The child's work is returned to the shelf before new work is taken from the shelf.
Materials are rotated in small Montessori set-ups.
But the video doesn't need to be followed exactly. It's also a good example of how Montessori at home can vary.
You might prefer a small table with chairs to a floor table. (I do.)
You don't need to use those specific materials. You can use DIY materials or even Montessori-inspired themes or unit studies that are inexpensive to prepare. The materials you use will be chosen according to your child's needs and interests, so they don't need to be the same as the materials in another home.
You'll find lots of resources in my How to Start Using Montessori at Home post. You'll also find links to many more videos in my Free Montessori Video Lessons Online post. Just allow yourself to use the resources according to what's best for your unique family.
We also have a Living Montessori Now YouTube channel with lots of ideas for using Montessori at home!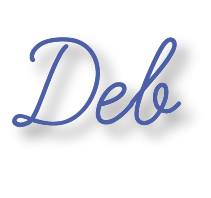 Learn more about my eBook Montessori at Home or School: How to. Teach Grace and Courtesy!
If this is your first time visiting Living Montessori Now, welcome! If you haven't already, please join us on our Living Montessori Now Facebook page where you'll find a Free Printable of the Day and lots of inspiration and ideas for parenting and teaching! And please follow me on Instagram, Pinterest (lots of Montessori-, holiday-, and theme-related boards), and YouTube. While you're here, please check out the Living Montessori Now shop.
And don't forget one of the best ways to follow me by signing up for my weekly newsletter. You'll receive some awesome freebies in the process!