If you're a parent or teacher who hasn't had Montessori teacher training but would like to use Montessori activities, you'll find online videos to be extremely helpful. It's much easier to feel confident giving Montessori presentations when you've seen someone present a Montessori activity, even if it is on YouTube rather than in person.
There are some fabulous Montessori videos available for free online. Here are some of my favorite free Montessori video resources for lessons:
My Works Montessori is an amazing resource with lots of free lessons on YouTube.
An example: "Montessori Sensorial Lesson – Cylinder Block I"
Info Montessori has many basic Montessori lessons that show how to present traditional Montessori materials in a clear and simple manner.
An example: "Montessori – Practical Life – Preliminary Exercices – Pouring Grains"
Maria Montessori has some materials lessons along with Learning to Read in Montessori (8 very short but helpful videos). Note: These links have a line drawn through them, which all YouTube playlists do. The playlists still work, though.
An example: "Learning to Read in Montessori, Part 2"
Montessori Live has many Montessori training videos, which often include discussions of the purposes of the materials and how they're presented.
An example: "Teacher Discussion: Presenting Montessori Geometric Solids"
Another very helpful and inspiring video resource for parents and teachers who'd like to use Montessori principles and techniques is to see Montessori in action in Montessori schools. If you'd like to see some great examples of Montessori in action, be sure to check out my Montessori Schools – Video Ideas and Inspiration category.
UPDATES:
Living Montessori Now has a Living Montessori Now YouTube channel with Montessori activities and lessons for parents!
An example: "Teach Letter Sounds to Your Child Using Montessori Principles"

See my posts with more Montessori training videos: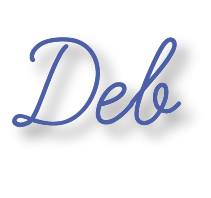 Learn more about my eBook Montessori at Home or School: How to. Teach Grace and Courtesy!
If this is your first time visiting Living Montessori Now, welcome! If you haven't already, please join us on our Living Montessori Now Facebook page where you'll find a Free Printable of the Day and lots of inspiration and ideas for parenting and teaching! And please follow me on Instagram, Pinterest (lots of Montessori-, holiday-, and theme-related boards), and YouTube. While you're here, please check out the Living Montessori Now shop.
And don't forget one of the best ways to follow me by signing up for my weekly newsletter. You'll receive some awesome freebies in the process!
Geometric Solids Photo by Steven Depolo at Flickr Creative Commons (License).