A DIY Montessori open and close basket is one of the easiest materials to prepare, yet it works on many important skills for babies, toddlers, and preschoolers. I love that you can easily adapt the activity for your child's age and skill level.
Like other practical life activities, an open and close basket is wonderful for developing order, concentration, coordination, and independence. The work of opening and closing containers also helps prepare a young child's fingers for writing. You can focus on other curriculum areas through objects you might place inside the containers.
Disclosure: This post contains affiliate links (at no cost to you).
Montessori Open and Close Basket at Grandma's House
I put out a simple open and close basket when my granddaughter, Zoey, was 10 months old. I mainly used jewelry boxes and other decorative boxes I had that opened fairly easily. Zoey has loved her open and close basket from the time I first put it out. Because of her age, I simply let her explore the open and close basket and didn't give her a lesson.
Zoey continued to explore her open and close basket each month.
For the Christmas season, I added a Christmas basket, which had Beanie Baby ornaments in each gift box. This basket was a fun, seasonal adaptation of the open and close basket.
Zoey has continued to work with and love her open and close basket. After Christmas, I added a travel brush and cosmetic containers for her to open and close. I regularly observe her behavior with the open and close basket to see when something should be removed or something new added.
When Zoey is an older toddler/preschooler and doesn't mouth objects, I'll add containers that are more difficult to open and close with a small object in each container. I'll most likely add objects such as the Safari Ltd. Good Luck Minis or Montessori Services language objects. I might add miniature letters to go along with the objects, too.
Montessori Open and Close Activities and Presentations
For many more ideas of open and close baskets along with presentation ideas, see my roundup post: Montessori Monday – Open and Close.
Do you have an open and close basket in your home or school?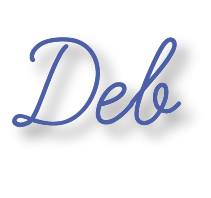 Learn more about my eBook Montessori at Home or School: How to. Teach Grace and Courtesy!
If this is your first time visiting Living Montessori Now, welcome! If you haven't already, please join us on our Living Montessori Now Facebook page where you'll find a Free Printable of the Day and lots of inspiration and ideas for parenting and teaching! And please follow me on Instagram, Pinterest (lots of Montessori-, holiday-, and theme-related boards), and YouTube. While you're here, please check out the Living Montessori Now shop.
And don't forget one of the best ways to follow me by signing up for my weekly newsletter. You'll receive some awesome freebies in the process!