Valentine's Day is one of my favorite holidays. Valentine cards, kindness projects, and valentine learning activities are all meaningful activities for young children. Here, I'm sharing the links to lots of free valentine printables for preschoolers through 1st graders (and sometimes older) along with ideas for preparing Montessori-inspired activities using some of those printables.
Disclosure: This post contains some affiliate links (at no cost to you).
Montessori-Inspired Valentine Activities Using Free Printables
Heart Button Sorting and Counting
For this activity, I used the free Blank Ten Frames at Teachers Pay Teachers. I found these heart-shaped painted wooden buttons on Amazon. They arrived quickly and are very cute. I love the feel of them for sorting activities. They would be awesome for a Montessori-inspired sewing activity, too.
I used a medium-size tray from Montessori Services. I found small heart-shaped bowls at my grocery store a couple of years ago, but I'm not sure if they're still available anywhere.
The button-sorting activity is wonderful for visual discrimination skills, and I used the ten frames to add a math activity. I typically use one design or color of material for a counting activity (see "Isolation of Quality"), but I wanted to include a sorting activity to make the activity more challenging.
Young preschoolers could lay out the ten frames on a rug in any order. (I used a Montessori Services rug for my layout.) After the buttons are sorted on the ten frames, the child could line up the ten frames as shown below.
Older children could focus on addition by using the ten frames to see which number could be added to the number shown buttons to get a sum of 10.
Heart Patterning Activity
This activity uses the free Heart Patterning printable by Two Preschool Gals at Teachers Pay Teachers. There are 4 different patterns.
I used the same type of tray and bowl along with pipe cleaners cut in half and heart-shaped pony beads in the colors on the printable.
Children could use as many beads as they wish to continue the pattern on a pipe cleaner. They could make a bracelet following the pattern, too.
Valentine Transportation Count and Match Puzzles
I like the printable for this activity for vehicle lovers who might not be interested in traditional heart activities. It's the Valentine Number Puzzles from I Love Trucks, a Free Valentine's Pack for Boys by Our Little Monkeys.
The activity was very easy to prepare. It only required printing, laminating, and cutting the puzzle pieces. I used a Montessori Services basket (the small willow basket, which is my go-to basket for many card materials).
Valentine Addition
You could add small tongs or tweezers for a practical life activity, although I think using fingers is great for fine-motor skills when working with the heart-shaped beads. It might detract too much from the addition work to use a tool with this activity since there are a number of addition problems in the printable. I counted out 10 of each color of bead so the child could complete any of the problems.
"Letter in the Mail" Beginning Sounds Activity
Free Valentine Printables for Preschoolers-First Graders (some printables for up to grade 3)
To keep this from being the longest post ever, I'm just sharing free printables for valentine learning activities here. As much as I love the free printables for Valentine's Day cards and gifts, those won't be the focus in this post.
Free Valentine Printables linked to in my Montessori-Inspired Valentine Math Trays
2022 UPDATE: ALL MY VALENTINE'S DAY POSTS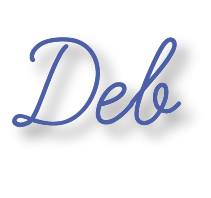 Learn more about my eBook Montessori at Home or School: How to. Teach Grace and Courtesy!
If this is your first time visiting Living Montessori Now, welcome! If you haven't already, please join us on our Living Montessori Now Facebook page where you'll find a Free Printable of the Day and lots of inspiration and ideas for parenting and teaching! And please follow me on Instagram, Pinterest (lots of Montessori-, holiday-, and theme-related boards), and YouTube. While you're here, please check out the Living Montessori Now shop.
And don't forget one of the best ways to follow me by signing up for my weekly newsletter. You'll receive some awesome freebies in the process!