I had fun putting together two pouring activities for preschoolers. Both activities are red, which is great for a number of themed activities – whether it's for the color red, apples in the fall, Christmas, Chinese New Year, Valentine's Day, Heart Health Month, or patriotic holidays.
Many Montessorians simply have materials on a tray that are primarily one color (not according to a theme) to make it easier for children to return materials to the proper tray. You can choose whether or not you want to use that system.
Disclosure: The materials in this post were given to me in the past to review for giveaways. My opinions are all my own. This post contains affiliate links (at no cost to you).
Montessori-Style Water Pouring
This activity was one of the easiest activities I ever prepared. Since I had the Montessori Services Pouring Water Exercise 3: Basic Pouring Activity, everything was included except the water. I just added some food coloring to the water so that it coordinated with the red tray. I love the set, but I especially love the large plastic tray, which I'll use for activities of all kinds.
Montessori Services specializes in practical life materials, including lots of other pouring sets. Whether you like purchasing complete sets or individual items, their prepared sets give some great ideas.
Montessori-Style Water-Bead Pouring
For this activity, I used the same red tray and some of the items from pouring water exercise 3. I just added an oyster cup from the Small Tongs Activities. I've always loved the way Montessori Services trays and other materials can be used for a wide variety of activities.
I love water beads, so I used a mixture of water beads and water for this pouring activity. It makes the pouring activity more challenging … and who can resist pouring water beads?!
Note: Water beads are non-toxic but very dangerous if swallowed.
Resources for Pouring Presentations
The Montessori Services prepared sets come with presentation ideas. In my Montessori Practical Life Activities post, I have links to some free Montessori online albums.
I really recommend owning the Montessori Print Shop Teaching Manuals (link is to my review of the Montessori Print Shop AMI albums).
Be sure to see my post with links to my Montessori Services product reviews.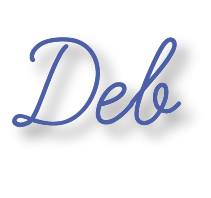 Learn more about my eBook Montessori at Home or School: How to. Teach Grace and Courtesy!
If this is your first time visiting Living Montessori Now, welcome! If you haven't already, please join us on our Living Montessori Now Facebook page where you'll find a Free Printable of the Day and lots of inspiration and ideas for parenting and teaching! And please follow me on Instagram, Pinterest (lots of Montessori-, holiday-, and theme-related boards), and YouTube. While you're here, please check out the Living Montessori Now shop.
And don't forget one of the best ways to follow me by signing up for my weekly newsletter. You'll receive some awesome freebies in the process!