My fun task for this post was to interview my two adult children about their favorite books from childhood. As a family of book lovers, the walls of our house were always lined with bookcases filled with books. So, with all the books we read aloud and individually, what were the favorites of Will (now 32) and Christina (now 27)? They couldn't choose just one, so here are the books they talked about with me.
Disclosure: This post contains Amazon affiliate links (at no cost to you)
An interesting thing is that, even though we had lots of Montessori-friendly books (realistic books for early childhood without fantasy or talking animals), my children's favorite books even as preschoolers tended to have fantasy or talking animals. Not all Montessorians have this point of view, but I'm very glad that I allowed a rich variety of reading materials from early childhood onward. You'll have to decide which philosophy regarding books is best for your family. (You can find a longer discussion of Montessori-friendly books for children under age 6 in my post on favorite Montessor-friendly books for a 2 year old.)
You'll find many of the great classic children's books on Amazon or Book Depository (with free delivery worldwide)
Will's favorite books as a child:
Richard Scarry's Cars and Trucks and Things That Go (This is a newer version than the one we had and my son asked me to keep.)
Will loved vehicles from infancy. I think "car" was his third word as a baby. He ALWAYS loved Richard Scarry's book about vehicles.

The Lorax
by Dr. Seuss
When asked what his favorite books from childhood were, Will first said, "All the Dr. Seuss books." When I asked for his favorite Dr. Seuss book, he said, "The Lorax." Interesting that he would pick that one. Will's BA in Communications is from an ecologically-oriented college, and he drove a Prius for a number of years.
The Hardy Boys books, starting with The Tower Treasure (The Hardy Boys No. 1) by Franklin W. Dixon

Will read the entire series.
Redwall (Redwall Series #1)
by Brian Jacques
My husband read the Redwall series aloud to Will and Christina. They both loved the books – and the special time with their dad each day.
Christina's Favorite Books as a Child:
Angelina Ballerina series, starting with Angelina Ballerina
by Katharine Holabird
Actually, when asked what her favorite book was, Christina said, "Any ballet book." She did love all ballet books. But Angelina Ballerina was probably her very favorite. It's interesting that Christina became a professional ice dancer and still loves all forms of dance.
The Big Book of Berenstain Bears Beginner Books
by Stan & Jan Berenstain (We had an earlier edition.)
Berenstain Bears books were always popular at our house. For some reason, this one was Christina's favorite.

Breaking the Ice (Silver Blades, No. 1)
This is a figure-skating fiction series. As a figure skater, Christina loved it.

The Magic School Bus Inside the Human Body (Magic School Bus Series)
The Magic School Bus books had to be the most popular educational books at our house – fun and a great science resource.

American Girls Books, such as Meet Felicity

Christina read and loved all the American Girls books.
Nancy Drew Books: Starting with The Secret of the Old Clock (Nancy Drew Series #1)
Another series Christina loved.
This isn't a typical picture book. It's a full-color comic version of the Bible. Christina loved it.
Dangerous Journey: The Story of Pilgrim's Progress
This is actually the very first book Christina thought of as her favorite book. She read more than one version of Pilgrim's Progress.
There are almost unlimited favorites at our house, but the above are at the top of the list. What is your child's favorite book?
See more kidlit posts here.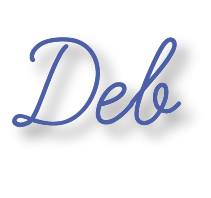 Learn more about my eBook Montessori at Home or School: How to. Teach Grace and Courtesy!
If this is your first time visiting Living Montessori Now, welcome! If you haven't already, please join us on our Living Montessori Now Facebook page where you'll find a Free Printable of the Day and lots of inspiration and ideas for parenting and teaching! And please follow me on Instagram, Pinterest (lots of Montessori-, holiday-, and theme-related boards), and YouTube. While you're here, please check out the Living Montessori Now shop.
And don't forget one of the best ways to follow me by signing up for my weekly newsletter. You'll receive some awesome freebies in the process!