A common question of Montessori parents is … what to do about books? Should you have only Montessori-friendly books? And what are Montessori-friendly books anyway? Should you focus on Montessori-friendly books for babies and young toddlers only? Do you need Montessori-friendly books for a 2 year old child or a preschooler? What about the fantasy characters and stories your child will encounter almost everywhere? Eek!
Disclosure: This post contains affiliate links (at no cost to you).
I consider myself a progressive Montessorian, so I won't be speaking from a purist point of view. I do love the simplicity and beauty of many purist ideas, and I use many of them in their pure form, too. But with books, I'm definitely a progressive Montessorian. I'm a real book lover and can't stand the thought of not exposing young children to the awesome children's classics, even if those books have fantasy.
But I find Montessori principles about Montessori-friendly books very helpful in deciding when and how to introduce fantasy. In general, Montessori-friendly books have realistic images. The books might have real pictures or drawings, but they don't have fantasy or smiling or talking animals. Babies and young toddlers are learning about their world, so it's most helpful for their books to show reality. This is a good rule to follow for most books until children are 3 years old. (Some Montessorians would suggest no fantasy until age 6).
How strictly Montessori friendly is interpreted affects a parent's approach to fiction as well as non-fiction books. I consider realistic fiction Montessori friendly although some purists would only allow realistic non-fiction books.
I believe that the age you decide on for introducing fantasy will be best determined by your unique child. My 2-year-old granddaughter, Zoey, has a good sense of humor and good understanding of fantasy versus reality for her age, so I've introduced some books with fantasy (more about that later). The majority of her books, though, are Montessori friendly. Here are some of our favorite Montessori-friendly books for a 2 year old.
Favorite Montessori-Friendly Books for a 2 Year Old

There's a whole series of First Discovery books on a wide variety of non-fiction topics. Zoey has loved these since she was a young toddler. Just read parts of each page according to your 2 year old's attention span and understanding of the concepts.
National Geographic books are hard to beat for beautiful photography. The National Geographic Kids Look & Learn books are board books … beautiful board books. They're recommended for ages 2-5
, although I like them best for 2-3 year olds. You can get these for a variety of concepts. Zoey has loved this series!
There's also a whole series of awesome National Geographic Little Kids First Big Books. These aren't really meant for 2 year olds. The recommended age is 4-8, but I think this is a series that can grow with your child. For 2 year olds, just read parts of each page unless you child wants more. As always, just observe and follow your child.

One Gorilla is a Montessori-friendly counting book with fascinating realistic pictures. Young children love looking at the primates' eyes. The book is recommended for ages 3-7, but I especially like it for ages 2-4. Many younger toddlers will love it as well. It's one of Zoey's favorites!

This is a nice introduction to letter sounds. Be sure to read the blog post and watch the video at "How to Teach Phonics with Montessori Letter Work" for important information on how to use this book.

The I Spy series of art books by Lucy Micklethwait is my favorite way to introduce art to 2 year olds. It's great for preschoolers, too!
Of course, 2 year olds need realistic books to help them deal with important events in their lives, like toilet learning. I prefer to get toilet learning books that have realistic images whenever possible. A book like Everyone Poops is very popular with most 2 year olds and helps them feel more comfortable with the toilet learning process.
For Montessori-friendly fiction for 2 year olds, I look for books that could be real. I like classic books like the Madeline series by Ludwig Bemelmans. This series can even include a bit of counting and geography!

One of the best fiction books for 2 year olds is The Snowy Day by Ezra Jack Keats … a lovely winter story about a boy who's African American.
Another favorite classic for a 2 year old (or any preschooler) is Blueberries for Sal.
Many of the Montessori-friendly books for babies will still be loved by a 2 year old.
And don't forget about the very best Montessori-friendly books for babies and toddlers, including 2 year olds!
Not Considered Montessori Friendly but Some of Our Favorites (and How I Introduce Fantasy to a 2 Year Old)
If you feel your 2 year old is ready to be introduced to the difference between reality and fantasy, there are some AWESOME books for introducing fantasy. A few of Zoey's favorite books are the Pete the Cat books, The Diggingest Dog, and the Raffi Songs to Read book. In a book like Down By the Bay, I'll simply say that a whale with a polka-dot tail is silly. I also do that for images like the cow jumping over the moon in Goodnight Moon.
More Montessori-Inspired Book Ideas
You'll find more ideas for books in my Montessori book baskets and Christmas book basket posts.
Don't forget to show your 2 year old how to take care of books!
See more from my Best Books for Kids Series!
This post is part of the 12 Months of Montessori Series!
12 Months of Montessori Series – Favorite Books
Do you have a favorite book or book series for 2 year olds?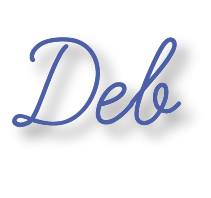 Learn more about my eBook Montessori at Home or School: How to. Teach Grace and Courtesy!
If this is your first time visiting Living Montessori Now, welcome! If you haven't already, please join us on our Living Montessori Now Facebook page where you'll find a Free Printable of the Day and lots of inspiration and ideas for parenting and teaching! And please follow me on Instagram, Pinterest (lots of Montessori-, holiday-, and theme-related boards), and YouTube. While you're here, please check out the Living Montessori Now shop.
And don't forget one of the best ways to follow me by signing up for my weekly newsletter. You'll receive some awesome freebies in the process!