Do you want some Montessori inspiration – whether you're a parent, teacher, or school administrator? I'm so excited to tell you about the first-ever Trillium Montessori Summer Summit (a 100% online Montessori conference) for parents, teachers, and administrators!
Disclosure: This post contains affiliate links (at no cost to you).
Seemi from Trillium Montessori is an amazing person who has organized something truly unique … the Summer Summit online Montessori conference for parents, teachers and administrators!
Trillium Montessori Summer Summit 2016
The Trillium Montessori Summer Summit is scheduled for July 18-21, 2016. It's an amazingly flexible way for anyone interested in Montessori education to gain inspiration and ideas. You'll be able to choose from parent track, teacher track, or administrator track … or buy an all-access ticket for every workshop plus bonus gifts!
Out of town or not available at the time of the conference workshops? No problem! You'll have access to the conference workshops and downloads for a full year after the conference!
The workshop sessions will be presented in video format. You can log in and view them when they go live, or come back later and view them at your convenience. Most sessions include downloadable PDF handouts.
You will also be invited to join the Summer Summit Facebook group to chat and network with other attendees. This is a great opportunity in itself!
And there's even an exhibit hall. I always loved the exhibit halls at Montessori conferences or homeschool conferences. Here you can wander through the "virtual exhibit hall."
Parent, Teacher, and Administrator Courses
For $25, you can have access to one track of workshops … the parent workshops, teacher workshops, OR administrator workshops.
Parent Workshops (Parent Track)
Setting Limits and Making Them Stick!
Choosing Montessori for Your Child
How to Parent Montessori-Style
Montessori from the Start
Teacher Workshops (Teacher Track)
Making the Most of the Movable Alphabet
Eco-Art
Musically Montessori
Get Ready for Back to School
Administrator Workshops (Administrator Track)
Adaptive Leadership
Creating Your School's Disaster Plan
Dealing with ADHD in Your School
Teacher to Trailblazer (Starting Your Own Small School)
Summer Summit 2016 All-Access Pass with $50.50 Bonus Gifts
An all-access pass is the perfect way to immerse yourself in Montessori inspiration and ideas … pay $69 to get access to ALL the parent, teacher, AND administrator workshops AND get $50.50 worth of bonus gifts! (Note: If you win, you'll get an all-access ticket plus bonus gifts!)
It's no problem if you register for the conference now and then win the giveaway. If you win, your registration fee will be refunded!
MORE ABOUT TRILLIUM MONTESSORI
If you subscribe to the Trillium Montessori newsletter, you'll receive notifications of special deals plus access to exclusive free printables on the subscribers-only page! You can also follow Trillium Montessori via Facebook, Google+, Pinterest, Twitter, and YouTube. (You can get giveaway entries for subscribing or following Trillium Montessori, too!)
The Giveaway is now closed:

WHAT YOU WILL WIN: 3 LUCKY WINNERS FROM ANYWHERE IN THE WORLD WILL WIN AN ALL-ACCESS SUMMER SUMMIT 2016 TICKET (+ Bonus Gifts) FROM TRILLIUM MONTESSORI!
WHO IS ELIGIBLE:
This giveaway is open to anyone 18 and older worldwide. The first entry is mandatory. You must leave a blog post comment telling why you want to win(and be sure to click the green "ENTER" on the Rafflecopter form to let me know you left your blog post comment and to open up the optional entries)!
After you've completed your mandatory entry, there are lots of optional entries. You have many chances to win! (Note: For the extra entries, you may count ways of following that you already do. For example, if you previously followed @DebChitwood on Twitter, you may still count that for your follow @DebChitwood on Twitter entry!)
It's easy to enter giveaways with Rafflecopter! Just follow the directions to enter.If you still have questions about the Rafflecopter form, here's a 52-second video with quick directions for entering through Rafflecopter.
You must complete the Mandatory Entry to qualify for any additional entries. The giveaway closes 9:00pm PST on Thursday, July 7. Best of luck!

(Note: If you have any problems with the Rafflecopter form, you can sign up on the Rafflecopter form at the Living Montessori Now Facebook page. Just be sure to leave your blog comment here! Both Rafflecopter forms are the same, so it doesn't matter which one you sign up on.)
a Rafflecopter giveaway

UPDATE:
It's Friday Morning, July 8. I really appreciated all your comments and the 1,433 entries! A winner has been selected using Random.org through Rafflecopter!
1. Anna J from the UK won an all-access ticket to the Trillium Montessori Summer Summit!
I'm so happy for Anna! (Note: Anna, you have 48 hours to respond to my email, or a new winner will be chosen.)
The comment for Anna's mandatory entry (why she wanted to win) said:
"I would love to win a ticket to the virtual conference as it would be my first and would help me a lot towards my endeavour to teach and practice Montessori at home. I have two little girls, the ilder one will start primary school in September, so it'll definitely come in handy. Many thanks! Greetings from the UK. Anna"
2. Rasydah H from Brunei Darussalam won an all-access ticket to the Trillium Montessori Summer Summit!
I'm so happy for Rasydah! (Note: Rasydah, you have 48 hours to respond to my email, or a new winner will be chosen.)
The comment for Rasydah's mandatory entry (why she wanted to win) said:
"It would give me more resources and a chance to upgrade my knowledge on montessori"
3. Hannah G from the UK won an all-access ticket to the Trillium Montessori Summer Summit!
I'm so happy for Hannah! (Note: Hannah, you have 48 hours to respond to my email, or a new winner will be chosen.)
The comment for Hannah's mandatory entry (why she wanted to win) said:
"I'm keen to do the course as I'm seeing up home school Montessori for my 5 year old.  Thanks! "
CONGRATULATIONS, Anna, Rasydah, and Hannah!!! A HUGE THANK YOU to Trillium Montessori for sponsoring this great giveaway – and thank you to everyone who entered! Even if you didn't win the giveaway, don't miss out on all the benefits you can get by registering for the Summer Summit online Montessori conference. 🙂
And, always, thanks so much to all my blog sponsors!
Montessori Print Shop
Montessori Compass
Spielgaben
Pin It! Maps
Maestro Classics
KHT Montessori
Alison's Montessori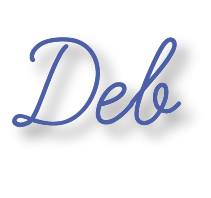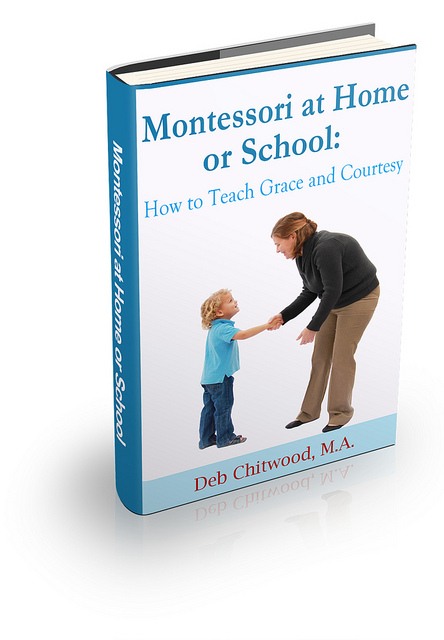 Learn more about my eBook Montessori at Home or School: How to Teach Grace and Courtesy! I'm also one of the coauthors of the book Learn with Play – 150+ Activities for Year-round Fun & Learning!
If this is your first time visiting Living Montessori Now, welcome! If you haven't already, please join us on our
Living Montessori Now Facebook page
where you'll find a Free Printable of the Day and lots of inspiration and ideas for parenting and teaching! And please follow me on 
Pinterest
 (lots of Montessori-, holiday-, and theme-related boards),
Twitter
(blog posts by me and others along with the Parent/Teacher Daily and other interesting information), and
Google+
 (post updates and Montessori Community). You can find me on 
bloglovin'
,
Instagram
, and 
YouTube
now, too. And don't forget one of the best ways to follow me by signing up for my weekly newsletter in the right sidebar. You'll get two awesome freebies in the process!
Save
Save