What is something I cannot imagine parenting without? For me, the obvious answers are my faith and my family. I am so thankful that I've always had the complete support of both my husband and my parents. But the other essential I cannot imagine parenting without is an understanding of Montessori principles.
Montessori principles not only made my transition into parenting easier, but they worked all the way through my children's childhoods … and still work even when my children are adults.
I was lucky that I had taken Montessori training and was a certified Montessori teacher before I had children of my own. I also attended a Montessori conference with a special workshop on Montessori and infants before I even became pregnant. But anyone can learn to use Montessori principles without formal Montessori training.
Here's how my understanding of Montessori principles helped me:
1. I gave my children freedom to explore in a safe and secure environment as infants and toddlers. I talk more about what I did in How to Set Up Your Home for An Infant by Using Montessori Principles.
2 I focused on my children's sensitive periods so that I could give them the best opportunity for meeting their potential.
3. I gave my children as preschoolers many practical life activities, which helped them develop order, concentration, coordination, and independence.
4. I used phonics and other Montessori methods and materials to help my children learn easily from a young age.
5. Montessori philosophy discourages tests and grades. That helped me feel confident to homeschool without grades and traditional tests (except for what was mandated by state law) as well. It wasn't until I had to create high school transcripts for college that I assigned grades (in retrospect) for high school work. I think my children had so much less stress and more enjoyment of learning without being tested or graded (and they most likely retained information easier and more permanently without the associated stress)!
6. Probably the most important Montessori principle was that of following the child, of simply observing my children to see what their needs and interests were. That's an idea that worked all through childhood and is relevant when they ask for advice as adults. My post at Natural Parents Network tells more about my thoughts on Montessori and Natural Parenting.
When I look at Will and Christina as adults, I couldn't be prouder. And I owe much of the credit to Montessori! At 25 and 20, Will and Christina have accomplished so much with their lives already. They're successful entrepreneurs. They have bachelor's degrees and both still love learning. They're kind and loving people who are happily married to kind and loving people. What more could I ask for?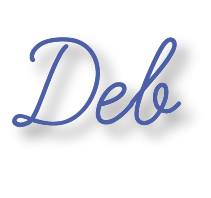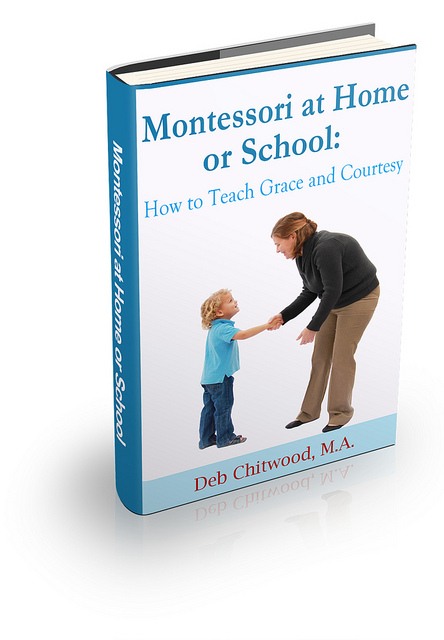 Learn more about my eBook Montessori at Home or School: How to. Teach Grace and Courtesy!
The Montessori at Home! eBook and Montessori at Home! eBook and Materials Bundle are AMAZING resources! You can learn more about them here. Buy them in the Living Montessori Now shop.
If this is your first time visiting Living Montessori Now, welcome! If you haven't already, please join us on our Living Montessori Now Facebook page where you'll find a Free Printable of the Day and lots of inspiration and ideas for parenting and teaching! And please follow me on Pinterest (lots of Montessori-, holiday-, and theme-related boards), Instagram, and YouTube. You can find me on bloglovin' and Twitter, too.
And don't forget one of the best ways to follow me by signing up for my weekly newsletter. You'll receive some awesome freebies in the process!