If you plan to use Montessori at home, what should you do about a schedule? Should you have a set schedule each day? Or should you just go with the flow?
Obviously, for your homeschool, you need to find what works best for your family. Most children (and parents) are happiest with some sort of a schedule. Setting a schedule is very helpful, as long as you allow yourself to go with the flow when needed.
Finding Your Family's Rhythm
I like the idea of creating a "daily rhythm" for your family. Counting Coconuts and The Magic Onions have lovely posts on setting rhythms for a Montessori homeschool (Counting Coconuts) and a Waldorf homeschool (Ariella from Childhood Magic's post at The Magic Onions).
A Schedule Similar to a Montessori Preschool
You could also have a schedule similar to that of a Montessori school – if you allow for your child's natural rhythms. In a Montessori school, the work time can't be adjusted for one child. The beauty of a homeschool is that you can adjust your work time so that you don't interrupt your child's concentrated work.
That said, most Montessori preschools have a 2½-4-hour half-day schedule. Some Montessori school schedules are part of a daycare program whereas other schools function as a preschool.
When I owned a Montessori school, I had separate morning and afternoon classes of 2½ hours. The 2½-hour time period worked best for the parents in the area who wanted preschool but not day care. Typically, a 3-4 hour schedule works best for a Montessori program.
My school schedule was:
9:00-9:15 First Line Time (often called Circle Time or Group Time). In Montessori schools, the children and teacher typically sit on an ellipse or circle marked with colored tape on the floor.
9:15-10:45 Individual Work Time. The children would put away their work before getting out new work, but there was a brief cleanup time at the end as well.
10:45-11:00 Second Line Time
11:00-11:30 Outdoor Time
During the first line time, we often talked about the day and calendar. Then I demonstrated a practical life activity and showed how to use another material in the classroom. I typically had a third lesson as well (on a concept such as counting, geometric shapes or solids, phonetic sounds, foreign language terms, or a science or geography concept).
During the individual work time, the children were free to choose work they'd been introduced to previously. They worked alone or with one or two other children. I worked individually with one or two children at a time as well. During this time, two children at a time got out their snack, ate, and put away everything from their snack.
During the second line time, we had a story and then an activity such as singing with guitar accompaniment, rhythm sticks, finger plays, poems or songs with sign language, walking on the line and extensions, stunts and tumbling, or games.
A similar schedule could be used in your homeschool. My son was a student in my Montessori school from ages 2½-3½. We started our Montessori homeschool when Will was 3½ and a Montessori teacher shortage at the time caused me to close the school.
Because Will was used to the school schedule, we used a similar schedule for our homeschool in the morning, except we extended the individual work time as long as possible to strive for a 3-hour work cycle. Afternoons were left for other activities, although Will was always allowed to use the Montessori classroom if he wanted to later in the day.
Montessori Preschool Schedule within a Classroom for Multiple Ages
Will and Christina are 5 years (and 2 days!) apart in age. When Christina was a toddler and preschooler, we adapted our homeschool to Will's schedule. We did some reading and activities together, and Christina chose her Montessori work or did work with me when Will worked independently on his schoolwork.
Some of the Montessori cultural materials are appropriate for both preschool and elementary students and could be introduced for both levels. We also used KONOS unit studies, which had Montessori-compatible discovery learning. Will, Christina, and I often read books together. Then we did some activities (or parts of activities) together and other activities independently by level.
What type of schedule works best for your family?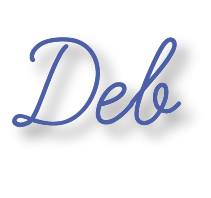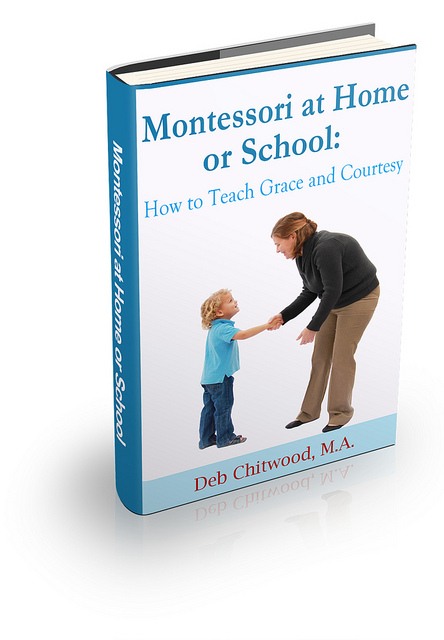 Learn more about my eBook Montessori at Home or School: How to. Teach Grace and Courtesy!
The Montessori at Home! eBook and Montessori at Home! eBook and Materials Bundle are AMAZING resources! You can learn more about them here. Buy them in the Living Montessori Now shop.
If this is your first time visiting Living Montessori Now, welcome! If you haven't already, please join us on our Living Montessori Now Facebook page where you'll find a Free Printable of the Day and lots of inspiration and ideas for parenting and teaching! And please follow me on Pinterest (lots of Montessori-, holiday-, and theme-related boards), Instagram, and YouTube. You can find me on bloglovin' and Twitter, too.
And don't forget one of the best ways to follow me by signing up for my weekly newsletter. You'll receive some awesome freebies in the process!