I had a lot of fun with this post. It combines a wonderful book, The Garden Classroom by Cathy James, with a Montessori treasure basket and my 17-month-old granddaughter's love of rocks.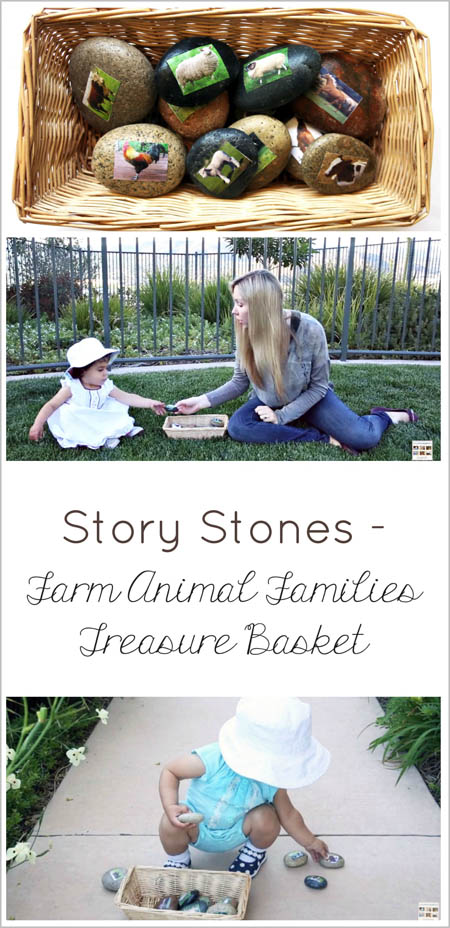 Disclosure: I received a free copy of The Garden Classroom. All opinions are honest and my own. This post contains affiliate links (at no cost to you)
Sneak Peek inside The Garden Classroom
The Garden Classroom: Hands-On Activities in Math, Science, Literacy & Art has creative outdoor garden activities for 4-8 year olds. The author, Cathy James, has a blog I've always loved, the popular UK-based NurtureStore.
Cathy's book is divided into six sections:
Let's Grow! Garden Basics
Play & Imagination
Reading & Writing
Science & Math
Arts & Crafts
Garden Recipes
The Garden Classroom has lots of beautiful, inviting photos. They make it a joy to leaf through the book to find creative activities for outdoor learning.
You can see a preview of the book here:
There's also a lovely printable garden journal that goes with the book.
From The Garden Classroom by Cathy James, © 2015 by Cathy James. Reprinted by arrangement with Roost Books, an imprint of Shambhala Publications Inc., Boston, MA. www.roostbooks.com
Story Stones – Farm Animal Families Treasure Basket
The activities in The Garden Classroom are designed for ages 4-8. I adapted the story stones activity for a toddler (and for my lack of drawing and painting talent). Because my granddaughter, Zoey, has loved rocks since she was a baby, I knew this would be a popular activity with her.
Typically, the story stones are prepared using paint, permanent markers, colored pencils, or crayons along with optional clear varnish. If you follow my blog, you know that I love creating Montessori-inspired hands-on activities using printables. So I decided to use printables on rocks we found washed up on the beach.
Zoey also loves animals right now, so I made the story stones with farm animal families (5 different kinds of mother, father, and baby animals). I used the free Farm Animal Families Printables from The Pinay Homeschooler.
Attaching and sealing the printables with Outdoor Mod Podge was simple. Then I removed any tackiness by adding a layer of Hard Coat Mod Podge.
Watch our YouTube video to see how we presented the activity … and to see Zoey's response!
Resources
Themed Treasure Baskets for Babies and Toddlers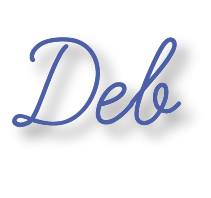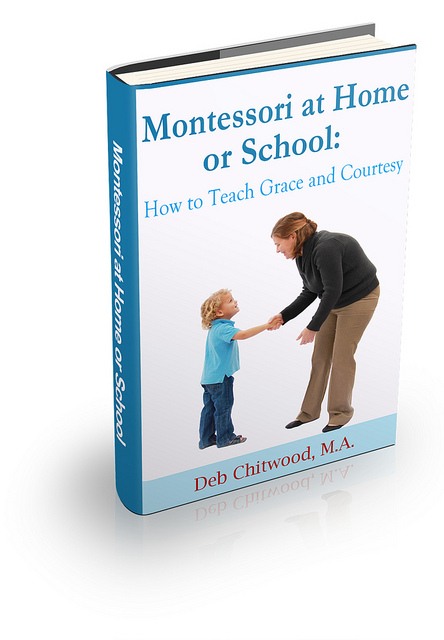 Learn more about my eBook Montessori at Home or School: How to. Teach Grace and Courtesy!
The Montessori at Home! eBook and Montessori at Home! eBook and Materials Bundle are AMAZING resources! You can learn more about them here. Buy them in the Living Montessori Now shop.
If this is your first time visiting Living Montessori Now, welcome! If you haven't already, please join us on our Living Montessori Now Facebook page where you'll find a Free Printable of the Day and lots of inspiration and ideas for parenting and teaching! And please follow me on Pinterest (lots of Montessori-, holiday-, and theme-related boards), Instagram, and YouTube. You can find me on bloglovin' and Twitter, too.
And don't forget one of the best ways to follow me by signing up for my weekly newsletter. You'll receive some awesome freebies in the process!