I'm a real fan of bead crafts, and they were always favorites of my now-adult daughter, too. We actually used to make lots of trips to bead stores for Christina's latest bead projects all the way through her teen years. I'm also totally in love with Montessori golden bead work. (See "My Favorite Montessori Math Material.")
So beads were a natural choice for me when teaming up with 49 other Kid Blogger Network bloggers to bring you the Ultimate Guide to 50 Craft Materials! We're each focusing on a specific craft material.
I want to share some ideas for bead crafts for kids as well as ideas for learning activities you as a parent or teacher can create using beads. There are almost unlimited ideas for using beads as crafts and learning activities. I'll just share a few of each here. Then, I hope you'll link up your kids' crafts and learning activities using beads to create The Ultimate Guide to Kids' Crafts and Learning Activities Using Beads.
Kids' Crafts Using Beads
Crafts using beads are not only fun but also fabulous for working on fine-motor skills. Here are a few examples of kids' crafts using beads.
My Montessori-Oriented Pipe-Cleaner-and-Bead Activity post contains ideas for turning Valentine's Day crafts into Montessori-oriented activities. These are ideas that I use for almost any craft project with young children.
The Pipe Cleaner Spider Craft uses a free printable to make the activity easy to prepare.
These are two of the Perler bead crafts my daughter made as a girl. Yes, I still have them! These work well as crafts for a number of ages. Here's a WikiHow article on How to Use Perler Beads. With young children, I've often used Perler beads, Perler bead pegboards, and tweezers on a tray to create a reusable design activity that's mainly a practical life activity for developing order, concentration, coordination and independence.
Kids' Montessori-Inspired Learning Activities Using Beads
Beads are great for many types of kids' learning activities. Here are just a few examples.
Beads can be used to add a practical life component to activities, such as this Montessori-Inspired Snowman Color Activity (my post at PreK + K Sharing).
Here, beads are used in a Montessori-Inspired Valentine's Day Math Activity.
Here are a number of Montessori-Inspired Math Activities Using Wooden Beads and Free Printables.
Here are lots of ideas for DIY Montessori Bead Bars.
The Ultimate Guide to 50 Craft Materials

Thanks to George from Craftulate for organizing this amazing project! Please go to Craftulate to check out the schedule of craft ideas and craft link-ups in the Ultimate Guide to 50 Craft Materials!
But, before you leave, please link up your kids' crafts and activities using beads to create The Ultimate Guide to Kids' Crafts and Learning Activities Using Beads. I'll leave the linky open for a long time so you can add to the collection throughout the year. Note: For this linky, your activities don't need to be Montessori-inspired activities … they just need to be crafts or learning activities using beads. This is a super-simple link-up … there's nothing to do but link up your bead blog posts. 🙂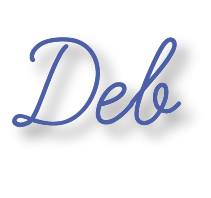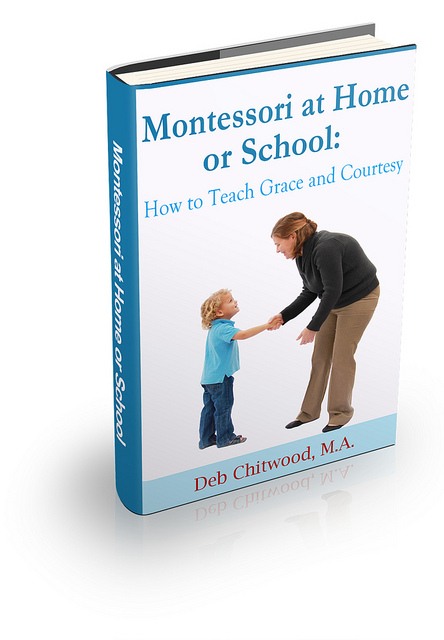 Learn more about my eBook Montessori at Home or School: How to. Teach Grace and Courtesy!
If this is your first time visiting Living Montessori Now, welcome! If you haven't already, please join us on our Living Montessori Now Facebook page where you'll find a Free Printable of the Day and lots of inspiration and ideas for parenting and teaching! And please follow me on Pinterest (lots of Montessori-, holiday-, and theme-related boards), Instagram, and YouTube. You can find me on bloglovin' and Twitter, too.
And don't forget one of the best ways to follow me by signing up for my weekly newsletter. You'll receive some awesome freebies in the process!
Photo Credit: Background image at the top of the post by oksix.