This post contains calendar observances and themed activities for 2014. If you'd like an updated calendar for any year, you can find it in my February Themed Activities for Kids. This calendar is different because the calendar observances with changing dates are added into the list of February dates, making it less likely that you'll miss an event.
I love using unit studies and themed activities for holidays and calendar observances. You'll find all my unit studies and holiday posts in my "Should You Use Unit Studies?" post. You might choose to plan unit studies based on your child's interests. Many unit studies, such as a dinosaur unit or transportation unit, work well at any time of the year.
Some unit studies naturally fit best into specific seasons or months. And many others can be used at any time but are extra fun when combined with a holiday or calendar observance.
You'll find more links for calendar observances in my "Enliven Your Homeschool with Some Calendar Fun" post. The post has links to resources for calendar observances for any level. I mainly focus here on February themes for preschoolers through early elementary, although you'll find calendar observances here for any age.
Monthly Observances for February

Monthly observances can be used for themed activities throughout the month or for one or two weeks during the month.
February Seasonal Themes

February Dates that Can Be Used for Themed Activities
February 1: National Freedom Day
February 2: Candlemas, the Feast of Purification
February 2: Groundhog Day – Groundhog Day Activities for Your Classroom or Homeschool
February 2: Super Bowl Sunday (Superbowl XLV ) – Kids' Super Bowl Activities Pinterest Board
February 4: Compliments Day
February 4: Thank a Mailman Day
February 4: Create a Vacuum Day
February 5: National Weatherman's Day – Montessori-Inspired Cloud Unit, Montessori-Inspired Weather Unit, and Montessori-Inspired April Showers Activities
February 6: Lame Duck Day – Montessori-Inspired Election Unit
February 7-23: Winter Olympics – Montessori-Inspired Olympic Opening Ceremony Activities, Montessori-Inspired Olympic Math Activities, Montessori-Inspired Olympic Unit, Montessori-Inspired Activities for Winter or Summer Olympics
February 7: Wave All Your Fingers at Your Neighbor Day
February 7: Send a Card to a Friend Day
February 7: Laura Ingalls Wilder's Birthday, 1867 – Little House on the Prairie Unit Study
February 8: Kite Flying Day
February 9: Toothache Day– Montessori-Inspired Dental Health Unit
February 10-16: Random Acts of Kindness Week –  Montessori-Inspired Kindness, Montessori-Inspired Hundred Acts of Kindness Project, Family Fun with 100 Acts of Kindness and Operation Beautiful
February 10: Umbrella Day – Montessori-Inspired April Showers Activities
February 10: Clean Out Your Computer Day (2nd Monday of February)
February 11: National Inventors' Day (The day honors Thomas Alva Edison.)
February 11: Don't Cry Over Spilled Milk Day
February 12: Abraham Lincoln's Birthday, 1809 – See Presidents' Day above
February 14: Valentine's Day – Turning Valentine Crafts into Montessori-Oriented Activities, Montessori-Inspired Valentine's Day Activities, Kindness Challenge #2 – Montessori-Inspired Kindness, Montessori-Inspired Valentine's Day Activities (2012), Montessori-Inspired Valentine Math Trays and Valentine Ideas Blog Hop, Montessori-Inspired Hundred Acts of Kindness Project, Homeschool Valentine's Day, Montessori-Inspired Transferring Activities for February, Water Pouring and Water-Bead Pouring, Family Fun with 100 Acts of Kindness and Operation Beautiful
February 14: International Book Giving Day
February 14: Ferris Wheel Day
February 14-17: The Great Backyard Bird Count – Montessori-Inspired Bird Unit
February 16: Do a Grouch a Favor Day
February 17: Presidents' Day (3rd Monday) – Montessori-Inspired Activities Teaching about Money and Presidents, Montessori-Inspired President's Day Activities, Free Presidents' Day Printables and Montessori-Inspired Presidents' Day Activities
February 17: Random Acts of Kindness Day – Kindness Projects for All Ages
February 15: World Whale Day (3nd Saturday of the Month)
February 19: Solar System Day (Nicolaus Copernicus was born on this day in 1473) – Montessori-Inspired Solar System Activities
February 20: Love Your Pet Day
February 20: Toothpick Patented, 1872
February 20: Cherry Pie Day
February 22: George Washington's Birthday, 1732 – See Presidents' Day above
February 22: Be Humble Day
February 23: Winter Olympics Closing Ceremony
February 24: Tell a Fairy Tale Day
February 25: Artist Pierre Auguste Renoir's Birthday, 1841 – Montessori-Inspired Art Appreciation and Art Appreciation and Creation for Kids
February 25: Quiet Day – The Silence Game
February 26: Tell a Fairy Tale Day
February 27: No Brainer Day
Have a happy February! 🙂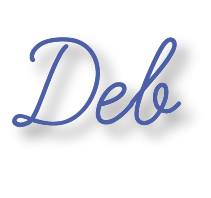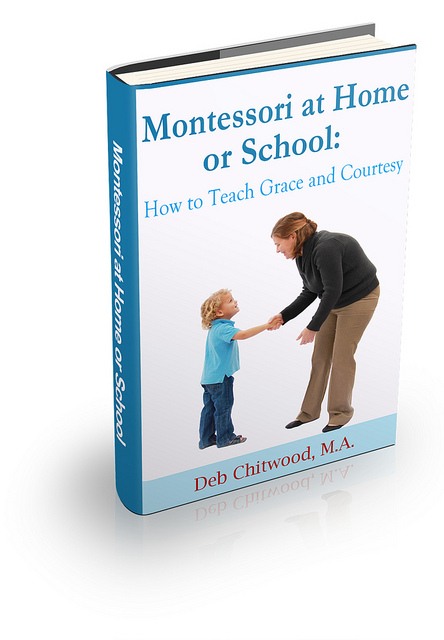 Photo at the top of the post by
Romolo Tavani
Free Printable February Calendar from
Live Craft Eat
Hanging hearts image by
Justyna Pszczolka
Learn more about Montessori at Home or School: How to Teach Grace and Courtesy!
If this is your first time visiting Living Montessori Now, welcome! If you haven't already, please join us on our Living Montessori Now Facebook page where you'll find a Free Printable of the Day and lots of inspiration and ideas for parenting and teaching! And please follow me on Pinterest (lots of Montessori-, holiday-, and theme-related boards), Twitter (blog posts by me and others along with the Parent/Teacher Daily and other interesting information), and Google+ (post updates and Montessori Community). You can find me on bloglovin' now, too. I'm also a Parenting Expert on Sulia. Thank you for following me there. And don't forget one of the best ways to follow me by signing up for my weekly newsletter in the right sidebar. You'll get two awesome freebies in the process!
May be linked to Afterschool Express, Thoughtful Spot, Tuesday Tots, The Mommy Club Resources and Solutions at Milk and Cuddles and Crystal & Co., Mom's Library, It's Playtime, The Weekly Kid's Co-op, Homeschool Link-up, Hearts for Home Blog Hop, Learn & Link, TGIF Linky Party, Preschool Corner, Ultimate Homeschool Pinterest Party, Sharing Saturday, Saturday Show & Tell, Share It Saturday, Show-and-Share Saturday, The Sunday Showcase, Link & Learn.