I've been reflecting on what Montessori means to me. I'm in the process of observing a second generation of Montessori children in our family. And the word that comes to me over and over again when asking #whatmontessorimeanstome is simply "joy."
I'm part of an Instagram collaboration right now with nine other Montessorians where we're each discussing the the topic "what Montessori means to me."  We each have a specific topic, which has been fascinating. (Thanks to @thenaturalmontessorian for organizing everything!)
Disclosure: This post contains some affiliate links (at no cost to you).
#WhatMontessoriMeansToMe
If you've been following my blog, you know that I was a Montessori teacher and school owner before homeschooling my two children through high school. Now I'm a Montessori grandma with a Montessori space in my home for my three grandchildren: My son and daughter-in-law's daughter Zoey (5 years old), my son and daughter-in-law's daughter Sophia (17 months old), and my daughter and son-in-law's son, Caleb (14 months old).
During the early years, the joy often comes from seeing the growth of concentration and independence and the child's joy in newfound skills. In the photo, you see my daughter, Christina (@ChristinaChitwoodOfficial), with her son, Caleb, and niece Sophia. They're using the Learning Tower to work on cutting tofu. Here, Caleb is cutting tofu with a wavy chopper while Sofia watches … and they both eat the tofu! Later, Sofia had a turn cutting tofu with the wavy cutter. Yes, joy! (Note: Aren't those toddler aprons adorable???)
View this post on Instagram
Christina and her husband, Tom, are homeschooling Caleb, and Sophia joins them four mornings a week for "toddler school" where they work on many practical life skills and language skills (including vocabulary in English, Spanish, and sign language along with lots of books). They also have sensory experiences, work and play together, have music time, and spend time outdoors. It's a joy just to hear about their activities and to see how much Caleb and Sophia love to spend time together.
You've seen many of Zoey's Montessori activities on YouTube and on my blog throughout her life so far. Both Zoey and I have had so much joy doing activities together.
Christina has, too. In this video, Christina showed Zoey how to peel and slice a banana. Be sure to watch Zoey (and Zoey's feet!) at 20 months in this video. Her joy at cutting a banana is so obvious! And I experience joy every time I see it! (Note: Now we have a wavy chopper (also available from Montessori Services) that works well even for young toddlers like Caleb (who are closely supervised during the process, of course!) Read more about cutting a banana practical life activity for toddlers (with resources).
But the joy of Montessori doesn't end after the toddler or primary years. Observing children to encourage their interests and passions is a joy that doesn't end. I loved seeing my son, Will's, interest in music. After he saw a DJ at a roller skating rink when he was 10 years old, he decided that he was going to be a roller skating DJ. He started collecting music at that point, and music became a huge part of his life. His bachelor's degree is actually in communications with his minor in music industry studies. Will became a DJ and started his own DJ company before turning 18. Will (@djwillchitwood) now owns and heads one of the largest DJ companies in San Diego. The joy of encouraging Will's passion and watching that unfold was priceless.
Christina danced from the time she started walking. It was always a joy to watch her dance in her dance classes, recitals, and on the ice all the way through to the World Figure Skating Championships and to becoming a professional ice dancer. Now she works online and has created some of my favorite dance workouts along with other fitness, fashion, and beauty work that have always been interests of hers as well. And now that she's a mother, she's brought our family's interest in Montessori and natural living to her son (and husband). That's truly a joy to watch.
So, after observing one generation of Montessori children and now observing the next generation, the phases and stages and of childraising simply seem like minor parts of a greater design. A Montessori lifestyle is perfect for navigating both the minor phases and stages as well as giving a love of learning and a following of the child's passions wherever they're meant to lead. Joy!
View this post on Instagram
If you'd like to know more about my thoughts about being a Montessori parent now that my kids are adults, you'll find more about Will and Christina in my post on Montessori and my children – theory vs. reality.
#WhatMontessoriMeansToMe – The Collaboration
Please join us on Instagram to read all our posts about #whatmontessorimeanstome. We each have a different topic: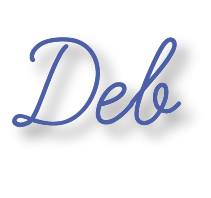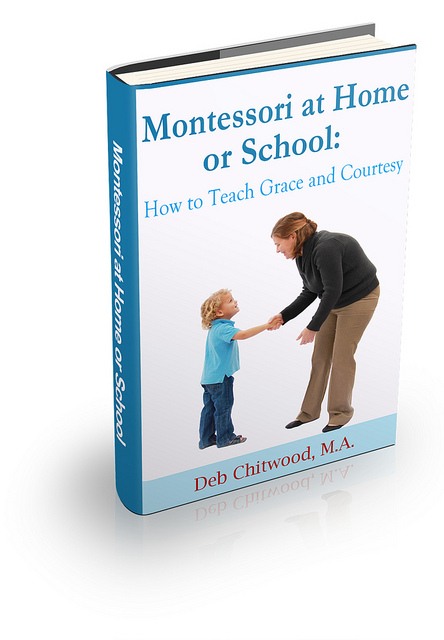 Learn more about my eBook Montessori at Home or School: How to. Teach Grace and Courtesy!
The Montessori at Home! eBook and Montessori at Home! eBook and Materials Bundle are AMAZING resources! You can learn more about them here. Buy them in the Living Montessori Now shop.
If this is your first time visiting Living Montessori Now, welcome! If you haven't already, please join us on our Living Montessori Now Facebook page where you'll find a Free Printable of the Day and lots of inspiration and ideas for parenting and teaching! And please follow me on Pinterest (lots of Montessori-, holiday-, and theme-related boards), Instagram, and YouTube. You can find me on bloglovin' and Twitter, too.
And don't forget one of the best ways to follow me by signing up for my weekly newsletter. You'll receive some awesome freebies in the process!