My children are adults now, but they were raised with Montessori principles from the time they were babies. So, how did that work out? What are my thoughts now?
My Now-Adult Montessori Children

In one of my first posts at Living Montessori Now, I said that many former Montessori students are known for their initiative, creativity, and self confidence ("Famous People Influenced by Montessori"). Would I apply those terms to my children? Definitely!
Actually, I have to say that Montessori parenting in reality is better than I expected from Montessori parenting in theory. In "Why I Used Montessori Principles in My Parenting Philosophy," I wrote about some of the qualities Montessori principles helped my children develop:
kindness
love of learning
competence and the ability to be successful
sense of order
ability to concentrate
persistence
independence
no education burn-out
academic success.
But, when I think about it, one of the qualities that impresses me the most (and I'm sure it comes at least in large part from Montessori principles) is the comfortableness both my kids have with being who they are. As teenagers (and adults), they didn't feel a need to experiment with drinking or drugs to fit in with their peers. They've stayed lifelong vegetarians even if their peers encouraged them to eat meat.
Will and Christina are both entrepreneurs and very comfortable with running their own businesses and finding new, creative ways to improve their businesses. If you'd like to see my kids in action as adults, I'll share a few YouTube videos.
Will decided at age 10 that he wanted to be a DJ when he first saw a DJ at a roller skating rink. At age 16, he started DJing in Colorado Springs. He built up his DJ company while competing internationally as a pairs skater and then getting his bachelor's degree in communications with a minor in music industry studies.
Will moved his DJ business to San Diego in 2007. He's now the owner and head DJ of Dancing DJ Productions, one of the largest and most successful DJ companies in San Diego. The best thing is that he loves his work and brings joy to people with it!
Here's DJ Will's Wedding Video:
Christina started adulthood as a World-level ice dancer competing for Great Britain with her Scottish partner, Mark Hanretty. Christina and Mark had the honor of competing at the 2010 World Championships before Mark retired from competitive skating.
At the same time, Christina completed her bachelor's degree in England at age 19. Her bachelor's dissertation is called A Study to Investigate if There is a Need for Acting Lessons for Competitive Figure Skaters. Using the results of her dissertation, Christina started a new business as a performance coach. She also performed with Mark as a professional ice dancer.
Here's a video of one of Christina's performance classes in England. Christina enjoyed and was successful with that business until moving to San Diego with her husband, Tom.
Christina continues to use her dance training and love of performing. She now works online with her health/fitness/fashion/beauty blog at ChristinaChitwood.com. You can read more about Christina here.
I'm a fan of 30-day challenges, and I've especially loved Christina's 30-day challenges. Here are also some fun dance workouts with Christina on YouTube (yes, dancing and performing)! Christina's dance workouts are definitely my favorite workouts.
Christina also continues her Montessori upbringing by creating printables with me for the Living Montessori Now shop and our subscriber freebies and other free Montessori printables. And she does the main work on our YouTube channel.
Christina and Tom are expecting their first baby any day now, so Christina has been having fun researching baby products. Like me, Christina loves to do research, so you'll be finding out about some of the best natural baby products on her blog before long! And they plan to use Montessori principles and Montessori homeschooling with their children.
Theory vs. Reality in Summary
Both Will and Christina are simply used to following their interests and doing what works for them. They are true lifelong learners. And I love all the positive character traits they've developed along the way. I have to say, that's much better than I ever expected when I started this amazing parenting journey!
Montessori Resources
I have a page of Montessori Resources with lots of posts about the Montessori principles my husband and I used to raise our now-adult children.
If you'd like to use Montessori principles and wonder where to start, I have a post called "How to Start Using Montessori at Home" with links for different ages of children and different ways to use Montessori at home.
Here are some of my main home environment posts:
See "How to Create a Montessori-Friendly Home" for ideas for a number of levels. Here are some of my main home environment posts here: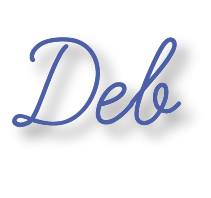 Learn more about my eBook Montessori at Home or School: How to. Teach Grace and Courtesy!
If this is your first time visiting Living Montessori Now, welcome! If you haven't already, please join us on our Living Montessori Now Facebook page where you'll find a Free Printable of the Day and lots of inspiration and ideas for parenting and teaching! And please follow me on Instagram, Pinterest (lots of Montessori-, holiday-, and theme-related boards), and YouTube. While you're here, please check out the Living Montessori Now shop.
And don't forget one of the best ways to follow me by signing up for my weekly newsletter. You'll receive some awesome freebies in the process!