One of the best gifts you can give your child is a love of books. My husband and I always loved books, and we wanted our children to feel the same way. We used the traditional ways to help our children become book lovers along with some help from Montessori.
How We Helped Our Children Learn to Treasure Books
We read to our children … a lot.
Our children saw us reading and enjoying reading.
Our house was filled with books. Of course, it's not necessary to have as many books as we did, but we were book collectors who loved having walls lined with bookcases.
We gave books as gifts every birthday and Christmas.
We visited bookstores often, and our children enjoyed spending lots of time in the children's section. As adults, they both say they have fond memories of our visits to bookstores.
We participated in library story times.
We participated in library summer reading programs and activities.
We valued books, and we taught our children to take care of books from a very young age.
We used Montessori phonics and language activities to make learning to read an easy process.
We used unit studies with living books instead of textbooks in our homeschooling.
Montessori Presentations to Help Children Learn to Take Care of Books

I used a Montessori presentation to show my children how to open and close a book gently when they were just toddlers.
Montessori Primary Guide has a presentation for Opening and Closing a Book.
Video – How to Open a Book Montessori Lesson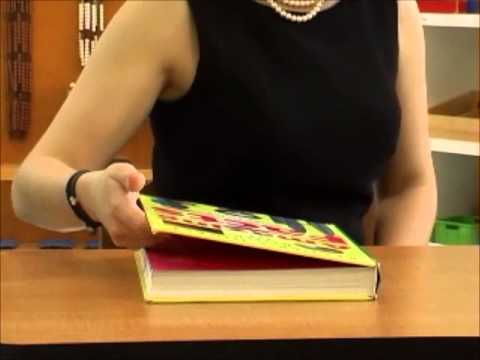 What has helped your child learn to treasure books?

If this is your first time visiting Living Montessori Now, welcome! If you haven't already, please join us on our Living Montessori Now Facebook page where you'll find a Free Printable of the Day and lots of inspiration and ideas for parenting and teaching!
Linked to Tuesday Tots, The Mommy Club Resources and Solutions at Milk and Cuddles and Crystal & Co. , The Weekly Kid's Co-op, Living Life Intentionally Linky Party, Preschool Corner, Saturday Show & Tell, Show-and-Share Saturday, The Sunday Showcase, and Link & Learn.