The greater than and less than symbols are difficult for many children to remember. They don't need to be. Even preschoolers can easily understand the concept of the greater than, less than alligator. Today, I have an activity that's hands on and uses a fun chant along with a printable from our Montessori-inspired alligator pack (subscriber freebie).
Fabulous, Hands-on, Greater Than, Less Than Alligator Math – YouTube Video
I love the chant in this short video!
Materials Used in the Greater Than, Less Than Alligator Math Activity
Disclosure: This post contains affiliate links (at no cost to you).
Greater Than, Less Than Alligator Math Activity
Preschoolers who are comfortable counting objects can do a hands-on version of greater than, less than. Zoey counted out fish for each number and then pointed to the greater number.
As you can see in the video, this chant is lots of fun and a great way to introduce greater than and less than!
One way to do this activity is to first lay out the greater than or less than symbol shown so that it "eats" the fish.
Then you can move the symbol between the two numerals and read the answer.
Children who can read could use the second set of symbols (shown in the collage at the top of the post). The printable could be cut apart, too, so the child can match up the words with the alligator photo and math symbol.
While this certainly wouldn't be essential to do with preschoolers, it's a fun activity and takes away the confusion of the greater than and less than symbols. When children are later introduced to the abstract symbols alone, they should feel confident and happy about their math experiences.
Alligator Printables and Activities for Preschoolers-First Graders
Montessori-Inspired Alligator Unit with Free Printables and Activities
Free Alligator Printables and Montessori-Inspired Alligator Activities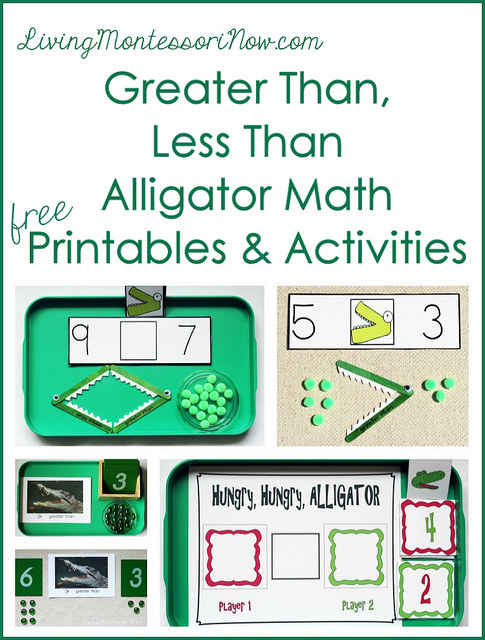 Greater Than, Less Than Alligator Math Printables and Activities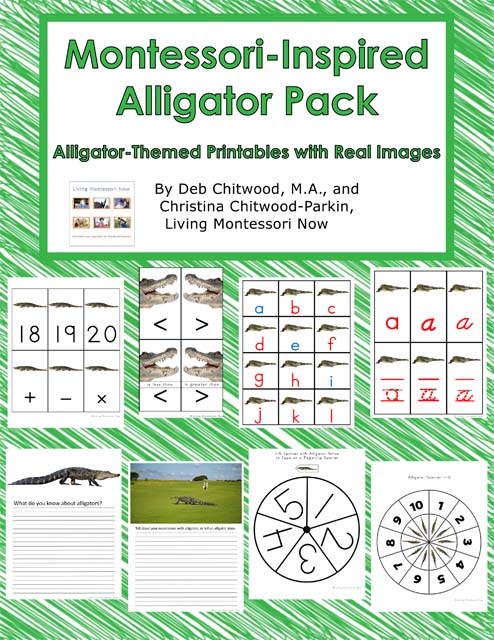 Montessori-Inspired Alligator Pack for DIY Cards and Counters, Number or Letter Matching, Number or Letter Basket, Bead Bar Work, Hands-on Math Operations, Greater Than/Less Than Work, Number or Letter Salt/Sand Writing Tray, Letter Tracing, DIY Movable Alphabet, and Creative Writing (subscriber freebie, so just sign up for my email to get the link and password – or check your inbox for the current password if you're already a subscriber).
Happy alligator math!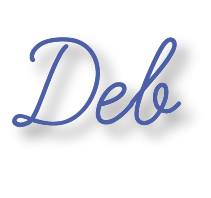 Learn more about my eBook Montessori at Home or School: How to. Teach Grace and Courtesy!
If this is your first time visiting Living Montessori Now, welcome! If you haven't already, please join us on our Living Montessori Now Facebook page where you'll find a Free Printable of the Day and lots of inspiration and ideas for parenting and teaching! And please follow me on Instagram, Pinterest (lots of Montessori-, holiday-, and theme-related boards), and YouTube. While you're here, please check out the Living Montessori Now shop.
And don't forget one of the best ways to follow me by signing up for my weekly newsletter. You'll receive some awesome freebies in the process!