In our family, Christmas isn't finished after Christmas Day. The 12 days of Christmas actually start on Christmas Day and end January 5th, with the Feast of the Epiphany (the feast of the three kings) on January 6th.
Some families celebrate each of the 12 Days of Christmas, along with Epiphany. In our family, we celebrate Christmas on Christmas Eve, Christmas Day, and Epiphany.
Our Non-traditional/Traditional Christmas in 2010
This Christmas season was very unusual because we celebrated in San Diego rather than Colorado Springs. Christina had just moved from England in early December and was starting her new coaching position in San Diego. Her husband, Tom (who's English), was there as well, although technically just visiting until he returns to England in mid-January for his final visa interview. After that, Tom will officially move to San Diego, too! Will and Chea already live in San Diego, so it was perfect to change our normal venue this year to spend a whole two weeks together!
Terry and I just returned to Colorado after a magical California-style Christmas. We had a few variations on our normal Christmas traditions, such as the addition of Santa-hat photos on the beach, Christmas Eve lunch at our favorite San Diego vegetarian restaurant, and beach volleyball on Christmas Eve before our usual Christmas Eve and Christmas Day celebrations.
Our Epiphany Celebration
Through the years, we had the January 6 tradition of focusing on the wise men's gifts for the Christ Child. Like our Christmas Eve book, we used a favorite book we had from when Will was little. Our traditional Epiphany book is The Story of the Three Wise Kings by Tomie dePaola. It's a lovely book (unfortunately, out-of-print, although you can still find used copies) and has some brief historical information about the wise men and Epiphany that we always enjoyed reading.
On Epiphany, we gave Will and Christina one gift each in gold wrapping paper. That gift was always a video (DVD after we had a DVD player). That's just the gift we chose, although it really could have been anything.
Even though our children are adults now, we continue to celebrate Epiphany. We aren't together on January 6th, so we've had to vary our tradition. Terry and I send Will, Chea, Christina, and Tom each a DVD, and I'll read our Epiphany book to them via Skype. (The Skype part was Christina's idea!) So the celebration of Epiphany lives on in our family!
Does your family celebrate the 12 Days of Christmas and/or Epiphany?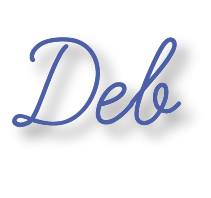 Learn more about my eBook Montessori at Home or School: How to. Teach Grace and Courtesy!
If this is your first time visiting Living Montessori Now, welcome! If you haven't already, please join us on our Living Montessori Now Facebook page where you'll find a Free Printable of the Day and lots of inspiration and ideas for parenting and teaching! And please follow me on Instagram, Pinterest (lots of Montessori-, holiday-, and theme-related boards), and YouTube. While you're here, please check out the Living Montessori Now shop.
And don't forget one of the best ways to follow me by signing up for my weekly newsletter. You'll receive some awesome freebies in the process!