Our Montessori-Inspired World Travel Activity and Game Pack is one of my favorite products! And it's already a favorite of my 5-year-old granddaughter, Zoey! You'll find so many different activities and games you can create with it! I'll give you some examples here.
Disclosure: This post contains some affiliate links (at no cost to you).
Montessori-Inspired World Travel Activity and Game Pack
Now I'll tell you about our newest product and give ideas of different activities you can do with my Montessori-Inspired World Travel Activity and Game Pack!
Montessori-Inspired Printables at Living Montessori Now
My daughter, Chrissy (a former Montessori child), and I have partnered to bring you a series of Montessori-inspired printables. The printables are typically themed and use a number of Montessori principles (although you don't need to be a Montessori teacher or homeschooler to use them):
They use isolation of quality.
They use photographs or realistic images to emphasize reality.
They typically use traditional Montessori colors such as red for consonants and blue for vowels.
They emphasize lowercase letters, which are what we introduce letter sounds with in Montessori education. (Children tend to pick up the uppercase letters without being introduced if they're introduced to the lowercase letter sounds.)
They often feature themed printable versions of Montessori materials.
About the Montessori-Inspired World Travel Activity and Game Pack
The world travel activity and game pack has resources that can be used for multiple geography activities and games for preschoolers through early elementary. It's perfect for home or classroom and can be used to prepare activity bags (busy bags) for vacation travel.
The 68-page pack includes:
8 1-page World Maps
8 4-page World Maps
Land, Air, and Water Transportation Cutting Strips/Game Markers
Continent Dice for World Travel Game
Continent Spinner for World Travel Game
Passport Stamps for World Travel Game/ Passport Stamp 3-Part Cards for Each Continent. Perfect for home or classroom. Can be used to prepare activity bags (busy bags) for vacation travel.
Ideas for Using the Montessori-Inspired World Travel Activity and Game Pack
It was easy to make game boards using any of the 8 4-page maps. I just printed out the 4 pages of the map on photo paper (cardstock would be fine, too), cut the pages out, and used double sided tape or a glue stick to attach each piece to foam core board. Then I used an X-acto knife (box cutter) to cut the foam core board out around the printable. I printed all the passport stamp 3-part cards onto cardstock and cut them out. The vehicles are from the Safari Ltd. On the Road TOOB, In the Sky TOOB, and In the Water TOOB. A few of the land vehicles are Micro Machines we still had from when my now-adult kids were growing up, although either works.
There are directions for playing the game in the printable. It can be played with the included dice, spinner, or passport stamp cards used as a card deck with cards to be drawn. Here, Zoey and I played the game using the passport stamp cards as a card deck we drew from. Zoey just loved this game! We went around the world drawing cards and deciding whether we wanted to (or if we could) visit the country by land, air, or water. Zoey didn't want to stop, and we only stopped when it was time for her to go home! We didn't worry about winning or losing. We just had fun traveling around the world!
This version of the game used one of the dice printables along with the blank world map. The players take turns rolling the dice and coloring the continents they visit. The miniature paper vehicles are included in the pack. The trays turned upside down are what I use when I don't have enough clipboards handy!
This activity uses the flag map of the world, passport stamp cards for one of the continents, and miniature flags. I used the ones from Montessori Print Shop.
You can use any globe with countries to identify the maps. Zoey loves the globe I have because it can light up at night to show the constellations.
I wondered how well it would work to find all the countries on the map. But with the globe, it's lots of fun to find the matching flag and fit it onto the correct country even if a bunch of flags are close together. I just used the foam core board as backing. That works well if you have a rug underneath. If the children are working on a wood surface, you'll want to have a couple of thicknesses or another backing material in case the pins are pushed fairly far into the board. Here the passport stamp cards are used as 3-part cards rather than as a game.
I like to use pencil pouches to make activity bags (busy bags for traveling or waiting rooms). They can hold a letter-size page folded in half and are attractive and easily transportable. These are just 3 examples of activity bags you could make using the materials in the Montessori-Inspired World Travel Activity and Game Pack:
I printed out the 1-page land and water map on cardstock and added land, air, and water vehicles. This is especially good for a young preschooler who would have fun choosing land, air, and water vehicles to play with on the map. They won't be at all proportionate in size, but young children don't generally mind.
I printed out the 1-page Montessori world map and the 1-page blank world map. Then I simply added crayons in each of the Montessori continent colors. The Montessori map can work as a control map for the child to color in the blank world map using the colors of the Montessori continent map.
I printed out the cutting strips and then added a pair of scissors and a small plastic bag for cutting scrap storage. This made a simple cutting activity. If you use the miniature cutting strips, the vehicles can be used with one of the maps. You could even glue the vehicles to one of the maps.
My Other Contribution to the Montessori Summer Mega Bundle
Fun and Learning with Montessori-Inspired I Have, Who Has? Games: You can have fun with your preschooler while reviewing or learning new concepts this summer with our Montessori-Inspired I Have, Who Has? Preschool Game Pack.
The Living Montessori Now Shop
We have some wonderful products for you in our Living Montessori Now shop! Be sure to check them out while you're there. The prices are very reasonable, and you'll find lots of help for Montessori at home or in the classroom.
Free Printables at Living Montessori Now
See my Free Montessori Printables category for free Montessori-inspired instant downloads.
Don't miss our subscriber freebies (see list of available subscriber packs)! You'll get a monthly freebie with link and password to our subscriber library if you subscribe to the Living Montessori Now weekly newsletter!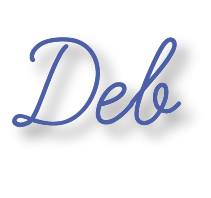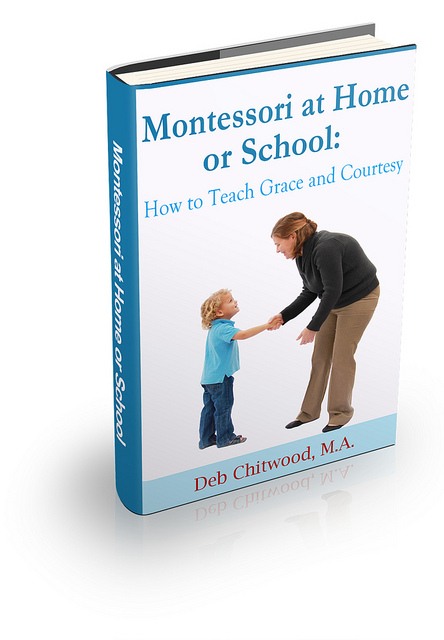 Learn more about my eBook Montessori at Home or School: How to. Teach Grace and Courtesy!
The Montessori at Home! eBook and Montessori at Home! eBook and Materials Bundle are AMAZING resources! You can learn more about them here. Buy them in the Living Montessori Now shop.
If this is your first time visiting Living Montessori Now, welcome! If you haven't already, please join us on our Living Montessori Now Facebook page where you'll find a Free Printable of the Day and lots of inspiration and ideas for parenting and teaching! And please follow me on Pinterest (lots of Montessori-, holiday-, and theme-related boards), and Twitter (blog posts by me and others along with the Parent/Teacher Daily and other interesting information). You can find me on bloglovin', Instagram, and YouTube, too.
And don't forget one of the best ways to follow me by signing up for my weekly newsletter. You'll receive some awesome freebies in the process!