As part of KonMari-ing my house, we've included a unit on cleaning and tidying. It's so compatible with Montessori that I wanted to find Montessori-compatible cleaning and tidying books as well. Those aren't as easy to find, but I did find some good ones that reinforce cleaning for young children.
Disclosure: This post contains affiliate links (at no cost to you).
Just choose books based on your child's age and what you think will engage your child's interest. I recommend checking out the "Look Inside the Book" feature on Amazon and reading reviews there. Another place to learn about a book is on YouTube. You can typically see the entire book there. If you live outside the U.S., be sure to check out Book Depository for great prices and free worldwide delivery.
Montessori-friendly books use photos or realistic illustrations. They don't have talking animals or a lot of fantasy. But many books that have fantasy and talking animals are wonderful books, and I love sharing them with children who understand the difference between fantasy and reality. I typically have a majority of Montessori-friendly books for a theme, but I include a variety of books that might not be Montessori-style books but that are simply lots of fun or are classic books that I consider an important part of cultural literacy.
Favorite Cleaning and Tidying Books for Kids
I always have related books available throughout a unit. On my top shelf, I have Grace and Courtesy: A Picture Guide for Children and Adults open to the page that says, "I put my work away and make it beautiful for the next person." Otherwise, it isn't about cleaning and tidying, but it is a lovely book to reinforce Montessori rules and manners.
On the right side of the shelf, I have This Is How We Do It (a wonderful book about children from around the world) open to the 2-page spread on "This is how I help" ( book on a wooden cookbook holder).
On the middle shelf, I have Dust Everywhere. This is good for early readers, although younger children would enjoy the story, too. The only thing I don't like about this book is that the girl tells the boy he isn't doing it right until he finds a cleaning tool that works well for him.
On the bottom shelf, I have Henry Helps With Laundry. (The author, Beth Bracken, has written a number of Henry Helps books.) These books are all Montessori friendly.
I have a book basket beside the shelf with a variety of fiction and non-fiction cleaning and tidying books.
My board book on cleaning and tidying is Clean-Up Time. I have the English/Spanish version, which I like. There's an English only version if you prefer that. It's a lovely Montessori-friendly book that reinforces the concept of cleaning up. It's recommended for ages 1-4.
In addition to Henry Helps With Laundry, we have Henry Helps Wash the Car and Henry Helps Clean His Room. The "Henry Helps" series is recommended for ages 2-4, although I think the books are great for ages 1-4, depending on the child. I really like this series. It's Montessori friendly and a wonderful way to reinforce practical life skills for toddlers and young preschoolers. Of course, for toddlers who can't have paperback books without damaging them, you would need to keep the books out of reach except when you're reading to your child. Periodically, you could work on a lesson on how to take care of books until it's safe to keep paperback books on the shelf.
Here's my granddaughter, Sophia, at 17 months, looking at Henry Helps Clean His Room. She and my 14-month-old grandson, Caleb, love both looking at the "Henry Helps" books and having the books read to them.
Be a Helper isn't just about cleaning and tidying, although that's one of the main themes of the book. I like that the book is Montessori friendly and uses real photographs. This is another book that's especially good for young preschoolers, although some toddlers could enjoy it as well.
Another Montessori-friendly book I like that uses real photographs is How We Clean Up a Park. I appreciate that this moves the idea of cleaning into the community. The book is designed for beginning readers.
One of my favorite cleaning books that's not a Montessori-style book (lots of animals cleaning!) is Let's Clean Up! by Jenna Laffin. It gives simple reasons for the importance of keeping your house clean. You can go to the Cantata Learning site to listen to and download the catchy song that goes with the book. The book is recommended for ages 4-8, although I think that many toddlers will love the song and short story, too.
There are other fun clean-up books for kids that often aren't Montessori-style books. It helps to "look inside the book" on Amazon or see it being read on YouTube to know if it's one that your child would enjoy. Often, the fiction books that aren't Montessori-style books are a matter of preference or favorite characters, such as Berenstain Bears, Curious George, Franklin the turtle, Clifford the Big Red Dog, or Mercer Mayer's Little Critter.
With animals that act like people, Kiki & Jax: The Life-Changing Magic of Friendship by Marie Kondo is a good example of a tidying book that isn't a Montessori-style book. It's recommended for preschool through grade 2. It's an easily understood introduction to Marie Kondo's tidying concepts and could give helpful inspiration for your children to tidy and clean their rooms and play areas.
More Cleaning and Tidying Resources and Activities
Free Cleaning and Tidying Printables and Montessori-Inspired Cleaning and Tidying Activities
Happy reading and cleaning!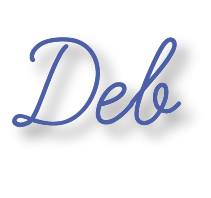 Learn more about my eBook Montessori at Home or School: How to. Teach Grace and Courtesy!
If this is your first time visiting Living Montessori Now, welcome! If you haven't already, please join us on our Living Montessori Now Facebook page where you'll find a Free Printable of the Day and lots of inspiration and ideas for parenting and teaching! And please follow me on Instagram, Pinterest (lots of Montessori-, holiday-, and theme-related boards), and YouTube. While you're here, please check out the Living Montessori Now shop.
And don't forget one of the best ways to follow me by signing up for my weekly newsletter. You'll receive some awesome freebies in the process!