I'm a great fan of digital scrapbooking. I use it to create word art, cards, newsletters, and digital scrapbook pages. With the holiday season coming soon, one of my favorite activities is to use digital scrapbooking to create cards and gifts that will be keepsakes. I can't recommend digital scrapbooking highly enough as a wonderful skill to learn and pass on to your child.
Necessary Software or Websites
There are a number of software programs that work well for digital scrapbooking. Adobe Photoshop has the longest learning curve but is the one I'd recommend if you can afford it and are willing to take the time to learn how to use it. Photoshop Elements is a bit simpler and less expensive.
Another software program that is quite advanced but less expensive and simpler to use is Corel Paint Shop Pro. That's what I use. I like Paint Shop Pro a lot, although I wish I knew how to use Photoshop. Someday I hope to take the time to learn.
UPDATE: I've been using My Memories Suite (my review post) for 5 months now, and I absolutely love it for putting together scrapbook pages quickly. I find I can put together scrapbook pages much faster and easier than I could with Paint Shop Pro. So I'm much more likely to get them completed! (January 2012)
A great free (or inexpensive with added features) option is PicMonkey. I have a post about PicMonkey at BitsofPositivity on How to Create Subway Art Gifts. (November 2012)
Now I do many of my digital scrapbooking types of activities on Canva. (2022)
There are a number of other software programs you can use. My son made cards and designs as a child using software that isn't even available anymore. I still have and treasure every design he created, though. My daughter has created wonderful cards and scrapbook pages with Paint Shop Pro and even Microsoft Word (which I used to teach her first). My daughter and I both use Microsoft Word on occasion for a quick, simple project.
My daughter-in-law has used the Shutterfly site to create lovely books. She even used it to create wedding albums as gifts. For a simple but effective way to create digital scrapbooks, there are a number of sites similar to Shutterfly that allow you to easily create lovely hardbound memory books.
Generally, though, you'll want to learn how to use scrapbooking software that allows you to use png files. If you're a homeschooler and want to pass on the best information to your child, I'd recommend using the most advanced software you can afford and learn to use. A program like Photoshop has unlimited photo-editing capabilities along with digital scrapbooking possibilities that will be useful to your child throughout life.
Digital Scrapbooking Tutorials and Courses
If you don't know how to digital scrapbook, there are lots of tutorials and even courses available online. I found it easiest to learn digital scrapbooking through tutorials and a course at Digital Scrapbook Place. You can download elements and backgrounds to create cards and gifts or you can even learn to create your own backgrounds and elements.
Digital Scrapbooking Freebies

There are a number of wonderful sites online with digital scrapbooking freebies as well as materials of every kind that can be purchased.
Products Available to Purchase
I've purchased lovely scrapbooking kits through some of my favorite sites. I've had great luck purchasing from many different digital scrapbooking sites over the years. I've also developed a special file of scrapbooking kits from my favorite scrapbook artists.
I have lots of fun shopping at hobby and scrapbooking stores for the scrapbooks I use to insert the digital pages I create. They're easily available online as well, but I still enjoy shopping at a nice craft or scrapbooking store.
Almost Any Age Is a Great Time to Start!
You're never too old to learn digital scrapbooking, and children can learn a simplified version from a young age. If you want to start with a Christmas project, I created the word art in the image at the top of the post by designing words to go with a royalty-free image found online. To download the word-art freebie, click here, then right click on the image and choose "Save Picture As . . ."
Have fun creating digital keepsakes with your child!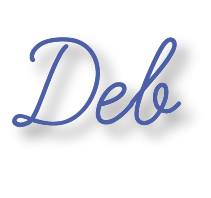 Learn more about my eBook Montessori at Home or School: How to. Teach Grace and Courtesy!
If this is your first time visiting Living Montessori Now, welcome! If you haven't already, please join us on our Living Montessori Now Facebook page where you'll find a Free Printable of the Day and lots of inspiration and ideas for parenting and teaching! And please follow me on Instagram, Pinterest (lots of Montessori-, holiday-, and theme-related boards), and YouTube. While you're here, please check out the Living Montessori Now shop.
And don't forget one of the best ways to follow me by signing up for my weekly newsletter. You'll receive some awesome freebies in the process!