The giveaway is now closed. The NOT Back to School word-art freebie is still available. The special My Memories coupon code for all my readers is also available! If you use the coupon code STMMMS48784 at My Memories upon checkout, you'll receive a $10 discount off the purchase of the My Memories Suite Scrapbook software and a $10 coupon for the MyMemories.com store – a $20 value!
You've probably figured out that I'm a sentimental, photograph-loving, cherishing-memories sort of person. But even for me, it isn't that easy to put those memories into albums.
I've recommended digital scrapbooking before. I use Paint Shop Pro and love it, but it took a month-long digital scrapbooking course for me to feel comfortable using it – and Adobe Photo Shop has an even longer learning curve. When I was given the opportunity to do a giveaway of My Memories software, I thought it would be fun to see just how much it could do and how easily. Would it be a way for others to get started much easier than I did?
My Impressions
I was very pleasantly surprised! My experience with Paint Shop Pro obviously made it easier, but I was able to create scrapbook pages and word art without reading the directions or looking at any tutorials. There are lots of free tutorials and directions available through My Memories, though! Once I read the directions (which look clear and understandable), I'll be able to do more with scrapbook creations, photo books, videos, slideshows, and interactive albums by using the software.
There are some backgrounds, templates, and embellishments that come as part of the software, and I love that you can import scrapbooking backgrounds, templates, embellishments, or or any png elements into the program. There's also a My Memories store with products and freebies that you can download right into the software. You can even copy and paste images directly from the Internet! I have a large collection of fonts for creating word art, and even they imported automatically into the software.
From now on, I'm going to use My Memories a lot. It's simply faster and easier than Paint Shop Pro. For most projects, I can get the same results with either. I'll still use Paint Shop Pro for certain creations, but I'm going to put most of my scrapbook pages together quickly with My Memories!
UPDATE: I've been using My Memories for 5 months now, and I absolutely LOVE it! I find I can put together scrapbook pages much quicker than I could with Paint Shop Pro. So I'm much more likely to get them completed! And it's perfect for creating recipe pages like the ones in my posts Vegetarian Thanksgiving Recipes and Family Cookbook and Creating Healthy Family Recipes. Recipe pages are so easy to create and edit with My Memories … and there's even a spell check! 🙂
More about My Memories Suite 2.0
If you'd like to know more, here's a My Memories video that shows some wonderful applications:
Here's another video with
Software Screen Tour – finding your papers and embellishments.
MyMemories.com website tour (and description of different types of products on the site)
Beginning information on album creation
Introduction to SOME of the tools (and references to the other video tutorials that are available)
Welcome to the Family! from Lisa Jurrens on Vimeo.
My Creations and Word Art Freebies
Here are a few My Memories Creations that I put together very quickly. They're not elaborate creations, but that would have been possible, too.
Here's a scrapbook page from the summer trip to visit my parents in South Dakota (page made using only background color, photos, and text):
Here's some word art:
In honor of homeschoolers everywhere who are "not back to school," I experimented with some "NOT back to school" word art. I just used a copyright-free image and added the word NOT. Using My Memories Suite, it took me about 5 minutes, so it would be easy to add word art to any page in My Memories. I couldn't export a png file from the program, but it's definitely easy to create word art. It's easier than with my Paint Shop Pro, and I create a word-art freebie every week with that for Bits of Positivity.
For homeschoolers, I've added the "NOT back to school" word art here as a freebie. It could be added to a homeschool scrapbook or yearbook page. Here are two versions:


To download the word art, click here, then right click on the image and choose "Save Picture As . . ."


To download the word art, click here, then right click on the image and choose "Save Picture As . . ."
Special Coupon Code
If you don't win the giveaway, My Memories has a great deal for my readers worldwide. If you use the coupon code STMMMS48784 at My Memories upon checkout, you'll receive a $10 discount off the purchase of the My Memories Suite Scrapbook software and a $10 coupon for the MyMemories.com store – a $20 value!
Now for the Giveaway:
What You Will Win: A free copy of the #1 rated My Memories Suite 2.0 Software! (ARV $40)
How to Enter:
This giveaway is open to anyone 18 and older worldwide. You may enter multiple times! Please make a separate comment below for each entry. You have many chances to win!
The plugin that chooses the winner counts each comment as one entry, so be sure to make separate comments. For entries such as Twitter, Google Friend Connect, Facebook, etc., please tell which name you're following as. IMPORTANT – DON'T FORGET YOUR MANDATORY ENTRY!
MANDATORY ENTRY (worth 1):
Visit MyMemories.com and choose your favorite digital paper pack or other scrapbooking product. Then leave a comment here telling me which one you chose.
**This must be completed in order for any extra entries to count.**
BONUS ENTRIES (worth 1 each unless specified otherwise) Leave a comment for EACH of the following things you do:
* Subscribe to my newsletter (and get Montessori quotes plus Karen Tyler's 177-page Montessori geography album FREE when you sign up!) – see my sidebar.
* Follow My Memories publicly via Google Friend Connect.
* Follow me publicly via Google Friend Connect (see my sidebar). [For any of the entries, if you already are following me, just leave a comment saying you already follow me via Google Friend Connect or whichever method of following me you're commenting on]
*Follow me via Networked Blogs (see my sidebar).
* "Like" Polaroid My Memories Suite on Facebook.
* "Like" Living Montessori Now on Facebook.
* Join the Living Montessori Now Community.
* Follow @MyMemoriesSuite on Twitter.
* Follow @DebChitwood on Twitter.
*Tweet about the giveaway (tweet ONCE DAILY for extra entries) – something like: Enter to #win #1 rated My Memories Software via @MyMemoriesSuite & @DebChitwood! http://bit.ly/nJASSl #giveaway #family #digiscrap
* Blog about this giveaway, linking to the giveaway in your blog post (worth 3 additional entries – leave 3 separate comments with identifiers such as entry 1, entry 2, and entry 3 along with a link to your post).
* Share anywhere on the web! Leave me a separate comment/link for each share. http://bit.ly/nJASSl
* (ONCE DAILY for extra entries), leave a comment telling a different My Memories digital scrapbooking product you like.
Contest runs for one week and ends Tuesday, August 23 at 11:59 p.m. MST. Winner will be chosen randomly by And the Winner Is Plugin and announced on August 24 through an update on this blog post (and an email to the winner). Be sure to use an e-mail address through which you can be easily reached if you win. You will have 48 hours to respond if you win before another winner will be chosen. Best of luck! 🙂
Disclosure: I was given a free copy of the software to do a review, but all opinions are my own.
UPDATE:
It's early morning, Wednesday, August 24. A winner has been selected using "And the Winner Is…" WordPress Plugin!
The winner of the MyMemories Suite 2.0 Software is Nataša from Leptir!

I'm so happy for Natasa, who had multiple entries. Her winning comment was submitted on Tuesday, August 16, 2011, at 5:06 PM.
It was her mandatory entry and said:
Hi Deb! Thanks for great giveaway 🙂
My favorite at MyMemories.com is Mermaids Pack:
http://www.mymemories.com/store/display_product_page?id=MHDS-CP-1107-4152
Nataša
CONGRATULATIONS, Nataša!! THANK YOU SO MUCH to My Memories for sponsoring the giveaway – and thank you to everyone who entered!
My Memories still has a great deal for all my readers. If you use the coupon code STMMMS48784 at My Memories upon checkout, you'll receive a $10 discount off the purchase of the My Memories Suite Scrapbook software and a $10 coupon for the MyMemories.com store – a $20 value!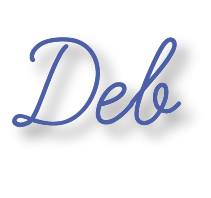 Learn more about my eBook Montessori at Home or School: How to. Teach Grace and Courtesy!
If this is your first time visiting Living Montessori Now, welcome! If you haven't already, please join us on our Living Montessori Now Facebook page where you'll find a Free Printable of the Day and lots of inspiration and ideas for parenting and teaching! And please follow me on Instagram, Pinterest (lots of Montessori-, holiday-, and theme-related boards), and YouTube. While you're here, please check out the Living Montessori Now shop.
And don't forget one of the best ways to follow me by signing up for my weekly newsletter. You'll receive some awesome freebies in the process!