I've been focusing on girls' body images a lot lately with the controversy and petitions about Photoshopped models in teen magazines. You can read some of my posts at Bits of Positivity (with shocking Photoshopped videos and photos and an important petition you can sign):
I'm thankful that my daughter, Christina (now 22), experienced 14 years of ballet training and competitive figure skating without developing an eating disorder. She still has a healthy body image and is now a skating coach, personal trainer, Pilates instructor, and Zumba instructor. Sadly, not all her peers avoided eating disorders.
I asked Christina to tell my readers what she felt were the most important factors in giving her a healthy body image. This is what she said:
My parents encouraged me to eat healthily. I didn't feel a need to worry about how my body looked.
Our skating coaches recommended we have a personal trainer. Having a personal trainer from a young age (age 8) really helped develop my love for fitness. When a National Strength and Conditioning Association (NSCA) was built across from the rink when I was 14, I would ask mom to take me there so I could work out. I never had to be told … I consistently went three times a week to work out at the gym.
Now, as personal trainers, my husband and I have talked about having our kids (when we have them) start exercising with age-appropriate fun activities when they're toddlers so they develop healthy habits from the beginning. Maintaining healthy habits is a lot easier than trying to develop healthy habits later on.
We also want to encourage healthy, well-balanced meals and healthy snacks from the beginning. What kids become used to often sticks with them for life. That happened with both my brother and me. We're still lifelong vegetarians and love exercise and sports.
It was wonderful to hear that Christina feels the same way I do … that emphasizing healthy eating and a lifestyle that includes physical fitness from an early age is a great way to encourage a healthy body image throughout life. It was the same for my son, Will, too. But I'm emphasizing Christina's experiences here since body-image issues are typically most difficult for females.
Of course, probably the most important thing we can do to help our children, female and male, have healthy body images is to be sure they know our love for them isn't dependent upon their physical attractiveness.
I'd love to hear what has worked for you or what you're doing to encourage a healthy body image in your own children.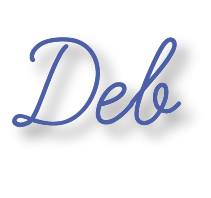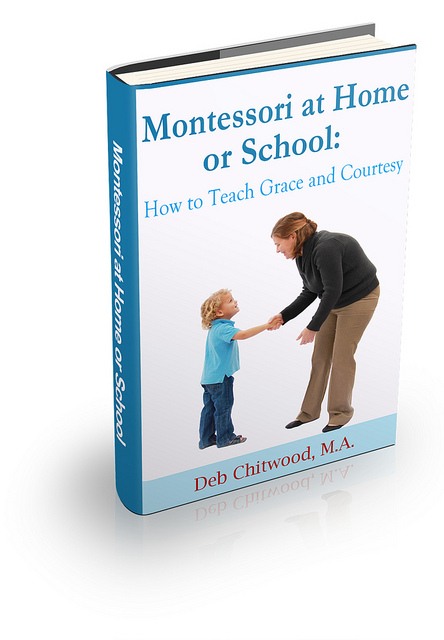 Learn more about my eBook Montessori at Home or School: How to. Teach Grace and Courtesy!
The Montessori at Home! eBook and Montessori at Home! eBook and Materials Bundle are AMAZING resources! You can learn more about them here. Buy them in the Living Montessori Now shop.
If this is your first time visiting Living Montessori Now, welcome! If you haven't already, please join us on our Living Montessori Now Facebook page where you'll find a Free Printable of the Day and lots of inspiration and ideas for parenting and teaching! And please follow me on Pinterest (lots of Montessori-, holiday-, and theme-related boards), Instagram, and YouTube. You can find me on bloglovin' and Twitter, too.
And don't forget one of the best ways to follow me by signing up for my weekly newsletter. You'll receive some awesome freebies in the process!