Whoever knew there would be a Pi Day? And that it would become such a big deal?! But it's brilliant! The first few numbers in pi are 3.14, so Pi Day is always celebrated on March 14 … 3/14!
I love the idea of a day to celebrate a math concept. And it's a perfect day for Montessori educators and families, too … a day basically to celebrate the love of learning.
Pi Day is fun to celebrate for multiple ages. While preschoolers won't really understand what pi is, they can learn that pi relates to circles, do circle activities, do pie activities, learn to identify the pi symbol, and learn the first few numbers in pi. Through the 3-period lesson, older preschoolers can learn circumference and diameter. With lots of hands-on activities, all can get the idea that math is fun!
Of course, elementary-age kids on up can learn that pi is the ratio of a circle's circumference to its diameter, which is approximately 3.14159. They can learn that the true value of pi can't be calculated because pi is an irrational number with decimal places that continue forever without repeating. They can do all sorts of fun Pi Day challenges. And they might even like to learn about the history of Pi Day.
Disclosure: This post contains some affiliate links (at no cost to you).
Montessori-Friendly Activities for Pi Day Using Free Printables
Pi Day Bracelet (free printable) from Andrea Brown at Teachers Pay Teachers
Pi Day Tracing Activities (free printable) for Preschoolers from MOMtessori Life
Pi Day Skyline Activity for Kids (free printable) from Carrots Are Orange
Pi Paper Chain Activity (free printable) from Kelly MCown at Teachers Pay Teachers
Pi Day Graphing Coloring and a Game (free printable) from Meredith Anderson (Momgineer) at Teachers Pay Teachers
Pi-lentines: Sweet Pi Day Craft for All Ages (free printable) from Math Geek Mama
Numbers in P (free printable) from What Do We do All Day?
Celebrate Pi Day Like a NASA Rocket Scientist (advanced challenge with free printables) from NASA
Montessori-Friendly Activities for Pi Day
Pi Dice Game from What Do We Do All Day?
Pi Day Necklace from Momgineer
Pi Day Activities from Momgineer
Circumference Experiment from Momgineer
Watercolor Circle Art from Mess for Less
Pi Day Story and Activity from PBS Parents
Cuisenaire Rods Pi Skyline from Mama Smiles
Make Pi Day Bracelets, Pi Day String Art Project, Pi Art, and 5 Other Pi Day Activities for Preschoolers from Pink Stripey Socks
Reading the Digits of Pi in Many Languages from Miss Panda Chinese
Finding Pi with Math Sun Catchers from Our Family Code
Making Pie for Pi Day from Pragmatic Mom
Pi Day with Apple Pi from Teach Beside Me
Making Pi Day Quiche from The Full Montessori
Celebrate Math Pi Play from Little Bins for Little Hands
Pi Day Activities from Expedition Montessori
Pi Day Activities from Virtually Montessori
Pi Day Humor (Pi Day jokes for elementary age on up) from Pragmatic Mom
Race to Pi: Pi Day Card Game from Math Geek Mama
Pi Day Activities from Montessori Schools
Community Montessori Upper Elementary – Lesson on Pi – "Community Montessori Upper Elementary students learn how Pi was developed, what it means and when to use it."
Understanding Pi from The New School Montessori
Elementary Students Celebrate Pi Day from Newton Montessori School
Santa Barbara Montessori School Celebrating Pi with Pie
Upper Elementary Celebrates Pi with Pie from Princeton Montessori
Pi Day from Six Rivers Montessori
More Pi Day Resources
2020 Update: I've put out a simple Pi Day activity for this year that Zoey and my toddler grandkids can all enjoy. Zoey loves the book Sir Cumference and the Dragon of Pi (actually the Sir Cumference books in general)! I featured our circle inset on a single inset tracing tray from Amazing Child Montessori on Amazon (I love Amazing Child Montessori's materials!), but it isn't available right now. There are some other metal inset tracing trays available, although they take up a bit more space on the shelf.

Free Pi Songs and Educational Videos for Pi Day

Pi Day Princess Crafts: How to Make a Pi Bracelet and Crown
Montessori-Inspired Pi Day Resources for Preschool Through Elementary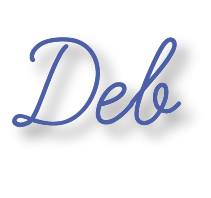 Learn more about my eBook Montessori at Home or School: How to. Teach Grace and Courtesy!
If this is your first time visiting Living Montessori Now, welcome! If you haven't already, please join us on our Living Montessori Now Facebook page where you'll find a Free Printable of the Day and lots of inspiration and ideas for parenting and teaching! And please follow me on Instagram, Pinterest (lots of Montessori-, holiday-, and theme-related boards), and YouTube. While you're here, please check out the Living Montessori Now shop.
And don't forget one of the best ways to follow me by signing up for my weekly newsletter. You'll receive some awesome freebies in the process!