In my last post, ("Should You Use Unit Studies?"), I focused on why you should consider using unit studies. Today, I want to focus on how you can create your own unit study.
It may seem overwhelming at first, but any homeschooler is capable of creating a unit study. You may be most comfortable with a lot of guidance or with very little guidance. Both options are absolutely fine. The freedom to individualize your homeschool to your family is one of the best parts of homeschooling. And a unit study can be one of the best ways to individualize learning.
As I said in "Should You Use Unit Studies?" my family used KONOS unit studies. The KONOS site has an excellent description of the 4 ways to do KONOS using an analogy of ways to get a cake. I like baking from scratch but having a recipe to follow. With unit studies, I was most comfortable having a basic framework and ideas along with a lot of freedom to change, add to, or delete activities.
With so many unit study resources available today, you can create your unit study totally from scratch. Maybe you don't even like to use a recipe, and that's alright, too. Or maybe you want everything prepared and delivered to your home. You just need to think about what you'll be most comfortable with.
You can even create unit studies using only free (or free and very inexpensive) online resources. The unit-study posts I publish will generally have free or inexpensive materials and activities you can use to create your own unit study. You can also use a packaged unit study and substitute any activities that you think will be a better fit for your children.
Whatever format you use, here are some basic steps to follow in creating a unit study.
1. Decide on a topic or theme.
This will be easy if you're using a planned unit-study program. Otherwise, check for ideas online or look at your child's current interest and consider using an interest-based unit.
When Will was a preschooler, we used a Montessori curriculum with some Montessori-inspired seasonal/holiday activities. Christina is 5 years younger than Will, so as a preschooler she had a Montessori curriculum with some Montessori-inspired seasonal/holiday activities and some Montessori-inspired activities with the theme of Will's current unit study. Will's and Christina's elementary-school years and up used unit studies while following many Montessori principles.
You could use a literature-based theme, science theme, historical theme, seasonal theme, music or art theme – whatever you choose as a focal point of interest. For example, Nurturing Learning has a bear unit for preschoolers, focusing on children's fiction such as Corduroy (photo), We're Going on a Bear Hunt, and Blueberries for Sal.
2. Select a starting date and length of time for the unit.
Many homeschoolers will follow a theme for a week, a few weeks, or a month. I know of many homeschoolers with preschoolers who follow month-long themes. I gave one example of our schedule focusing on orderliness in yesterday's post.
Another example from our homeschooling was a study of attentiveness at the beginning of the school year emphasizing the ears, sound, and ear parts the 1st week; sound experiments and music the 2nd week; sound and types of instruments the 3rd week; percussion and music theory the 4th week; eyes, seeing, and eye parts the 5th week; sight, touch, smell, and taste the 6th week; frontiersmen and Lewis and Clark the 7th week; tracking and trapping/predator and prey the 8th week; Woodland Indians the 9th week; Plains Indians the 10th week; Southwest Indians the 11th week; and Northwest Indians the 12th week. You're really free to follow whatever schedule works best for your family.
3. Choose books, DVDs, and other media resources.
I'm a real book lover and developed a home library over the years. My whole family loved books and reading, so books were an extremely important part of each unit. Bookstores were always one of our favorite places to visit, so I was able to review a lot of the books myself.
We also used a lot of library books. I typically started a unit study with a visit to the library.
Now there are also many helpful book reviews online, and you can often see sample pages of a book online as well. A lot of parents now use NetFlix for DVDs as well as YouTube and the many videos and interactive resources online.
4. Plan activities for your children's ability levels.
You might want to incorporate every subject area in your unit study, or you might want to have separate activities for language and math. KONOS doesn't cover a language and math sequence (although it often has activities that reinforce language and math skills), so you'll most likely need other curriculum materials for those areas. We always used Montessori materials in the early years and a mixture of language and math materials later on.
Update: With my grandkids, I have a themed shelf that typically includes some language and math materials. I still use the traditional Montessori curriculum but have the themed shelf and activities available for extra interest.
If you use a purchased curriculum, you'll have many suggested activities available immediately. Feel free to pick and choose. With all the online resources available, it's easy to add activities that might suit your children better. With Pinterest, it's easy to bookmark activities into unit studies and save them for when you're ready for that unit. I've started a collection of unit studies on Pinterest to go with unit-study posts I've published. See "Should You Use Unit Studies?" for my complete list of unit studies.
There are many sites with free unit-study resources, such as Homeschool Share, Oklahoma Homeschool (Cindy Downes), Homeschool Helper Online, Learning Ideas – Grades K-8, Book of Virtues Project, and Stone Soup Homeschool Resources.
5. Decide how you'll record your unit.
You might prefer lapbooking or notebooking. Maybe you like portfolios relying heavily on projects and photography. Of course, you might use blogging to record your activities!
6. Plan a final activity.
For a longer unit study, consider having a special ending whether it's a themed party, special field trip, themed meal, reenactment, or dramatic presentation.
The most important part of unit studies is simply remembering to adapt your unit study for your unique family. Be flexible. Don't be afraid to make changes during your unit study. And don't forget to have fun! 🙂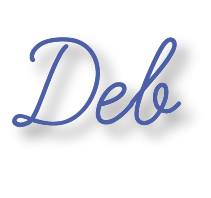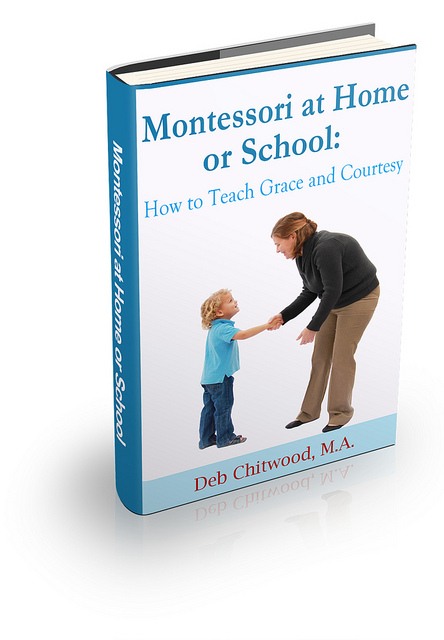 Learn more about my eBook Montessori at Home or School: How to. Teach Grace and Courtesy!
The Montessori at Home! eBook and Montessori at Home! eBook and Materials Bundle are AMAZING resources! You can learn more about them here. Buy them in the Living Montessori Now shop.
If this is your first time visiting Living Montessori Now, welcome! If you haven't already, please join us on our Living Montessori Now Facebook page where you'll find a Free Printable of the Day and lots of inspiration and ideas for parenting and teaching! And please follow me on Pinterest (lots of Montessori-, holiday-, and theme-related boards), Instagram, and YouTube. You can find me on bloglovin' and Twitter, too.
And don't forget one of the best ways to follow me by signing up for my weekly newsletter. You'll receive some awesome freebies in the process!