Many homeschoolers think it would be fun to use themes but feel overwhelmed at the thought. How often do the shelves need to be changed? Does everything need to be changed? What if there are activities on the shelves that my child still loves? What if it isn't the perfect theme for my child?
You don't need to worry about it. I have some helpful tips here for preparing themed Montessori shelves for a variety of ages from toddlers through early elementary.
Disclosure: This post contains some affiliate links (at no cost to you).
How to Choose a Theme
You can use your child's current interest as your theme, or you can use almost any theme as long as you individualize the activities for your child. Sometimes your child can help you choose the theme.
You'll find more ideas about why themes are helpful either all the time or at certain times of the year in my post on "Should You Use Unit Studies?" That post also contains a very long list of all my unit studies (themed posts).
I have tips on creating unit studies for a variety of ages in my post on "How to Create a Unit Study."
How Often to Change Your Theme
I like to keep themes for toddlers and preschoolers for a month. You'll see that I change my themed shelves once a month (for me it's for my blog post on the 15th of the month). I'll sometimes rotate activities during the month, but I don't change the entire theme (unless it's a holiday-related theme that needed to end with the holiday). If you prefer, you can change your theme weekly or every other week. It's really up to you and the needs of your child or children. For elementary-age children, I tend to change materials more often while keeping a larger theme for a month to six weeks (sort of like themes within themes).
What if your child loves an activity from the last theme? It's fine to keep it for awhile longer. I often keep favorite materials out longer. I just move them to another shelf. If your child isn't in love with your present theme, you might want to look at the activities. Are they too easy or too difficult? If it really is the theme that's the problem, you can start your next theme earlier and have it last longer. The most important thing is to individualize your activities for your child(ren).
You can have your theme in one area like I do (although I'll have certain of my themed activities on other shelves if they don't all fit on one shelving unit). Or you might want to have some themed activities on each of your shelves without one centralized themed shelf. Either way is fine. It really depends on what works best for you and your family.
Our Themed Montessori Shelves from the Beginning
Although I didn't have a designated themed shelf before January 2017, I've had a themed post using free printables on the 15th of each month since December 2011. And, as I said, you'll find all my themed posts in my "Should You Use Unit Studies?" post, which I update monthly.
Update: You can see all my monthly themes using free printables in my post with more than 12 years' worth of free printables and Montessori-inspired activities.
Our Themed Montessori Shelves Throughout the Year
Here are our themed shelves from 2017. Note: In case you're wondering I purchased our shelves from Amazon.
Free Penguin Printables and Montessori-Inspired Penguin Activities
Free Lamb Printables and Montessori-Inspired Lamb Activities
Free Eat-a-Rainbow Printables and Montessori-Inspired Activities
Free Turtle Printables and Montessori-Inspired Turtle Activities
Free Zoo Printables and Montessori-Inspired Zoo Activities
Free Bee Printables and Montessori-Inspired Bee Activities
Montessori-Inspired Alligator Unit with Free Printables and Activities
Free Magnet Printables and Montessori-Inspired Magnet Activities
Montessori-Inspired Owl Unit with Free Printables and Activities
Free Moon Printables and Montessori-Inspired Moon Activities
Free Bear Printables and Montessori-Inspired Bear Activities
Free Winter Sports Printables and Montessori-Inspired Winter Sports Activities
Our Themed Montessori Shelves from 2018
To keep this post from going on forever, I'll just add the links rather than links and photo each month. Each link will go to the blog post with the shelves and activities for my monthly theme.
Our Themed Montessori Shelves from 2019
Our Themed Montessori Shelves from 2020
Our Themed Montessori Shelves from 2021
Our Themed Montessori Shelves from 2022
Our Themed Montessori Shelves from 2023
How to Set up Montessori Spaces at Home
See "How to Create a Montessori-Friendly Home" for ideas for a number of levels. Here are some of my main home environment posts here:
This post is part of the 12 Months of Montessori Series!
12 Months of Montessori Series – Homeschool or Montessori Work Areas (Homeschool Rooms)
Check the posts below for a variety of awesome ideas for homeschool classrooms and kid spaces!
How are you coming along with your classroom or Montessori space?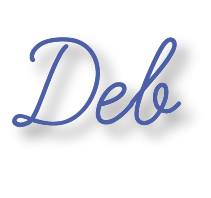 Learn more about my eBook Montessori at Home or School: How to. Teach Grace and Courtesy!
If this is your first time visiting Living Montessori Now, welcome! If you haven't already, please join us on our Living Montessori Now Facebook page where you'll find a Free Printable of the Day and lots of inspiration and ideas for parenting and teaching! And please follow me on Instagram, Pinterest (lots of Montessori-, holiday-, and theme-related boards), and YouTube. While you're here, please check out the Living Montessori Now shop.
And don't forget one of the best ways to follow me by signing up for my weekly newsletter. You'll receive some awesome freebies in the process!