In Montessori education, it's important that children aren't interrupted so they can complete their work cycle and develop the ability to concentrate for longer periods of time. It's also important that Montessori teachers and homeschool teachers are allowed to present lessons and work with children individually without unnecessary interruptions.
Here are some ideas for managing interruptions in your Montessori classroom or homeschool:
Demonstrate to your children what is expected. A helpful technique is to have a child touch you on the shoulder if he or she needs help. Touch the child's hand or arm to acknowledge his or her presence. The child then waits quietly until you can help the child.
You'll typically need to give a number of lessons on this with lots of role-playing opportunities.
When a child forgets to put a hand on your shoulder, you should pat your shoulder to remind the child and continue the conversation without making eye contact with the child.
For older children, you can use the "Three Before Me" technique. With that, a child must ask at least three peers for help before asking the teacher for help. In a homeschool, you could have one or two siblings designated as the person to ask before you. Of course, if you only have two children, your child will simply need to wait quietly until you're finished working with your other child.
If there's a situation that can't wait, teach your children to say "Excuse me" before interrupting you.
For very young children, you could have them work at a rug on the floor or at a child-sized table right next to you when you're working with an older child. In a homeschool, you can practice baby wearing with infants and toddlers during times when you need to work with an older child. And sometimes a toddler can sit on your lap or next to you while you're working with an older child.
If a child interrupts you or other children, you could use redirecting or gluing. Using logical consequences is another helpful technique in situations where a child interrupts. For example, a child who interrupts circle time might need to sit away from the group until he or she is ready to rejoin the group and participate cooperatively.
Which technique/s have worked best for you in helping manage interruptions?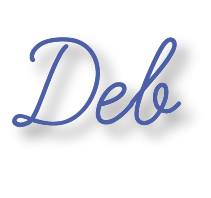 Learn more about my eBook Montessori at Home or School: How to. Teach Grace and Courtesy!
If this is your first time visiting Living Montessori Now, welcome! If you haven't already, please join us on our Living Montessori Now Facebook page where you'll find a Free Printable of the Day and lots of inspiration and ideas for parenting and teaching! And please follow me on Instagram, Pinterest (lots of Montessori-, holiday-, and theme-related boards), and YouTube. While you're here, please check out the Living Montessori Now shop.
And don't forget one of the best ways to follow me by signing up for my weekly newsletter. You'll receive some awesome freebies in the process!