Toddlers and preschoolers often have a difficult time understanding who's who in their family. If there's a family reunion or holiday gathering, children can be very uncomfortable seeing relatives they feel unfamiliar with.
Working with a family tree can not only help children feel more comfortable greeting relatives, but it can also give them a better sense of where they come from.
Disclosure: This post contains affiliate links (at no cost to you).
Montessori 3-Part Family Cards and DIY "My Family" Book
I want to be sure my 2-year-old granddaughter, Zoey, feels comfortable with family members and begins to learn about her interesting family history. To prepare the 3-part cards, I first cropped photos of family members into square headshots. For the 3-part family cards, I like to use photos of parents, grandparents, aunts and uncles, cousins, and great grandparents.
This is an incredibly helpful activity for toddlers and preschoolers, especially when they don't see some of their relatives very often. Even if they do see their relatives often, this is a high-interest activity because of the family photos. You can use the names your child uses to address family members or the names you would like him or her to use.
If you don't know how to make 3-part cards, you can learn from the free 3-part card tutorial Jo Ebisujima created. If you just need a template, there's a simple-to-use Montessori 3-part cards template from Titus 2 Homemaker.
Depending on your child's age, your child can match the photos or the photos and words. Because Zoey loves DIY books so much, I used the control card from each set to make a "My Family" book. I just printed the cards on cardstock, laminated them, and used the control part when I cut them apart. I punched a hole in each page and attached the pages with a binder ring.
Free Family Tree Printable
The free printable family tree I decided to use for the family tree activity comes from A Year of Family Home Evenings. You'll find the link to download the free printable in the rectangle near the top of that post. I added aunts and uncles to the tree.
If you just want a simple colored tree, you could download a free printable like this tree clip art by revidevi at Teachers Pay Teachers. For a very large family, you'll probably have to draw your own tree.
Montessori Family Tree Activity for Toddlers and Preschoolers
A hands-on family tree activity can be a good way for young children to start understanding their family history, although it is a difficult concept for a toddler to understand. I mainly used the family tree to start giving Zoey an understanding of how the family is connected.
I used Paint Shop Pro to create the family tree with the printable. I added the square photos I used for the 3-part cards to the printable. You should be able to do this in PicMonkey as well. If you prefer, you can glue photos to the printable instead of adding them digitally.
I printed out and laminated two copies of the family tree. After that, I cut out the individual photos from one. I placed the family tree and small photos along with the "My Family" book on a wooden Multicraft tray.
Zoey was excited to discover the tiny photos that matched the ones on the family tree.
Then Zoey concentrated on matching up all the photos to the ones on the family tree. I love that a family tree activity is one that can grow with Zoey. As she grows older, the family tree can become much more elaborate. Zoey has an interesting multicultural family history that she can study in as much depth as she wishes.
More Resources for Teaching about a Child's Life History
In my post "The Very Best Montessori-Friendly Books for Babies and Toddlers," you'll find one of my favorite ideas for introducing a child's life history to very young children. And the Montessori birthday celebration of life ceremony is an awesome way to review and celebrate a preschooler's life each year.
Montessori Social Graces to Help Children Feel Comfortable Greeting Relatives
If you'd like to know more about helping your child feel more comfortable with relatives, I have a post with ideas on how to help your child feel comfortable greeting relatives. If you'd like more social graces lessons your child can use for family gatherings, see my post with Montessori-inspired Thanksgiving ideas. For grace and courtesy ideas to teach children ages 2-12, you can find my eBook Montessori at Home or School: How to Teach Grace and Courtesy on Amazon.
This post is part of the 12 Months of Montessori Learning series!
12 Months of Montessori Series – History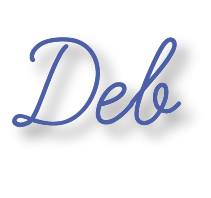 Learn more about my eBook Montessori at Home or School: How to. Teach Grace and Courtesy!
If this is your first time visiting Living Montessori Now, welcome! If you haven't already, please join us on our Living Montessori Now Facebook page where you'll find a Free Printable of the Day and lots of inspiration and ideas for parenting and teaching! And please follow me on Pinterest (lots of Montessori-, holiday-, and theme-related boards), Instagram, and YouTube. You can find me on bloglovin' and Twitter, too.
And don't forget one of the best ways to follow me by signing up for my weekly newsletter. You'll receive some awesome freebies in the process!