If you're a parent, teacher, or caregiver who'd like to know more about teaching reading, I have some great news for you! You can sign up for a 2-hour eCourse that will give you a thorough introduction to Montessori phonetic reading along with a complete set of reading printables!
Disclosure: I'm an affiliate for the Phonetic Reading eCourse. I've had access to the course already. My opinions are honest and my own.
Seemi has put together a fabulous 2-hour phonetic reading eCourse for parents and teachers that shows the whole Montessori reading sequence, gives the printables needed for teaching the reading sequence, and shows how to present the printables! Seemi is both a Montessori teacher with 20 years of experience and a Montessori teacher trainer. So she's the perfect person to teach the Montessori reading series. The signup for the phonetic reading course is also open through this Friday, May 3.
Phonetic Reading with the Pink, Blue, and Green Series
The Montessori pink, blue, and green series gives a clear and organized way to teach phonics. You'll learn how it's organized and how to use it in the 2-hour course. You'll also have access to all the printables needed.
Here's a short description of the course:
Highlights:
Video course with tutorials for how to present reading lessons

All printables for pink, blue, green series, and puzzle words are included

2 hour certificate of completion

Best for educators (ages 3-6)
Description:
This video workshop will walk you through how to teach reading to your young learners using a phonetic approach based on the Montessori pink, blue, and green series and the work of Muriel Dwyer.  All the printables you need to set up your reading sequence are included in the course.
We'll spend a little bit of time talking about how to set the stage for reading but the bulk of the workshop is on actual reading lessons. You will learn how to introduce the concept of reading, how to teach 3-letter words and move on to blends and words with multiple syllables, and then how to work with phonograms, puzzle words and alternative spellings. You will also learn how to set up reading shelves for your classroom and will receive all the printables you need to set up your reading sequence.
This course is best for educators who work with children aged 3-6 years.
My Experience with the Phonetic Reading Course
Even though I'm comfortable teaching children how to read using the pink, blue, and green series, I always get some new ideas from Seemi's courses. And I love her approach. Seemi gives more than one way to present something and lets you choose when it really doesn't matter which way you choose. Too often parents and teachers are afraid to do a presentation differently when, in fact, presentations vary between training programs and often between training programs of the same affiliation.
In the course, Seemi shows many of her reading shelves and gives close ups of her reading materials. These are designed for a classroom setting. Of course, if you're a homeschooler, you only need to have the reading materials out that your unique children need at the moment. But it's nice even for homeschoolers to see how the entire sequence is displayed and presented.
As part of the course, Seemi has downloads of all the reading printables needed to work through the pink, blue, and green series. And she shows how to present the printables. Some of them are the traditional 3-part cards and picture and word matching, but she also has creative options such as the pink CVC word scramble puzzles.
My 5-year-old granddaughter, Zoey, is working on the green series, but it's often fun to use materials from the blue series, too. Zoey really enjoyed the blue blends sorting. There are the traditional blue series printables included as well.
Here, Zoey's working with the silent e materials that are part of the green series. In the photo, she's turning cub into cube by adding the silent e. The printable is a very clear way to present silent e.
Zoey likes the green phonogram sentences. There are a number of different phonograms available in the printable. Of course, there are also the traditional green phonogram series printables available, too.
Both the free webinar and the signup for the phonetic reading course are available through this Friday, May 3. If you sign up for the eCourse, you'll have a full year to access the course and the printables. And if you need a certificate of completion, you can get that, too! I highly recommend both the webinar and eCourse for parents and teachers of 3-6 year olds.
 Learn more and sign up for the Phonetic Reading eCourse here.
Thanks for being so awesome!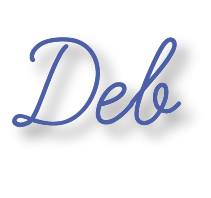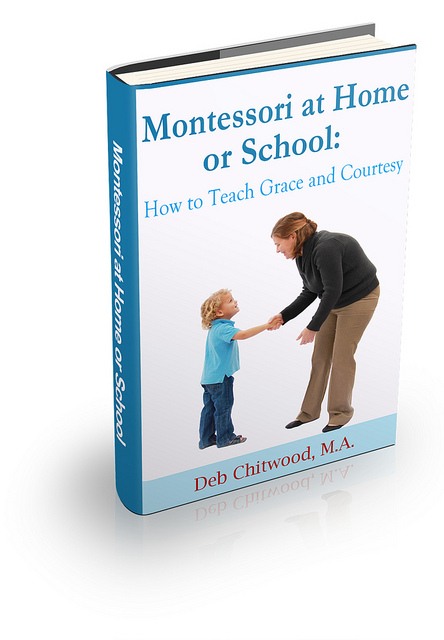 Learn more about my eBook Montessori at Home or School: How to. Teach Grace and Courtesy!
The Montessori at Home! eBook and Montessori at Home! eBook and Materials Bundle are AMAZING resources! You can learn more about them here. Buy them in the Living Montessori Now shop.
If this is your first time visiting Living Montessori Now, welcome! If you haven't already, please join us on our Living Montessori Now Facebook page where you'll find a Free Printable of the Day and lots of inspiration and ideas for parenting and teaching! And please follow me on Pinterest (lots of Montessori-, holiday-, and theme-related boards), Instagram, and YouTube. You can find me on bloglovin' and Twitter, too.