Maria Montessori believed young children have a deep sense of dignity and want to do the right thing. You can use Montessori techniques to teach your child how to do the right thing. Here are some Montessori principles you can use at home to teach manners.
1. Emphasize practical life activities to help your child develop order, concentration, control, and independence. This will give your child the grace of movement and inner discipline needed to master etiquette skills.
2. Teach a specific manners lesson by demonstrating the proper behavior, breaking down the lesson into distinct steps. If you want your child to say, "It's nice to meet you," when meeting an adult, for example, you should demonstrate exactly how to do that.
3. Give your child opportunities to practice the manners lesson. You could use role playing, where you pretend to introduce your child to a friend of yours at the grocery store.
4. When your child greets an adult with the proper etiquette technique, be very specific in your comments. You could say, "I was so happy to see the polite way you greeted Mrs. Johnson." But you can typically reinforce the behavior best simply by describing what your child did: "You said, 'It's nice to meet you,' just like I showed you."
5. Avoid criticizing your child or embarrassing your child in public if he or she doesn't have the maturity or necessary repetition to perform the etiquette technique properly.
6. If you see that your child has difficulty performing an etiquette technique consistently and needs more practice, review the lesson at a later time. You could demonstrate the lesson again, adding a new detail such as shaking hands. Or you could have a discussion about "the best thing to say when meeting an adult." You could also use another pretend situation for more role play about what to say when meeting an adult.
All My Manners Posts
Have you used a similar technique with your preschooler? How did it work?
Amazon Affiliate: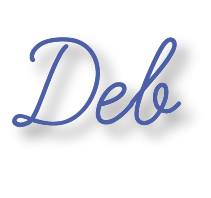 Learn more about my eBook Montessori at Home or School: How to. Teach Grace and Courtesy!
If this is your first time visiting Living Montessori Now, welcome! If you haven't already, please join us on our Living Montessori Now Facebook page where you'll find a Free Printable of the Day and lots of inspiration and ideas for parenting and teaching! And please follow me on Instagram, Pinterest (lots of Montessori-, holiday-, and theme-related boards), and YouTube. While you're here, please check out the Living Montessori Now shop.
And don't forget one of the best ways to follow me by signing up for my weekly newsletter. You'll receive some awesome freebies in the process!